The one-man, pop rock project Your Heart released its first album, Summer, in early 2009. Soon thereafter, Andrew Huang (the man behind the band) composed two more albums based on Summer; one remix album and a collection of b-sides. This was then followed up by an EP that Huang offered as a free download, Fall. It contained some songs that were meant as a prelude to the next season. A few months later, in April 2010, Your Heart released their second official album, and the second in a series of four seasonal albums, Autumn. Those who liked Summer may end up loving this offering.
What you get from Autumn is, much like the season itself, a bit of a tamer sound than the previous release. Just about all of the heavier guitars (and I use that term a bit loosely) are replaced with soft strums of acoustic-based instruments. Autumn is definitely a great deal more melodic, with the songs having a more thoughtful feel. Not to say that Your Heart's other material is thoughtless, but it's easy to see why Huang is more proud of these songs than any of his other material to date. You can tell that he took his time and put a lot of effort into writing these songs.
One of Huang's specialties is incorporating many instruments together that you would normally think wouldn't fit well. "Brandish" is mostly composed with a banjo, but also has a ukelele, acoustic guitar, saxophone, synth and a glockenspiel. Weird, yes. But within the context of the song, it sounds rather lovely. "O! What A Lie!" takes on a more indie approach to vocal melodies, and after the second chorus uses a string section of violins and violas to create an almost classical style instrumental. Lyrically, it's sort of a confrontational song, calling out someone who always makes a liar of themselves. It's also one of the top tracks of Autumn. "Love #2," which appears near the end of the album, is a bit of a sad song. It displays Huang singing to an apparent lost loved one. In the second verse, he says "Everything breaks down, deteriorates now, turns into things that cannot be mine, so tell me you love me, I just want to hear it, even if it isnít true." It's a bit more broken down, acting much like an acoustic ballad, yet at the same time it has several layers, such as an effect on the guitar, some mild drums and layers of vocals. The last track of the album, "Your Heart," is much more stripped down, though. Except for a little synth, it's just Huang and an acoustic as he's crying for help in learning to love.
Of the seven songs on the free EP Fall, "Love #1" was the only one to make it onto Autumn. It's a good song to open up the album, giving enough to engage the listener and keep them wanting to hear more. "Circles" has fantastic instrumentation, especially in the instrumental bridge. It's like a montage of different sounds, almost feeling like it could've fit in somewhere on mewithoutYou's album It's All Crazy! It's All False! It's All A Dream! It's Alright. But my favorite song by far - and I doubt I'm alone on this one - is "Never." It's been a fan favorite since it was merely a minute-long song on Huang's website, Songs To Wear Pants To. Originally suggested by a fan as an idea for a silly song, Huang eventually turned it into a beautiful song about never moving on from a past love. It's a real highlight.
Summer was a fun album that showcased Huang's songwriting skills in an overall pop rock setting. For Autumn, he went a little deeper, and while there are still pop rock aspects present, it's more of an indie/folk album this time around. And he truly succeeds in making a wonderful album. This is definitely one of the best independent records that I've heard in 2010. There's already been several new songs released from Your Heart since Autumn (including a version of "Never" with only an acoustic guitar and Huang's vocals), so we're never far from new Andrew Huang music. And with talks of a double release for Winter and Spring, we're sure to be in for a real treat next year.
- Review date: 12/11/10, written by
Scott Fryberger
for Jesusfreakhideout.com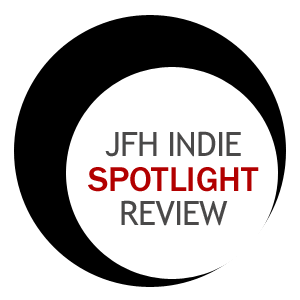 Record Label:
None

Album length:
10 tracks: 41 minutes, 7 seconds

Street Date:
April 9, 2010

Buy It:
iTunes
Love #1 (4:29)
Brandish (2:55)
Never (3:03)
Teenage Heaven (1:58)
Circles (5:02)
Autumn (5:13)
O! What A Lie! (3:43)
Love #2 (5:29)
Lantern (5:43)
Your Heart (3:32)