A doctor by day, based out of Manchester, UK, Pelumi Akintade makes his musical debut with the EP Beautiful Grace. This four-song collection is, musically, a mix of neo-soul and pop while, lyrically, it blends evangelism and praise. With much of the instrumentation provided by Akintade, this EP is a work of passion and his fervor is evident on every track.
Each song has a gospel edge to it. "Give Him Praise" and the title track are more testimonial in their presentation. "In My Father's House" and "At Jesus' Name," though, address the listener in a more up-front manner inviting them to experience the peace and victory found in Jesus. The tracks also carry tinges of worship. "Give Him Praise" and "At Jesus' Name" bookend the EP with calls to worship, while the tracks in between either contain moments of praise or give reasons for adoration.
The production of this small collection is very professional with the sound being well-mixed. Akintade's voice is lush and soothing, sometimes singing in a staccato style. Those moments mostly work or the ear warms up to them. Other times, they're a little jarring, but repeat listens smooth the creases slightly. Akintade's musicianship is solid and feels varied enough over the four songs. The melodies he uses are catchy and easy to pick up. His lyrics don't carve any new ground or stun you with a clever turn-of-phrase, but the way Akintade laces Bible verses or references into their DNA is smooth and natural.
Beautiful Grace was several years in the making for Pelumi Akintade and the wait seems worth it. Though his first offering, the songs feel professional and mature beyond what most new artists produce. At times, the music sounds a little dated and the lyrics sometimes border on cliché, but Akintade pulls it off with a charm and passion that is infectious. Give him another chance at an EP or even a full-length and this reviewer would be willing to hear more.
- Review date: 7/16/20, written by
John Underdown
of Jesusfreakhideout.com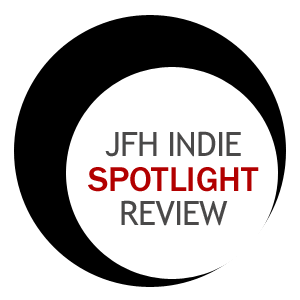 Record Label:
None

Album length:
4 tracks: 16 minutes, 45 seconds

Street Date:
July 17, 2020

Buy It:
iTunes

Buy It:
DistroKid.com
Give Him Praise (4:19)
Beautiful Grace (4:49)
In My Father's House (3:21)
At Jesus' Name (4:16)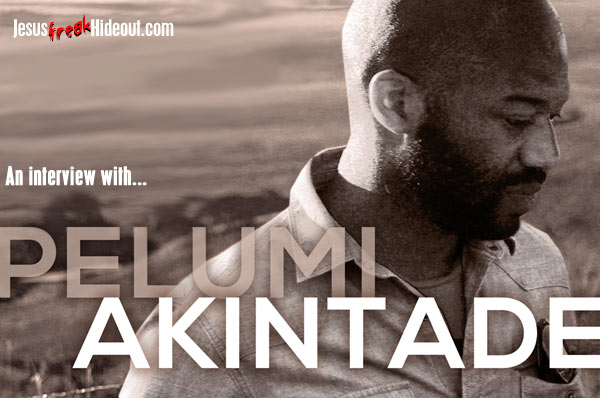 Jesus freak Hideout (John Underdown): For those unfamiliar with you and your work, could you give us a little of your biography?
Pelumi Akintade: I was born in the UK, but much of my early childhood was spent in Nigeria. My parents sent me back to the UK to benefit from British education. It was a bitter-sweet experience being away from my nuclear family at such a young age (I was 8 yrs old) and it was tough having to grow up very fast. I did well academically and eventually became a medical doctor, but not without having to weather some of life's unexpected storms and challenges, mostly by myself. However, my faith in God grew stronger through those early experiences and it definitely accelerated my maturity. Music was something I grew up with - from my younger years playing a keyboard during family devotions to playing bass in a band as a teenager. Eventually, I was in a position to lead people in sung worship in the churches and also grow on the more prophetic and creative side.
JFH (John): What's the history behind this EP? How did it come about?
Pelumi: The EP really was a few years in the making and it is just the beginning in terms of putting my songs into the public space. I've been writing songs for over two decades and I always felt that the opportunity would come to record and release my songs. Two of the four songs on the Beautiful Grace EP take their names from two of my children, Judah (Give Him Praise) and Annabel (Beautiful Grace). The song selection for this project was really what I believe the Holy Spirit wanted. They were written mostly in 2017, the same year as the Manchester bombing, just across my city, which was so sad because of the young lives lost. Interestingly, the EP was finally recorded in early 2020, the same year as the coronavirus hit the whole world to cause so much uncertainty and loss. I pray the songs will bring some hope amidst all the devastation and loss.
JFH (John): I saw you are a multi-instrumentalist. Did you play all the instruments for this recording?
Pelumi: Yes, I love playing different instruments, especially piano, guitar and bass. As well as being the lead vocalist on the EP, I play keys, acoustic and electric guitars, bass and tambourine. There was some additional stuff by the producer, who also did the drum programming. I think I would have found it difficult not to be so hands on and be involved for the recording, especially as my first project for release.
JFH (John): "Beautiful Grace" (the song) was written in the same year and city as the Manchester Arena bombing in 2017. Was the song a response to that terrorist attack or did it come before?
Pelumi:I was already writing the song "Beautiful Grace" when the terrorist attack in Manchester happened, so it was virtually finished before the event. I think the song was timely and it confirmed to me that the Holy Spirit was leading me in my creative process. The song really speaks finding hope and life in Jesus, despite the pains and losses that we experience along this journey called life.
JFH (John): These songs all have an evangelistic bent to them in addition to the praise and worship elements. How important is it for you that people hear the Gospel in your music?
Pelumi: Although I had wanted to record and release my songs for a long time, it wasn't until 2017 that I felt the clear leading from God that my songs were going to be a vehicle to carry His messages. So there was a clear mandate that I wasn't just going to be releasing songs randomly or accordingly to my agenda. It's like the songs have divine assignments attached to them. The lyrical content is so important and I'm glad too that I have been able work a lot of Scripture into the songs.
JFH (John): How has your various background experiences influenced your sound as an artist and your craft as a songwriter?
Pelumi: Life is the ultimate school and the experiences we are privileged to have are packed with opportunity to learn and to grow, especially the really tough experiences. I left my biological family when I was very young (less than 10yrs old) for another country, living with different families. I went through difficult times and perplexing experiences, trying to navigate the various unpredictable things that I found on my path along the journey, whether it was coming to terms with my parents' divorce, feeling alone and isolated, being bullied, experiencing unexpected financial hardship which delayed my further education, physical injury, burnout and depression (which unfortunately is not unusual in the medical profession), lack of community and belonging, failure, etc. Now a husband, a father of two children, a doctor by profession and still holding tightly to God, it really encourages me when I look back and see the path that God allowed me to take and the things that are still ahead. I have also had the opportunity to play in bands with other musicians and lead people in worship. I enjoy reading books and travelling to see new places and encounter new cultures. All of it (and more) informs my sound, depth and approach to my music and the whole creative process.
JFH (John): What's next for you? Will you try to record a full length?
Pelumi: I'd love to record a full length album of maybe 7 to 10 songs. It all requires time and resources, obviously, so it will take some planning. Realistically, it is more likely that I record another EP possibly next year, before taking on a bigger project.
JFH (John): How can people connect with, support, or otherwise pray for you?
Pelumi: People can connect with me via social media or via my website. It's interesting that I have only started using social media. I opened my Facebook account just a couple of months ago after a long time thinking I'd never be on there! However, there's a focus and a mission for me releasing music with a message, so I really see these platforms as tools to employ for effectively and wide reach for positive impact. I'm still very new to it all, so it's very much a steep learning curve! I will always say yes to prayer according to God's will, so please do continue to pray for me - for wisdom and grace, creative energy, good contacts and connections, protection for me and my family, and that the music reaches and ministers to as many people as possible.
JFH (John): Finally, a silly question: would you rather be the world's greatest detective or the world's greatest football (soccer) player?
Pelumi:That's a good (and tough) question! I think I'd rather be the world's greatest detective - solving problems, making the world a better and safer place. A detective probably has more credibility than a footballer, but it really depends on how an individual uses either platform. Usually the career of even the greatest footballer would be relatively short, but I suppose a wise and talented one would use the platform of fame and fortune to improve humanity.