Listener began as a hip hop project by Dan Smith back in the early 2000s that has evolved over time into a fully-fledged post-hardcore band. The last time I was exposed to their music was back in 2010 on the spoken word album - a 'la Bradley Hathaway - Wooden Heart, which consisted of Smith on vocals and trumpet, Kristen Smith on bass guitar, and Chris Nelson on drums. The album, at the time, seemed a little directionless, as there was no full-on cohesiveness to the tracks. My expectations were obviously not remarkably high as I went into their latest record, Being Empty: Being Filled. But I am happy to report I was pleasantly surprised by what they were able to do as a full-on band.
Being Empty: Being Filled is constructed as a concept album of sorts, telling the stories of inventors ranging from the likes of Nikola Tesla to parents. It was into this world I stepped having always known that Smith was a witty lyricist, and no one could deny the passion in his vocal delivery. But it was the opening riff of "Pent Up Genes" (itself an ode to Levi Strauss) that shocked me. I caught myself doing three or four takes to make sure it was Listener I was listening to and not other post-hardcore acts like La Dispute or mewithoutYou. The overall sonic quality of the album was surprisingly full compared to my previous exposure to them, and dynamic and experimental enough to hold my attention for the full length of the album.
The music helps add dynamic stability to the themes of struggle and success present in each story. Victorious trumpet serenades the triumph of Levi Strauss' work ethic, while forlorn notes layer the story of Rudolph Diesel, who lost his family during his greatest success due to his abandonment of them. "Plague Doctor" ends with screeching feedback that lends itself to a sense of foreboding and doom. When we hear Robert Oppenheimer's immortal line ("I am become death, the destroyer of worlds") on "Manhattan Projects," the melody is light, but quickly morphs into chugging guitar that seems to mimic the sound of bombs falling from the sky. The layers of emotion and intensity overlap and seem to be cohesive in building the setting/backdrop to the presented stories.
Smith's vocals took more of a back seat this time out, but he still finds a way to be compelling. Critical factors that help us identify with music are energy, emotion, and dynamic delivery. There has never been any denying that Smith possesses all three in spades and it was great to hear as he bellowed and screamed cryptic lines with, not condemnation, but enough aggression to make someone sit up and take notice. With lines like "her loose teeth moving like piano keys, getting played from lost memories," the stories told need to be followed closely to be able to genuinely appreciate what is being said, and this has always been my biggest issue with bands that occupy this space. Often, they limit their appeal by overcomplicating what they are trying to say, whether it be with words too cryptic or words that you need a dictionary to fully understand. This is not necessarily a critique as in something I would like them to change, as I find music and lyrical content such as present here to be fascinating and it adds to the overall experience. I just recognize that many people, in the modern three-minute radio music format, would and could potentially become frustrated while trying to understand the stories being played out.
Being Empty: Being Filled is admittedly not for everyone, and going into it my expectations were extremely low. I am, however, glad I gave it a chance. Not only did I find an album that fits into my current wheelhouse, but I also have been motivated by the stories to do some research on the presented interviews to get their stories fleshed out - being a history buff, I count that as a win. Give it a listen; you may hate it, but you walk away with the undeniableness of Listener's passion and their musical experimentation. It is a great ride for anyone that likes the aforementioned La Dispute and mewithoutYou.
- Review date: 7/31/22, written by Matt Baldwin for Jesusfreakhideout.com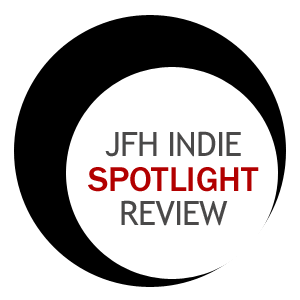 Record Label:
None

Album length:
10 tracks: 49 minutes, 51 seconds

Street Date:
February 2, 2018

Buy It:
iTunes

Buy It:
AmazonMP3

Buy It:
Bandcamp
Pent Up Genes (4:53)
Little Folded Fingers (5:06)
There's Money in the Walls (5:42)
Add Blue (4:26)
Bloodshot / New Love (4:07)
Shock and Value (4:30)
Window to the World (4:53)
A Love Letter To Detroit (5:25)
Manhattan Projects (4:24)
Plague Doctor (6:20)