A few years ago, British worship artist Ian Yates released Deconstruction Vol. 1, a 7-song EP that was more edgy and political than worshipful. After that, his angst mellowed some with Mystery, a mostly quiet worship album that seemed to find Yates coming out of hard times. This year, Yates is back with his sixth studio album being released in two parts (Part 2 is coming in September), Between the Joy and the Sorrow. Part 1 finds Yates intentionally stripping down the music so that the lyrics come out loud and clear. Recorded here are songs about coming back to Christ and coming to grips with the way the world is today. In many ways, it is a blend between his previous two offerings. Hints of frustration over the culture are present, but they're softened and put in the context of worship.
"The Way" opens the album quickly, with Yates asking, "Do we really live like Christ/When there's so many roads to walk down?" While the track gives a sense of doubt, that is quickly corrected with "40 Years" and "Back to You." The former reflects on trials that have passed while the latter acts as a reminder that "when it gets too much/I gotta come back to You." "Orange Skies" is a unique song, given that it's not entirely clear if it's a song of devotion to his wife to get through hard times together or if it's a tune of devotion for God. Either way, it has a dreamy, poetic quality to it.
If the first half is about course correction for the saint, the back half is about resting in God's grace and faithfulness. "Don't Leave Me Here" and "God You've Never Failed Me" hammer this theme home. "Drifting" and "Without Love I Am Nothing" feature more humility from Yates in admitting his faults and needs for Christ. That latter track is another standout, pulling from 1 Corinthians 13 to show how futile all our good works can be if we don't back it up with love. The closer, "Sit At My Feet," picks that idea up as it takes Jesus' perspective and mirrors His conversation with Martha, who grew frustrated that her sister sat at the Lord's feet while she worked. The lyrics give the gentle reproof, "You've been busy doing good things/But won't you sit at My feet again?"
Between the Joy and the Sorrow-Part 1 genuinely feels like a culmination of different thoughts and experiences for Ian Yates. There are plenty of hints that he feels the church has drifted off course some, but his heart is to correct that even as he seeks to correct himself. As complete as this part feels, it will be interesting to see where Part 2 takes these themes of humility, faithfulness, and slowing down to listen to Jesus. Until September, though, Part 1 gives plenty for the listener to chew on and is certainly worth checking out even before the project is complete.
- Review date: 6/23/22, written by
John Underdown
of Jesusfreakhideout.com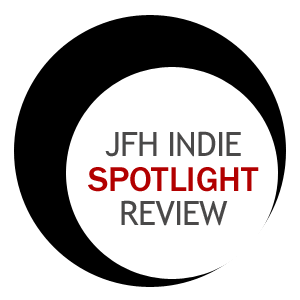 Record Label:
7 Core Music

Album length:
9 tracks: 30 minutes

Street Date:
June 24, 2022

Buy It:
iTunes

Buy It:
AmazonMP3
The Way (0:54)
40 Years (3:57)
Back To You (3:44)
Orange Skies (2:06)
Don't Leave Me Here (3:47)
Drifting (2:04)
Without Love I Am Nothing (3:16)
God You've Never Failed Me (3:46)
Sit At My Feet (6:01)