Husband and wife indie-pop duo The Gray Havens are back with their fourth full-length album, intriguingly titled Blue Flower. Initially planning a concept album of another kind, principle songwriter Dave Radford was drawn toward the idea of Sehnsucht, a German word for longing, and a concept explored in C.S. Lewis' classic book, Surprised By Joy. With that as the starting point, he abandoned his previous idea and began writing songs around this symbol within the book of a Blue Flower used by Lewis as a visual representation of joy.
Building on the expanded palate established in their previous album She Waits, they continue to push themselves into a more electronic soundscape different from the more organic instrumental approach of their debut. While that musical evolution may have turned some from the original fanbase away, the thing that hasn't changed is the storytelling and narrative approach to their songcraft. While some listeners may hear head-scratching or silly production choices, others may hear confidence and whimsy. Dave's deep love for all things Chronicles of Narnia, J.R.R. Tolkien, and his preoccupation with heaven continues to be a bright spot within the music industry in desperate need of hope and fearless creativity.
The title track kicks the record off in a subdued and contemplative way before settling into a joyous groove, perfectly setting the tone for the album. Following the practically danceable lead song, "Rhythm of the East" continues the vibe with Will Chapman of band Colony House on the drums providing a big and crisp sound. His inclusion as a player throughout the album, along with regular arranger/player/producer Ben Shive, is a notable benefit to the album. "Rhythm of the East" also features some thought-provoking lyrics in verse two like, "Yeah, looking back/I remember that I wouldn't say that I was well/But there's a certain sickness that's better than health/Cause everyday was another way trying to get back to the dream/Of the summer song/if I get it wrong you can find it in the East."
This theme of summer vs. winter, longing, and its representation of the blue flower crop up repeatedly, forming the most cohesive album the duo has strung together yet. Other highlight songs are in easy supply, such as the playful "It's Possible," or the arrestingly perfect lyrics in "Endless Summer" and "Paradise." There's some tense darkness featured in "Pale Moonlight" for added variety and a very hopeful earnestness found in "Wide Awake."
The use of heavy reverb on many vocals has a hazy, dreamlike effect on the songs we hear expertly utilized on the title track, "Endless Summer," and "Paradise," specifically. The usage serves to produce a feeling of that space between dreaming and awake, or longing. I found myself getting emotional and sucked into the songs that connected my mind and heart with thoughts of Heaven. It is that sense of longing, the universal feeling that nothing in this world can fully satisfy. However, we occasionally stumble upon it at the second notice of mundane things, like the beauty of a sunset, the laughter of a child, or a single flower.
Lyrically, other songs that stand out are these achingly gorgeous lines from "Endless Summer" that pretty well sum up the theme of the album, "Have you ever missed somewhere/That you've never been before?/Like there's a memory there/'Cept you don't remember anymore." Or these from the chorus of "Wide Awake," 'Cause ever since I was young/I just wanted to know/If there was anything to any other stories/Where the blue flowers grow." Or lastly, these lines are no doubt inspired by Lewis' book Voyage of the Dawn Treader from the song "Tread the Dawn," "Had a dragon heart/Chasing foolish gold/I met eyes like lions/They tore me apart/I hit the water cold/Like an endless summer now/Calling down/Through the clouds/Are you sunward sailors?/Think it's time/Think it's time we tread the dawn."
Overall, this is remarkably The Gray Havens' most cohesive album both musically and lyrically. The Radford's are operating with confidence yet unseen, likely due to the time spent honing their craft while off the road, literary influences, and even friend and producer Ben Shive. His generosity to open up the producer chair for Dave to helm the ship more often is a testament to his continued mentorship and humility. Ultimately, whatever the reason, Blue Flower shines as a terrific album full of nuanced, fun, and self-assured songs ripe for old and new fans alike to enjoy repeated listens. This has been in high rotation for weeks, and I don't see that changing anytime soon. This is Top Ten, Album of the Year material and comes highly recommended from this reviewer who just can't quite get enough. Kudos to The Gray Havens, and may this be the tip of the iceberg of high-quality music they continue to release going forward.
- Review date: 10/9/21, written by
Josh Balogh
of Jesusfreakhideout.com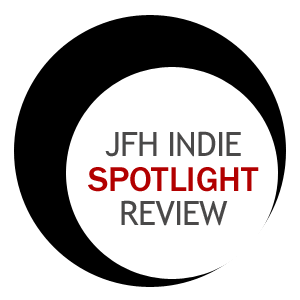 Record Label:
Artist Garden Entertainment

Album length:
12 tracks: 42 minutes, 24 seconds

Street Date:
October 8, 2021

Buy It:
Apple Music

Buy It:
AmazonMP3
Blue Flower (2:57)
Rhythm of the East (3:32)
Endless Summer (3:52)
It_s Possible (3:52)
Summer Sun (0:50)
Paradise (4:55)
Pale Moonlight (3:31)
Wide Awake (3:22)
Tread The Dawn (3:35)
Have You Heard It (3:50)
Anyone (3:59)
Summer Meets Winter (4:12)