It's hard to believe that indie rock band
Levvy
's debut EP,
Better Than I Was Before You
, dropped over two years ago, but here we are. The last two years have been a fog for many, and a real bummer for the up-and-coming musicians. I'm sure the pandemic wreaked havoc on touring and momentum, so I'm glad to see Levvy persevering. I remember being impressed with their four-song EP and their follow-up EP in 2020,
Without You
-- so much so that my only disappointment with either release was the brevity, as they had me piqued and ready for more. While the the debut boasted strong indie rock vibes, the latter opted for the acoustic approach which showcased their versatility and only furthered anticipation.
Now, in 2022, we find Levvy stretching themselves beyond four tracks to six, and simultaneously chopping their new Bury EP neatly into three parts without sacrificing the greater story arc of the full journey. Featured throughout are thunderous bass lines, passionate vocals, a simmering rage screaming from the music, grungy guitars, relatable lyrics, and smartly crafted call-and-response songs in one-two punches. Listeners, this is a band finding their groove, and it's exciting to hear.
"Intro" sets the table with an ominous sense of a coming storm. It's short and sweet and features mournfully intoned lyrics like, "I'm not who I was/I'm not who I want to be /I'm not who I was I'm not who I want to be just yet." Starting slow and building to a passionate plea, "Bury" is full of anguished rage. Musically, for comparison, think of songs like "Independence Day for A Petty Thief" by House of Heroes, or "The Fix" by fellow indie-rockers Glowing Moses.
Third track "Carried Away" continues the musical rampage, with a bed of grungy guitar riffs and sentiments that, lyrically, show the struggle to hold fast to hope amid suffering. Lead singer Jay Hendricks pleads with God singing, "Slipping away my soul is singing/God I need to know/There's some hope within these bones." Slowing things down with acoustic fingerpicking, "Stalk: Seed" is a turning point of the six songs, as he turns his anguish toward the face of Christ, and as the song winds down he declares, "More concerned with a crown than king/A lesson in my vanity/In the end I see I need /More of Christ and less of me/More of Christ and less of me."
Next, "Contradictions" turns the volume back up to ten with a tension-producing soft/loud dynamic and more great electric guitar work. Lastly, closer "Outro" wraps up the EP satisfyingly with nods to the journey that began on "Intro." Lyrically, he confesses hopefully, "Loss is a consequence of being alive/I see it as evidence that we weren't made just to die/So dig up my hope/And come bury this sorrow/Love is my evidence of being alive."
Ultimately, this is essential listening for fans of good old fashioned rock n' roll with a expeditious, though important, story to tell. The Bury EP is a journey from a place of despair to hope through the valley of the shadow, a place every believer either has--or will--find themselves on along the road of life. I cannot recommend this one enough, and I'm truly excited to see where the band continues to go in the future. Don't sleep on Levvy, in this reviewer's opinion, they are on track to go places!
As of the time this review hit the web, the band has released their Already EP (with artwork featured above) on April 1st, featuring the first two songs of the Bury EP: "Intro" and "Bury."
- Review date: 3/30/22, written by
Josh Balogh
of Jesusfreakhideout.com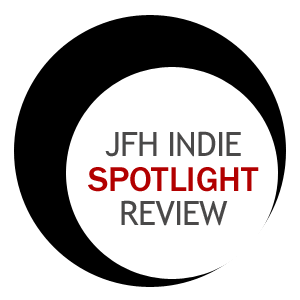 Record Label:
None

Album length:
6 tracks

Street Date:
May 26, 2022

Buy It:
Retailer Links
Intro
Bury
Carried Away
Stalk
Contradictions
Outro