In 2001, eight emcees got together in Philadelphia to form a crew called Redeemed Thought. Over the next six years, the crew dwindled down to only two guys: Stephen the Levite and muzeONE. Both of the emcees started making music on their own; the latter of the two found his way into a record contract with illect Recordings in 2009. muzeONE was also involved in the hip hop crew Scribbling Idiots, but on his own, he had only released a couple of EPs and instrumental mixtapes up until now, but on May 31, he'll drop his first full-length record, Cold War.
muzeONE isn't a very well-known emcee amongst the majority of hip hop fans, so it may be easy to pass Cold War up without a second thought. But if you actually take some time to listen to it, you'll find that he's some underrated talent. It's clear that good lyricism and flows are essential to him when he's making his music, which is an important aspect of hip hop music. This is evident in the track "Literary Lyricism," where he talks about his love of the English language and how mainstream hip hop artists are just destroying it with terrible raps. He also makes a few shoutouts to some of his lyrical inspirations, like Pharoahe Monche. His excellent lyricism is on full display in just about every track, even the intro, "First Blood." The intro is pretty similar to most intro tracks on hip hop albums these days, with a short rapped verse followed by some scratches from the DJ, but it's solid and serves as a good introduction to the goodness to come in the next forty minutes. It leads into the upbeat title track, which was well-placed, feeling like the natural progression from "First Blood." I feel like the hook could've been a little stronger, though, which is the one drawback to "Cold War." But it's hardly enough to label it as a bad track.
The beats are pretty diverse, which comes from the fact that muzeONE used multiple producers and emcees for Cold War. muze himself produced four of the tracks, as well as some producers I'm not familiar with (Medi-CAL, Teddy P and Witness). One of my favorite beats is from the track "Lights On," produced by an emcee who goes by the name Othello. On the rapping side of "Lights On," muze utilized KJ-52 and Wonder Brown on guest vocals. While I had faith in Wonder Brown (who met expectations with his verse), I was a little iffy on KJ, who is most known for gimmicky and much poppier hip hop. He was able to hang pretty well with Wonder Brown and muze, but his flow isn't as tight as theirs, and some of his analogies are a little flawed ("Stop sleeping like a mattress you lie on" doesn't make sense). "Clones" is a great track, produced by muze, and has a message similar to "Literary Lyricism," which follows "Clones." muze wonders aloud why the radio is so willing to play every clone rapper that comes along with no message, creativity or talent. "Literary Lyricism" contains a nice, thick beat courtesy of Humble Beast artist Theory Hazit - a very talented emcee/producer whose beats shine on this track. Tunnel Rat and Deepspace 5 member Sev Statik makes a laidback appearance in the track "News," which follows into "More 2 Say," which gets its beat from DJ Official, who works with Cross Movement and Reach Records artists most often.
There's really only one big thing about Cold War that sets the album back. The track "A Mother's Grief" is very heartfelt and honest (and maybe one whose message needs to be heard by more people), but the vocals are what hold the song back. It's performed by a woman who goes by the name J-Wisdom, and her voice in the hook is really dry and kinda hard to listen to. The verses are done in the style of a poem, which, combined with the really bizarre, spastic music, doesn't seem to fit in with the rest of the tracks.
Cold War is a pretty good release from the illect Recordings family. illect has been giving the album a lot of press, and it's refreshing to listen to it and not be disappointed. There have only been a handful of good hip hop albums to come out so far in 2011, and muzeONE's Cold War is one of them. Fans of Sivion and Shames Worthy, or their respective crews, will be sure to enjoy Cold War when it comes out.
- Review date: 5/27/11, written by
Scott Fryberger
of Jesusfreakhideout.com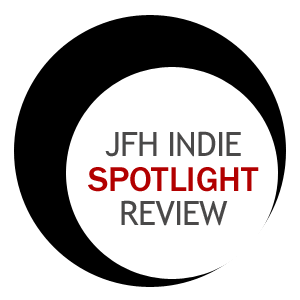 Record Label:
iLLECT Recordings

Album length:
14 tracks: 43 minutes, 18 seconds

Street Date:
May 31, 2011

Buy It:
AmazonMP3
First Blood feat. Average Joe (1:30)
Cold War (3:15)
Keep Listening feat. Young Joshua (2:58)
Lights On feat. KJ-52 & Wonder Brown (3:40)
Father Time (2:38)
Love (3:12)
Clones (2:30)
Literary Lyricism (2:31)
Home Is... Feat. Justme & Ruslan Of Thebreax (3:12)
News feat. J.A.Z. & Sev Statik (5:10)
More 2 Say (3:28)
A Mother's Grief feat. J-Wisdom (3:17)
A Grief Observed (3:25)
Understand (2:32)