In 2013, when Isaac Folch and Jordan Keyes debuted as a duo called
FREE DAPS
, no one could have predicted where the next five years would take them. With three releases under their belt, the duo has now expanded to a quintet of rappers who provide freestyle hip hop improv comedy. From Disney Springs to halftime at NBA games to a venue near you, they could be anywhere. And now, Isaac and Jordan, along with former King's Offspring member Jonathan, newcomer Sam, and McNasty himself, Heath McNease, the crew is bringing a batch of Christmas goodies on their new EP,
Dap the Halls
.
"Bars of Holly" is a surprising opener. While the crew has been releasing songs and videos as of late that have a humorous main focus, like "Don't @ Me" and "Henry Cavill Arm Guns Reloaded," "Bars of Holly" is just nine minutes of bars with no particular theme or message other than Christmas. And while there are a lot of jokes and puns to be found, a signature of FREE DAPS since the beginning, it's mostly just the guys going hard over "Dance of the Sugar Plum Fairy." It's a bold way to start the EP, but it's an incredible display of lyricism and authentic hip hop mastery, as each member gives it his all, frequently changing up the flow and putting his all into it. From here, we get into the specifically-themed tracks.
"Ugly Sweater Party" is exactly what it sounds like. The crew raps about their hideous Christmas sweaters (with a music video to go along with it, in case you don't believe them). From leopard-skin patterned sweaters bearing Shania Twain's name, to sweaters made from a variety of animal hairs, it's a sight to behold. "Christmas Candle Sample Day" is a highlight, celebrating a day out buying and sampling more Christmas candles than any person actually needs. The trap beat and the tongue-in-cheek lyrics are a lot of fun ("When I walk in the store everything makes sense ('cause everything makes scents)"). One of the funniest tracks is "What Am I Supposed To Get My Dad?" Jordan opens with a stellar verse that really captures the spirit of [not knowing what to buy for your dad for] Christmas ("Man, ties are played out, I'm through with them. So many better dad gifts, I'm choosing them. What's the right amount of hammers to own, two of them? I've seen him buy drills but I just don't know what you do with them."
"Santa, You Are The Father" is a track that was originally released last year, when FREE DAPS was just Isaac and Jordan. Released as a joint venture with Heath, the track only featured those three. The Dap the Halls release is a re-recording, but it's still the same song you may have been super into last year, like I was. It features another trap beat while the guys rap about their biological father, St. Nick, and what it's like to be the son of a magical being that exudes Christmas spirit. The final original track is a slow jam and a lament over the Christmas experience down in Florida, the group's current state of residence. "White Tank Top Christmas" is a longing for some cold weather for Christmas instead of the green grass, puddles of water, and a temperature that isn't single digits. It's the perfect song for the Christmas season if you are also desperate for some colder weather.
FREE DAPS is a lot of fun and the guys are tremendously talented and hilarious. The group will probably release a lot of great content in 2019, but before the holidays are over, make sure you check out Dap the Halls. It's a great addition to my Christmas music collection, and it can be to yours as well. It's out now and it's available everywhere, so your excuses are invalid.
- Review date: 12/17/18, written by
Scott Fryberger
of Jesusfreakhideout.com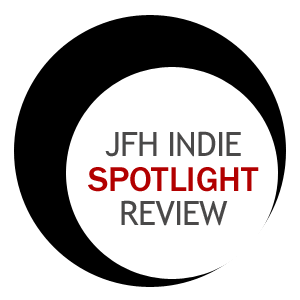 Record Label:
None

Album length:
7 tracks: 29 minutes, 47 seconds

Street Date:
November 30, 2018

Buy It:
iTunes
Buy It:
AmazonMP3
Bars of Holly (8:42)
Ugly Sweater Party (3:09)
Christmas Candle Sample Day (3:05)
What Am I Supposed to Get My Dad? (3:44)
Santa, You Are the Father (4:08)
White Tanktop Christmas (3:40)
Christmas Candle Sample Day (E-Trou Remix) (3:19)