Eternal Friends is a project from singer/songwriter/producer Tim Bowen. The name is a nod to the importance of friendship in Tim's personal life. Under this moniker, Tim has released an EP titled Darkness Won't Prevail: Christmas, Vol. 1. The EP offers up two popular Christmas carols, a lesser known Christmas hymn, one original track (the title track), and an instrumental. Not only did Bowen release a solid EP of Christmas music set to a jazz/rock fusion soundtrack, but he brought in some serious heavy hitters from the musical world to put it together, like Abe Laboriel Jr. (Paul McCartney, Seal, Sting) being a huge asset to the project. I've personally seen Laboriel Jr. play with McCartney and was in awe of him as a drummer. Bowen also added Laboriel's father (Abe Sr.) on bass, Tom Ranier (Barbara Streisand, Christina Aguilera) on keys, and Grammy winning session guitarist Andrew Synowiec. He also brought in others like singer Charlotte Pope (in the title track) to contribute as well.
The question remains: Does bringing in an all-star cast to contribute to an EP make it a good one? In the case of Darkness Won't Prevail, the answer is a resounding "yes." Not only are the arrangements nice, but the line between the jazz side and the rock side is a fun one to ride. As expected, the instrumentation is top notch. "God Rest Ye Merry, Gentlemen" and "Let All Mortal Flesh" are a great start, but "O Come O Come, Emmanuel/Longing" is when the talent of the band really hits you. This is easily my favorite of the three known songs. However, Bowen's original "Darkness Won't Prevail" is stellar on its own. Bowen describes the song as anthemic. It's not a big hooky anthem like you sometimes expect when hearing that term, but it's more so anthemic lyrically. It's a song that is put together and written very, very well. Just when you're really getting into things, the closing track is here. Instrumentals can be hit or miss, but "Hope Awaiting..." completely steals the show. The track is a fantastic listen and I immediately hit repeat after the first listen. The track does so much to highlight the talent of the bass, keys, and drums. Laboriel Jr.'s groove is so good, Laboriel Sr.'s best bass work on the EP is on full display, and Ranier doesn't disappoint either. On one hand, it's disappointing that Synowiec isn't featured, but on the other hand, I can't think of anything I would change. The track is nearly six minutes long, but an entire album of that wouldn't be enough.
I'm always up for new Christmas music as we move into this season, but I did not realize what I was getting into with Eternal Friends. Tim Bowen has put together an incredible EP that will have me listening all season this year and for years to come. Everything about Darkness Won't Prevail just seems to be the right choice. The musical style, the song selections, and the musicians. The EP is done well from top to bottom and I will personally be looking forward to the next thing to be put out by Eternal Friends or Tim Bowen. Fans of jazzy Christmas music will definitely find plenty to love about this EP, but I can't recommend this enough to anyone who enjoys Christmas music. This should be a great find for everyone this holiday season!
- Review date: 11/30/20, written by
Michael Weaver
of Jesusfreakhideout.com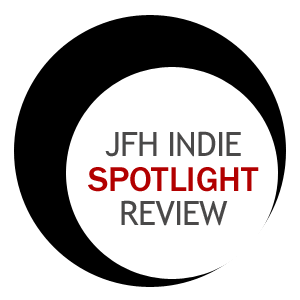 Record Label:
None

Album length:
5 tracks

Street Date:
November 29, 2019

Buy It:
AmazonMP3
God Rest Ye Merry, Gentlemen (3:55)
Let All Mortal Flesh Keep Silence (4:22)
O Come, O Come, Emmanuel / Longing (6:55)
Darkness Won't Prevail (5:03)
Hope Awaiting... (Instrumental) (5:43)