It was only last year when singer/songwriter and multi-instrumentalist Chase Tremaine released his debut professionally recorded effort, Unfall, to the acclaim of critics. Its sonic diversity and down-to-earth perspective of the Christian faith made it a welcome staple of that year's pop/rock and emo releases. However, with barely a year between it and his latest effort, Development and Compromise, it is easy to be skeptical of Tremaine's artistic growth. A follow-up too similar in sound and scope to its predecessor could end up falling into the sadly common "sophomore slump."
Development and Compromise successfully improves upon its predecessor in plenty of notable, ways but still tends to fall a little short of a truly gratifying full album experience. Sonically and aesthetically the album is more honed in on what it wants to be, playing around with a mostly tender pop/rock style that tastefully mixes in the melodic leanings of acts like Backstreet Boys, House of Heroes, and David Leonard. Think pop/rock meets singer/songwriter meets jazz. Tracks like "Shock My Ears," an anthem ready rocker that opens the album with its best foot forward, along with "Work Together," "Q2FN," and "Roethke," are some of my favourite offerings here, with the latter boasting the album's best moments of experimentation. On the other end, "A Compromise" touches on a light-hearted and tender pop melody that is simply irresistible.
Lyrically, Tremaine blends experience with faith in a way that is at once relatable and profound. "Fear Not Want" wrestles with insecurity and fear before coming to the beautiful revelation of the wonderful, transcendent grace of God. "I'm not good enough to get if I'm still paying off all my debt / To want & love's a risky bet / So why does this angel tell me, "Fear not"? / Yet if I ever stand secure in all the pain I might endure / Fear would be the cancer, not the cure." The gorgeous "Wings Not Made To Fly" asks some biting questions in the face of our limitation and fallen nature ("Eyes are for seeing -- but here, I am blind / Are answers before me -- or was I left behind? / Forgotten, abandoned -- are these even real? / If I am broken, can my breaking also heal?"). And "Q2FN" is a tune I'm sure many of us can relate to, desperately wanting the wait to end, and desiring immediate gratification before God's perfect time ("But I never really knew what it is you really do / All I wanted was 'Quick quick faster now.'")
Whilst there are a couple of decidedly filler tunes ("Madison," "Developments," and "Hello, Zunyko"), and the production occasionally drowns out some of the instrumentals, Development and Compromise is a wonderful slice of emo that harkens back to the genre's glory days in the mid-2000s with bands like Mae, Copeland, and Fall Out Boy.
- Review date: 1/20/21, written by
Lucas Munachen
of Jesusfreakhideout.com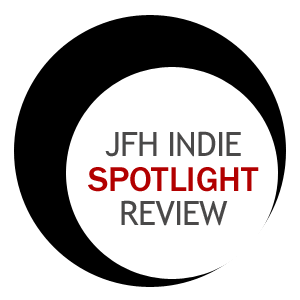 Record Label:
None

Album length:
11 tracks

Street Date:
January 22, 2021

Buy It:
Bandcamp
(close relationships require exclusive content)
Shock My Ears
Fear Not Want
Developments
Wings Not Made to Fly
Work Together
Madison
Hello, Zunyko
Q2FN
A Compromise
Roethke
Wired Side of Content