Dave Pittman
, known for his appearance on the ninth season of
American Idol
, makes a long-awaited return to recorded music with
Different Kind of Love
, following his 2011 debut,
Crazy Brave
. That phrase, "crazy brave," was given to Pittman during the singing competition for the courage it took to audition despite having Tourette's. What's even braver, though, is Pittman's decision to transition from the pop/AAA sound of his debut, more akin to the likes of Josh Groban and Michael Bublé, to the unabashedly Jesus-centric, biblically focused content of
Different Kind of Love
.
Aside from "I'd Rather Have Jesus," the hymn rendition that concludes this brief seven-track collection, the music here has the theological depth of worship music while certainly being designed for stereos and radios, rather than for congregational worship. This stylistic balance is one of the album's greatest assets, as the songs never compromise between the two poles; Pittman never forgoes meaningful lyrics so that a song would work better on radio, nor does he forgo big chorus hooks so that a song could work in a church. Take "Worthy," for example, which contains the chorus lyric, "Jesus, you are worthy," while also boasting one of the album's best hooks.
"Fight to Win" is a bit of an outlier, since it's a song that Pittman wrote about his marriage, but writing a song to his wife doesn't make the lyrics any less theological, nor does it make the song any less catchy. It brings to mind Matt Hammitt's "To the Finish," which accomplished a similar purpose on Hammitt's 2017 self-titled record. Pittman's voice occasionally sounds like Hammitt's, too, while at other times recalling downhere's Marc Martel. And it should be clarified, too, that Pittman didn't make it far in American Idol because he has Tourette's; he went far because he's a great singer. Even listeners who are usually turned off by pop music should be able to appreciate his vocal prowess, particularly on the tender ballad, "Hope's Song."
While the album does have some weaknesses (including a pretty common issue with Christian pop where the synths don't mix very well with the natural instruments -- although this is only a major issue on the otherwise wonderful "So Much More"), the strengths of the album easily outweigh the downfalls. It might take a few listens for the nuances and the hooks to sink their teeth in, but the charms of these songs will win you over quickly, making you hope (along with me) that Pittman returns soon with an album longer than seven songs.
- Review date: 2/5/19, written by
Chase Tremaine
of Jesusfreakhideout.com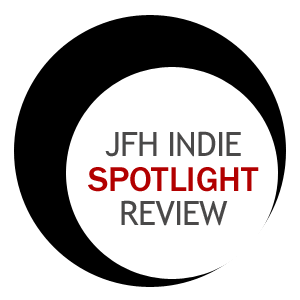 Record Label:
None

Album length:
13 tracks: 42 minutes, 38 seconds

Street Date:
February 8, 2019

Buy It:
iTunes

Buy It:
AmazonMP3
Different Kind of Love (3:38)
Fall to Pieces (2:34)
Worthy (4:15)
Fight to Win (3:15)
Hope's Song (4:16)
So Much More (3:15)
I'd Rather Have Jesus (2:41)