Following up an EP in 2020, Wisconsin metal band
Blue Fire Horizon
are kicking off 2023 with their debut full-length,
Disease
. Independent metal releases, especially those by young bands, tend to fall into one of two categories: those that paint entirely inside the lines of a single subgenre, and those that seem to want to sprinkle in elements of as many styles as possible.
Disease
is the latter, pairing a base metalcore sound with explorations into deathcore, hard rock, progressive metal, and more.
There's a lot to like here. The harsh vocals are the clear standout element of the album. Vocally, it's one of the most impressive performances I've heard from an independent band in quite some time. At the low end of the spectrum, the growls would make many deathcore bands jealous, and are complemented by a nice range of mid and high screams that are often layered together to great effect. Most songs feature complementary clean choruses, and while the roughness of their tone took a while to get used to, they're ultimately used quite effectively. Oftentimes sharing more similarities with alternative metal than the cleans typically found among modern metalcore, they serve as an excellent marker to differentiate the band, and even invokes a bit of early 2000s metalcore.
The other major highlight is the songwriting. While this album doesn't do anything revolutionary, it does present a rather intriguing blend of styles. A major pitfall for many independent metal bands is adhering too closely to the established base sound of a single subgenre, dooming the end result to forgettable same-ness. Not here. The variety in the tracks makes for an easy listen without bleeding together. "Cannibals" kicks the album off with a slightly thrashy metalcore punctuated by huge alt-metal choruses, "Graveyard of Hope" delivers an absurdly catchy groove metal bounce, and "The Hollow" is straight up djenty deathcore. And that's before getting into the softer tracks (which mostly steer clear of 'obligatory ballad' stereotypes). Lyrically, Disease traces the dangers and harms that sin inflicts on individuals, the church, and society, while always pointing back towards the ultimate healing that Christ alone can provide. It's a powerful message, and Blue Fire Horizon delivers it well. At different times throughout the album -- be it a lament, a confession, a prayer, and a war cry -- the lyrics strike a balance between righteous anger and humility in the face of the effects of sin.
The weakest element of this album is the production/mastering. It's not terrible by any means (especially by independent metal standards) - each instrument and vocal layer is clear and unmuddied - but put it in a playlist alongside more established bands and the relative lack of polish is instantly apparent. As is, this doesn't really hinder the enjoyability of the record much, but with a bit more seasoning, Blue Fire Horizon seem to have found a niche sound that could be something special. Overall, for fans of independent metal of pretty much any sub-genre, Disease is probably worth a spin for a fresh take on some established sounds.
- Review date: 1/2/23, written by
Kevin McGuire
of Jesusfreakhideout.com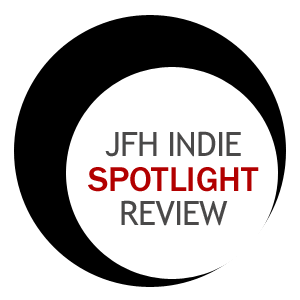 Record Label:
None

Album length:
12 tracks: 49 minutes

Street Date:
January 6, 2023

Buy It:
Apple Music

Buy It:
AmazonMP3
Cannibals (3:21)
Prosperity (Reimagined) (3:56)
Progress (feat. Christian Roche of Diamonds to Dust & Christopher Johnson of HARD LOOK) (4:22)
On My Own (4:05)
Condemnation (5:27)
Crowns (3:58)
Graveyard of Hope (feat. Jacob Towns) (4:58)
Where Agony Ends (4:24)
Fading Memory (3:59)
The Hollow (3:39)
East to West (3:52)
Disease (The Father's Son) (feat. Ben S Dixon) (3:36)