The Orange County Supertones. One of the greatest bands to ever grace the Christian music market. 2005 saw their untimely demise, much to the dismay of many fans. Some fans were slightly pleased upon learning that guitarist Ethan Luck joined Demon Hunter (and later Relient K), but there was still something missing. In April of 2008, however, Supertones' frontman Matt "Mojo" Morginsky knew what was missing, and he decided to come back with his own solo project. The fans rejoiced. Say hello to Mojo & The Info.
"Wreckin' Ball Sound" gets us started, almost bringing back that Supertones sound, except it's missing the brass section. There are some keys though, making it officially more of a straight-up reggae sound. The style then jumps to almost a punk rock sound, but with a little bit of '80s feel to it. But then, the next track, "Healing To These Streets," goes back to that reggae sound. More Supertones flavor follows in "My Greatest Sin," with Mojo once again displaying his rapping skills (For the record, the rapping in part of this song is slightly reminiscent of Mat Kearney's "Trainwreck"). The first of a couple ballads is next in "Psalm 121," which actually only uses lines from that Psalm two or three times. It's still a very worshipful song, focusing on the help and love of our God.
"Where Jesus Walks" is next, a slower jam about the urban slums of a big city. "You can tell by the tracks and the black smokestacks, this part of town you better watch your back," yet Mojo later sings "Here you gotta take your knocks, this is where scavengers stalk, these are forbidden blocks, this is where Jesus walks." "Walking Out" is in a style much like Mojo and Ethan's old side project Grand Incredible. It's the most emotional and personal song on the album, being about Mojo's first marriage that ended with his wife leaving him. He says, "Since I have nothing left, won't you take away the pain as well? She's gone and I don't care, now she can't hog the sheets, I know I'm better off, I just wish that I could sleep." Mojo shows that he tried to be tough about it, and pretend he didn't care, but he couldn't even sleep when he thought about it. This may be one of the most emotional and personal songs we've ever heard from him.
More of that old Supertones-without-horns sound comes back in "It Falls Apart," and again in "As I Shall Be Raised," which sounds like it could've fit perfectly on Hi-Fi Revival if it had the trumpet and trombone. "Lord You're My Song" is another beautiful ballad, which then transitions into the biggest and most bizarre style-change on the entire disc. "Hey Dan" sports a complete '80s hip hop beat, which is just completely outlandish, but also really catchy. It's only a half-serious song, as a good portion of the beginning is Mojo talking with a producer about how to complete the album, when he recommends giving "ol' Dan Spencer a call." Mojo talks - er, raps - with Dan (which is actually just Mojo with his voice altered to kinda sound like Dan) about how to make a song that will sell, and Dan tells him to just do whatever he wants, and also recommends getting Carman to appear on the album, telling Mojo that it would be an instant seller. The half that's serious is the rest of the message of the song, which kinda slams on how the industry (even the Christian music industry at times) is corrupt, and how Christian radio only cares about "JPM's", which is largely known within the radio circle "Jesus' per minute."
For those who have lost sleep since the break up of the Supertones, this album is for you. Mojo has stated that he's not trying to make a come back in the music industry or anything. He's just simply making music with the songs that he still is able to write. But it's so nice to have him back, and creating songs that still very much resemble the songs we fell in love with. Mojo & The Info needs to stay. If you've not heard yet, make it a point to drop by his site and pick up his album. Hopefully this won't be a one time thing, and we'll be hearing more and more and more as time keeps going by.
- Review date: 1/18/09, written by
Scott Fryberger
of Jesusfreakhideout.com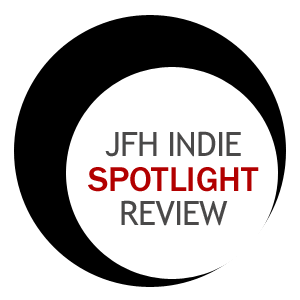 Record Label:
None

Album length:
11 tracks: 34 minutes, 2 seconds

Street Date:
April, 2008

Buy It:
Amazon.com
Wreckin' ball sound (2:25)
Your love (2:39)
healing to these streets (3:23)
My greatest sin (3:02)
Psalm 121 (2:57)
where Jesus walks (3:42)
walkin' out (3:25)
it falls apart (2:57)
as I shall be raised (2:31)
Lord you're my song (3:24)
hey Dan (3:43)