Formerly of band Lonely Forest (2005-2014),
John Van Deusen
set out on his own with 2017's
(I Am) Origami Part 1 - The Universal Sigh
, and now
Part Two
in 2018,
Every Power Wide Awake
. The album was inspired by an entry in Oswald Chambers classic devotional,
My Utmost For His Highest
. Van Deusen describes the album as "a collection of self-recorded songs that reflect my personal prayer life." Taking over two years, and written in several secluded places, this is an inside look at his early morning conversations with God. (For more fascinating info behind the making of the album visit his
Bandcamp page
.)
"All Shall Be Well" begins the the album on a subdued, though thesis setting note. Think of the folk stylings of a Cat Stevens, or Simon & Garfunkel, mixed with the earnest hope of journaled prayers. From the get-go, it's clear these are deeply intimate songs sung with a desperate yearning for God. Though ripped from John's heart, the songs maintain the relatable longing of every human soul. "None Other" is a worshipful declaration offering the rousing lyrics, "'Cause I can't think of anything better than losing my life for You/I can't think of anything sweeter than shedding my blood for You/And whom shall I fear?/Whom shall I seek?/None other than You my king/none other than You my king, my Jesus." The song builds, and builds, toward a crescendo as he repeats the phrase, "none other than you, my King, my Jesus."
The word epic, gets thrown around a lot, which often dampens the true meaning of the word, so to describe the title track as "epic" may be doing it a injustice. Nevertheless, "Every Power Wide Awake" truly has many epic qualities. Rolling piano, fuzzy guitar distortion, and hard hitting lyrics, serve to drive this listener to introspection. After admitting his culpability in the brutal crucifixion of Christ, he nakedly proclaims, "And here I am with every power wide awake/Lifted hands, this selfish heart is Your's to break." The song is over ten minutes long, but the joyful conclusion is perfectly set up in the first half of the song, making it well worth the runtime. "Calling All Cowards" has a pleasing hook, drawing in the listener with tight drums, heavy piano, and thick guitar strums. The ending creatively communicates our human cowardice with instrumentally ear-catching dissonance. It's a satisfyingly visceral song of contrasts between the Savior's hope and our darkly human cowardice, calling us to the light. Lastly, "Holy Mountain" takes a gentle finger-picked approach, with near whispered lyrics like, "This world is a hollow shell/And life, an empty well without you/You are all consuming, never failing love/Whom do I have? Whom do I have?/Whom do I have but you?" There is a palpable desire for Christ coursing through the song as it ends all too soon.
Many other high point nuances within the track list could be drawn attention to, but the album is best experienced rather than described. Perhaps the best encouragement is to give it several spins, listening on different devices, and in different settings. Look at the lyrics, listen with your eyes closed, listen alone, then listen with a friend, and allow it to worm its way into your heart. For this reviewer, something new stood out every time, revealing a truly stellar album.
Song after song contains different treasures to discover, making this an increasingly rare release worthy of repeat listens. It's an album of prayers that gets under your skin. Upon first blush, it is simplistic musically and lyrically, but to write it off as definitively such would be a mistake. Though it may not be for everyone, Every Power Wide Awake cannot be denied its authenticity, nor Van Deusen a relatable song-crafter. For fans of the musical road less traveled, this worshipfully-soaked indie release from John Van Deusen is a worthy, and rewarding listen that's not to be missed.
- Review date: 11/20/18, written by
Josh Balogh
of Jesusfreakhideout.com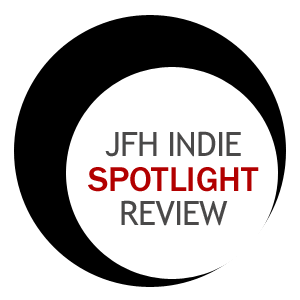 Record Label:
Monopath Records

Album length:
14 tracks: 59 minutes, 23 seconds

Street Date:
January 1, 2018

Buy It:
iTunes

Buy It:
AmazonMP3
All Shall Be Well (1:41)
None Other (4:53)
With Every Power Wide Awake (10:53)
Illuminate My Unknowing (3:04)
Calling All Cowards (4:11)
(I Am) Nothing (2:45)
How Long Will You Wander, My Wayward Daughter? (2:53)
Interlude (0:53)
Sparrow and the Seed (6:29)
Be Merciful to Me (2:33)
Holy Mountain (4:20)
Speak Spirit, Speak! (3:56)
No Limit to Your Love (4:14)
I Will Praise Your Name, Yahweh (6:38)