Chad Marvin
is an artist with 25 years of working in the church and mentoring worship leaders. While
Faith Hope Love, Part 1
brings to mind memories of King's X third album, Marvin's EP brings a much different sound. This three-song set has modern worship stylings with a pop/country flair. "There's a Stirring in My Heart" opens the EP with a pretty standard sounding worship song with just a hint of that country influence. The lyrics talk about a longing to worship God and exalt Him as "
… anything but ordinary; anything but common place. Way beyond extraordinary.
" "I've Been Made Alive" continues in the same vein as the opening, albeit at a much slower pace. The second track has a more worshipful feel and the song about the freedom found in living in Christ is ready-made to be inserted into any church worship service. Things get a lot different, however, when the third track rolls around. The title "Power Wash Fly" is a little odd, but once you hear the opening lyrics of "Power in the Blood," you immediately know this one is a medley of "Power in the Blood," "Washed in the Blood," and "I'll Fly Away." Marvin goes full-on country here with a bluegrass-fueled southern gospel song. Banjo and fiddle dominate this upbeat number that will undoubtedly appeal to both fans of the genre and old hymns. It's a great addition that is a really fun listen; definitely a toe-tapper.
Faith Hope Love, Part 1 is a really short EP, but Chad Marvin sets himself up with a sound and voice that will endear himself to many. The three tracks presented in this EP have the ability to appeal to multiple people at once, and that's a hard thing to do. It's no wonder he has been mentoring worship leaders for several years. So whether you're into modern CCM and worship, pop/country, or enjoy a little bluegrass, there is something for you on Faith Hope Love, Part 1. Chad Marvin and producer Mark Burchfield have put together a nice little package for your ears and spirit.
- Review date: 8/13/18, written by
Michael Weaver
of Jesusfreakhideout.com
JFH Staff's Second Opinion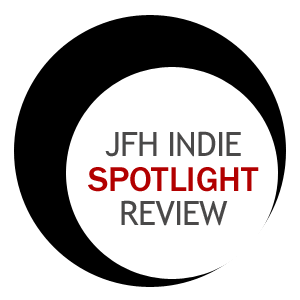 Music is a double-edged sword in 2018. Everyone has the opportunity to make the music they feel like making. It is absolutely possible for an artist to write, record, and produce art in the comfort of their own home and it cut the mustard against a mainstream produced album. The indie artist has the opportunity to do as much as the signed pop-star, nay even more sometimes. Indie artist
Chad Marvin
is fully realizing the opportunity with his short EP,
Faith Hope Love, Part 1
. Marvin has the chops to carry his own, with a contemporary foundation and a clear flair for country. "There's a Stirring In My Heart" and "I've Been Made Alive" are extremely radio friendly tracks, with lyrics and music, comparable to a large number of CCM staples. However, the true highlight of the album is the country-laden "Power Wash Fly," a fantastic hymn medley that will make any southern gospel lover go absolutely crazy with joy. Worship leaders looking to have a homecoming style worship set should be taking note of this work! While Chad Marvin's EP is rather short, at only 3 tracks, it is a strong effort. It would be wonderful to see him fully embrace his country roots and make an album that rides that river of goodness. Well done Marvin; I'm looking forward to Part 2. - Review date: 9/18/18, written by
Ryan Barbee
of Jesusfreakhideout.com

Record Label:
Olive Vine Recording Company

Album length:
3 tracks: 14 minutes, 15 seconds

Street Date:
September 16, 2018

Buy It:
AmazonMP3
There's a Stirring in My Heart (Radio Version)
I've Been Made Alive
Power Wash Fly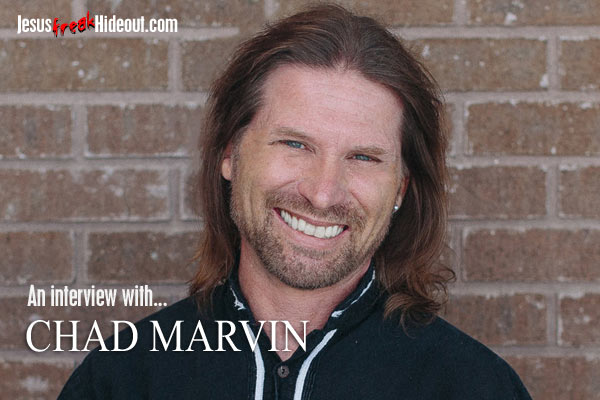 Jesus Freak Hideout (Michael Weaver): Faith Hope Love, Part 1 has the ability to appeal to several different groups of listeners all at once -- this is something very important for a worship leader. Is it something you stress while you're mentoring others?
Chad Marvin: Yes. It's something I can't stress enough. In fact, whole churches can fall into the trap of believing that if their bands would just lead the latest and greatest songs - or if they did all hymns - there'd be standing room only during a service, but that just isn't true. Ministry boards will sit with me in coaching sessions wondering what went wrong after taking that path and they're often surprised by what they hear. Truthfully, very few people come to church to engage in a singalong of top 40 CCM songs. Nor do they come to sing all hymns all the time … at least not the majority. Most of them come to have an encounter with Jesus. That requires a worship leader to be quite familiar with their worship teams and their congregations, their abilities and what moves them. We're not there to please everyone but we are there to encourage and help them catch a glimpse of the Divine. This requires a variety of skill sets and tools including the ability to be genuine while making use of several different musical styles. This also requires a worship leader to talk to their congregation. Communication through metaphor and biblical illustration is incredibly important. Many are simply not good at this, but they need become good at it.
JFH (Michael): I noticed a little country influence early in the EP but got hit with it full force at the end. Do you draw a lot of influence from country music? If so, what artists?
Chad: I naturally go to that country sound even when I'm just sitting at the piano or picking a guitar. I don't really think about it. It's just the sound that makes me happy and puts me at ease. I have a sense it does the same for most people. Growing up, I listened to quite a bit of John Denver and BJ Thomas. They were already winding down their careers, but I loved what I heard from them. Later, my dad would speak at churches and he would bring me along to strum the guitar and sing a song or two before he got up. I would often try to imitate Thomas while singing "The Old Rugged Cross". In my head I sounded just like him. I'm not exactly sure what I sounded like in the real world. Ha! I was quite young, just 13 or 14 by that time. In any case, to me, it didn't matter. My heart felt so full and in the arms of Jesus with that sound. Later I fell in love with the voices of Amy Grant and David Meece, Petra and the Imperials. Then it was Keith Green who had a huge influence on my passion for the message in music and that's when I knew I had to be in CCM. I studied classical in school to obtain my performance degree. That's when I really learned how to sing. So, I guess I've listened to a lot of different genres of music over the years but that country sound from all of those early artists combined with spending a lot of time in Nashville has had a big influence on me.
JFH (Michael): "I've Been Made Alive" is a beautiful song that's ready for any church to add to their worship rotation. Where did the inspiration for this one come from?
Chad: This is a big one. It requires some backstory.

I was just getting ready to enter the CCM scene early on and was introduced to alcohol. It ruined me. I had a predisposition to it and struggled with the disease of alcoholism for many years; over a decade. It robbed me of my time, my drive, my devotion to my family and the kind of passion it would take for me to really break into the music industry. So … God placed me in the church as a worship leader, I believe, to protect me. What I mean to say is that I really think that being placed there was His way of sheltering me from so many terrible things that could have happened. You'd think I would have gotten help in the church, but I was too embarrassed to ask for help. Because I was fully functioning, I was able to hide my disease very well. I managed to drink mostly at night until the last year when I started drinking at all hours of the day, skipping staff meetings and rehearsals, and finally ending up in the back of a police car for driving under the influence. Thank you, Jesus, that I didn't hit anything or anyone. The arresting officer pulled me over because I looked a bit sluggish behind the wheel. At the time, I had been on staff at my current church, the Summit, in Boise, Idaho.

On a Sunday morning in September of 2007, I stood up in front of my congregation and told them about my terrible struggle. I apologized to them for hiding it away. The church embraced me and with abandon, held on, promising to not let me go. They got me the help I needed. At that moment I knew there was no need for me to continue drinking and my addiction was gone. I've been sober for eleven years now, healed by the embrace of the Savior's arms through the love and grace of His people. I was dead but I'm back. I'm a whole person and I'm alive, able to continue my work in the industry. Of course, I cannot keep this silent. "I've Been Made Alive" is my shout from the rooftops and an encouragement to anyone out there struggling that they can be brought back from anything and made alive too because of the work that Jesus did.
JFH (Michael): "Power Wash Fly" is a name that will catch you off guard at first. Was the idea here just to simplify the song titles for the medley, or was there some sense of wanting to stir some curiosity as well?
Chad: Ha! Best title ever! One of my worship teams had been doing this gospel bluegrass hymn medley for years, consisting of "Power In The Blood", "Washed In The Blood" and "I'll Fly Away". I was chatting with Joanna Chapman, who is one of my co-writers and assistants, during pre-production of the new release. We were talking about possible songs to record and she just, without even thinking about it, said … "You should record the hymn medley". Except she didn't say hymn medley. She said, "Power Wash Fly". We loved that title so much that we kept it. So … you can thank Joanna Chapman.
JFH (Michael): Who is singing with you on "Power Wash Fly"? You get the feeling that it's a good old-fashioned family southern gospel song while listening.
Chad: Joanna Chapman and Mary Raft Knea are singing here. They both have done back up for many of my engagements and recording projects and they love southern gospel music. They are close friends and I wanted their hearts to be imprinted on this project, so I flew them to Nashville and put them in the care of my producer, Mark Burchfield, and engineer Jim Dineen. Success! What a great sound they have on this song!
JFH (Michael): Do you have any upcoming tour plans on speaking engagements you'd like to tell us about?
Chad: I'm planning my first tour for 2019. I'll be hitting a few cities back east, mainly Michigan where I grew up. David Meece and I are also talking about some engagements for 2019. We did a concert together in Boise recently and it went very well. Of course, I'm always working in different churches around the U.S. facilitating workshops and prayer summits. I'm currently the worship pastor at the Summit Church in Boise, the same church that helped me heal. If you're visiting, make a call to the church to see if I'm there and stop by.
JFH (Michael): God has been using you for many things over the years, but is there anything you'd like to see Him do through you and this EP?
Chad: There are millions of people around this broken world that have been broken themselves, torn apart and dragged straight down to the bottom of darkness, to quote the second track on the EP. I want them to know that because Jesus was broken, torn and then raised again, they too can experience the same kind of healing that I did. I want them to know that they too can be made alive again. I also want to encourage churches to truly love those who are struggling. I want them not to be overly surprised when they find out that the ones struggling can be their leaders. They're human too and they need to be loved on as well and experience the grace of the Savior through the arms of His people.