Two years into their career, pop punk band
Light the Way
is maintaining their momentum with their third release,
False Memory Syndrome
. Going all-out for a full-length this time (as opposed to the last two releases, both of which were EPs), the four-piece sounds as good as ever, continuing to inject their fun-loving energy into their craft.
If you're a fan of the pop punk genre from the early- to mid-aughts, like Dogwood or Craig's Brother, but you haven't yet acquainted yourself with Light the Way, just take a look at the tracklist. Song titles like "But My Mom Says I'm Cool" and "Put a Sock In It, Roy" will give you an idea of what to expect before you even listen. And your expectations will be met. Fast drums and power chords are the name of the game, with a bit of a melodic twist to give it more life. As a whole, a lot of the songs tend to run together, especially when some of the vocal melodies seem copied and pasted across songs; as such, you might find more beauty in individual songs rather than in the entire package altogether. One of my personal favorites is "The Brkn Heart's Club," which is a bit of a reference back to their song "BRKN" from their EP, Grace. Starting with a bass line that simultaneously reminds me of Green Day's "Longview" and MxPx's "Chick Magnet," the song ends up being a strong addition to the pantheon of punk songs about girls and broken hearts. "Still Edge" is also sure to bring a smile to some faces, as the band makes the point that being straight edge was never just a fad for them; summoning their inner Stretch Arm Strong, the band hits a breakdown and chants, "It's not about the X, it's a positive change I made for myself."
When I first heard the term "false memory syndrome," I was intrigued, and I thought at first that maybe it was a different term for the Mandela effect. If you're unfamiliar with that, it's basically a collective false memory, like last year's whole Sinbad/Shazam debacle. And while that idea isn't too far off from the truth, Light the Way does paint the picture of it in an interlude track called "Veritas." This interlude is a lot like the one from their Dude, Lame EP, "Voices." The music is the soundtrack to a wandering soul traveling a wasteland searching for meaning - complete with a fierce wind in the background - with a narrator speaking on the subject of what we've been told by the world and what God thinks of us. While the world tries to make us feel like we're still failures and hypocrites because of our flesh, God replaces those things with His salvation and forgiveness through Jesus Christ, essentially healing our "false memory syndrome." I expected silliness and instead got something deeper than I could have anticipated. This is later cemented by the penultimate track, "Holy Ghost," which talks about finding the Lord and escaping the darkness of our former lives.
Light the Way's first full-length record is somewhat of a mixed bag. Lyrically, it provides a lot of fun times and a healthy dose of down-to-earth serious moments, showcasing the true heart of the band. But musically, as I mentioned above, a lot of the songs blend together, making it difficult to distinguish them from each other. I'd also love to hear the songs with just a little cleaner production, as the current production makes for a bit of a compressed sound that only holds the songs back. But, in the end, False Memory Syndrome comes with an easy recommendation for those whose love for pop punk will never die. The genre is alive and well, and Light the Way deserves some credit for helping to keep it that way.
- Review date: 3/29/18, written by
Scott Fryberger
of Jesusfreakhideout.com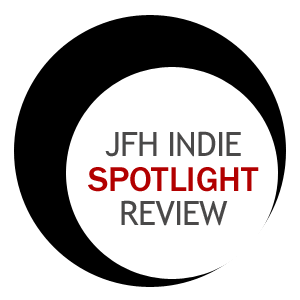 Record Label:
Indie Vision Music

Album length:
11 tracks: 28 minutes, 52 seconds

Street Date:
March 30, 2018

Buy It:
Bandcamp
Bruh (0:43)
But My Mom Says I'm Cool (3:32)
Thrillhouse (2:36)
Put a Sock In It, Roy (0:29)
The Brkn Heart's Club (2:30)
Brain Rot (2:50)
Veritas (3:15)
Lost the Handle (3:18)
Still Edge (2:34)
Holy Ghost (3:27)
Snapping Necks & Cashing Checks (3:38)