At the start of her teenage years, a young girl from Ohio named
Alexis Slifer
got the opportunity of a lifetime when she joined a new Christian pop group called The Rubyz. After a few years and albums, Slifer parted ways with the group, but not with the music industry. Now working for her former record label, iShine, Slifer has been making music independently for a couple years. Her second outing is a six-song EP called
Famous For
.
First, the elephant in the room: I was not the target demographic for The Rubyz' music. This might change when my daughter is a few years older, but for the time being, not so much. With Slifer's work nowadays involving mentoring young girls - and with a Justin Bieber cover in her body of work - you might think that her solo work would come with a similar disclaimer. However, Famous For shows us a more mature artist with a stronger pop sound than before. Though the songs on Famous For would serve as great tunes and timely messages for a younger generation, they're also songs that can easily appeal to a wider audience of pop fans. "Eagles" is a terrific example of modern pop done right, while "Wonder" is a fun track that does a little of the '80s throwback sound, like something you'd get from Carly Rae Jepsen's last album (it almost reminds me of Jepsen's "I Really Like You"). I was even surprised to hear a little bit of Lauren Daigle influence in the title track, even if it's more akin to a Bethel or Kim-Walker Smith worship song. For only six songs, Slifer does great work covering several different subgenres in the pop music spectrum.
As mentioned above, Slifer uses her platform as a means to encourage listeners, as well as to sing praises to the Lord. "Eagles" takes a line from Isaiah 40 to begin the hook; with a faith in God that knows that He'll be there with us through every hardship we could face, Slifer says, "Take me up on wings like eagles, over every doubt, beyond what looks impossible." A simple request, but a powerful feeling when you know God is in control. "Only One in the Room" displays Slifer's shamelessness when calling upon God in her dark times, and "Wildfire" is a song of adoration for and satisfaction in Jesus. "Wonder" is my personal favorite track, not only stylistically, but also lyrically. We all struggle - or at least have struggled - with feeling loved by God, but it's a love that doesn't die and that we can always count on. "Wonder" captures the feeling of bathing in that love ("I'm in wonder of Your wonders, that I am Yours and You are mine, I'm in wonder of Your wonders, what a miracle that You gave Your life, You delight in me, I'm alive in You"), while also being in awe of it ("How, with billions of stars in the universe, did You dream about me...all of the mountains that rise to the sky, but I'm the apple of Your eye"). It's an engaging song that's also just great to sing to.
I'm understandable cautious of pop music these days. Though the Christian pop music scene isn't likely to be inappropriate or anything of the sort, a lot of it just isn't good. So when an artist comes through with something that's actually worthwhile, it's a special occasion. Alexis Slifer's Famous For EP is an enjoyable listen, and I'd recommend it to anyone looking for some pop with both lyrical and musical substance.
- Review date: 1/11/18, written by
Scott Fryberger
of Jesusfreakhideout.com
JFH Staff's Second Opinion
In 2018, it feels almost like catching a unicorn when finding good quality Christ-centered pop music. Thankfully, we've been provided directly with indie artist
Alexis Slifer
's latest release,
Famous For
. Her music is a collection full of pop-riffs with a dash of CCM without becoming repetitive or contrite. The introduction of the album sets the tone with the mellow yet upbeat "Eagles," featuring well-layered synths that complement, rather than over-power, the vocals. With a catchy melody and flowing lyrics, the song mimics the imagery of soaring through the skies on the wings of eagles. "Fill You Up" and "Wonder" follow this same instrumental style with a more inspirational punch pointing to the fullness and awesomeness of God. The former track focuses on God filling up the believer with all that is needed, while the latter track clearly declares that we should be in wonder of His wonder. The true highlight of the album is the title track, "Famous For." It is a passionate prayer of faith set to a percussive celebration as Slifer recalls the miraculous deeds of God found in the Old Testament. It absolutely makes sense why she chose this song to be the title of this project. All of that being said,
Famous For
is a solid collection of pop tunes that are sure to leave many listeners pleased. While there are only 6 tracks, it feels like a complete album, as much more may start to feel monotonous. Alexis Slifer's sound is very mainstream without feeling like she is attempting to mimic her contemporaries. Overall, she's provided a solid offering for newcomers and fans of her previous release; she should be very proud of this latest release. - Review date: 1/22/18, written by
Ryan Barbee
of Jesusfreakhideout.com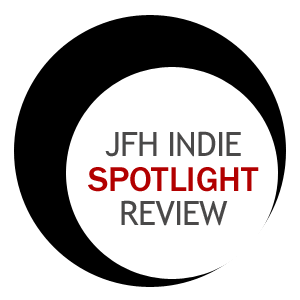 Record Label:
BEMA Media

Album length:
6 tracks: 22 minutes, 56 seconds

Street Date:
November 3, 2017

Buy It:
iTunes

Buy It:
AmazonMP3
Eagles (3:32)
Only One in the Room (4:53)
Fill You Up (3:13)
Wonder (3:40)
Famous For (4:02)
Wildfire (3:36)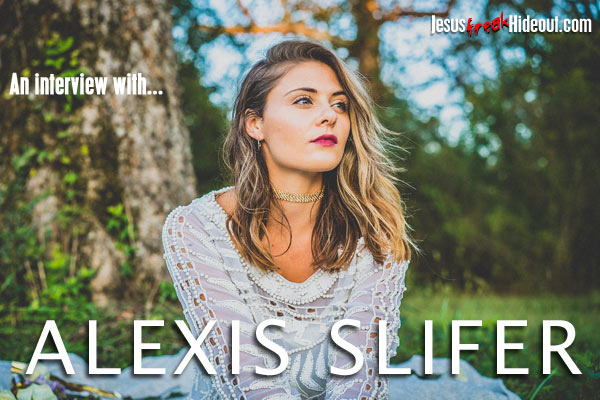 Jesus Freak Hideout (Scott Fryberger): You got your start in the music industry as a member of The Rubyz. What led up to the moment where you joined that band?
Alexis Slifer: I grew up doing shows for a dinner theatre in Cincinnati, Ohio, as well as helping my mom lead worship at church. After a few shows, someone suggested to my parents that I get an agent and really try acting as a career. Through the agent, we got a casting call located in Nashville, Tennessee, for a pop girls' band. As I prepared, I asked God to have His way.

We headed to Nashville from Middletown, Ohio, and began the auditions. I was 13 and very nervous - I also had a perm, which may tell you about my fashion choices at the time. I ended up auditioning with 600 girls and going to the callbacks with the remaining 25. Even then, my spirit knew. I remember Joy Williams-Yetton stating at the callbacks that this was actually a Christian band, and she asked if I was involved at church. My heart leapt, and I knew this was going to be the beginning of something amazing.
JFH (Scott): Before joining the band, was a solo music career what you wanted to do in life?
Alexis: I joined the band at 13, so I hadn't considered this would be my life, if I'm being honest. My mom says, when I was 3, that if people asked me what I wanted to do, I would respond, "Travel the world and sing for Jesus." So it's safe to say that, somewhere within me, I was always aware of this calling. But I loved being in a band. When we first decided to split and go where God called us, Olivia [Huesmann] and I sobbed our eyes out. Luckily, we are still close!
JFH (Scott): Have you found life an an independent artist to be more challenging than as a signed artist?
Alexis: There's definitely a learning curve. There are so many things behind the scenes that I had no idea bout. I feel like I have more say now, but that's always scary. If I am calling the shots, and they are the wrong ones...yikes. I am just really believing the Lord to give me a blueprint of this path. I trust He already has it planned.
JFH (Scott): Can you tell us a little about the iShine mentorship program that you're involved with?
Alexis: Of course! When I stepped out of the season of The Rubyz, we auditioned for a new group of girls to "take the baton." I spent the next four years planning their photoshoots and music videos, helping them with wardrobe, going on tour with them, etc. Basically taking care of them and making sure everyone is okay. I love those girls; they ended up becoming like little sisters to me. That's what I do now at iShine. I'm there to help any new young artists, because I've been in their exact same shoes.
JFH (Scott): "Eagles" is clearly inspired by Isaiah 40:31, but is there any personal connection to that verse that drove you to write the song?
Alexis: This song is more personal than anyone may know. I was hiking in the Grand Teton Mountains, and I had been on a mad search for a moose all summer. Now, you need to know that moose are very hard to come by, and if you find one...you may need to run. They are one of the most aggressive creatures in the mountains.

So, we got to this bend in the hike where people have started to pile up and stare at something brown and furry in the distance. We started hearing, "It's a moose! It's a moose!" My heart nearly stopped beating out of fear and excitement. Yet the moose didn't come out. So, I climbed 30 feet of shaky rocks to maybe see from a higher view. Nothing. We waited and waited, and eventually, we just had to keep moving. I missed my moose.

As we finished the hike, there she was...a beautiful, giant moose. She was in the river, in the bright sunlight, and "flirting" with everyone watching. My dream came true! The Holy Spirit used this moment to show me how, sometimes, we hold on so tightly to people, relationships, or dreams, that we don't even continue our journey. We just stop, when we could have had His perspective and trust to keep moving forward, even when it's painful or frustrating. He knows something even better is around the corner. I want to soar on His wings and see from His perspective.
JFH (Scott): What one song from Famous For would you recommend to a new listener?
Alexis: "Wildfire" is my personal favorite song, although "Only One in the Room" is super vibey, so it's a tie between those two.
JFH (Scott): In 2016, you released a cover of "Cold Water" by Major Lazer and Justin Bieber. What does this song mean to you, and do you have plans to record any other cover songs?
Alexis: I am a Belieber haha! I really enjoyed his album Purpose. I felt like everyone gets a little low sometimes, and this song is to friends, family, and especially my husband. No one has to do life alone; if you need help, reach out.

I would love to do more covers. There aren't any in the works right now, but they may be in the future!
JFH (Scott): If you could have dinner with any three people from the past or present, who would you choose and why?
Alexis: Number one, easy: Audrey Hepburn. I have loved her class and her missions work for years. She was a stand-up woman. I would also love to meet Mother Teresa. I recently read her journal. Gosh, there is soooo much wisdom to learn from her discipline and her constant listening to the Spirit. I am having a rough time thinking of number three. Maybe one of the disciples of Jesus. I would love to ask questions about their lives before and after. What was it like to watch Him be crucified and know it was for you?

Jesus is a given; if He were at a dinner, it would steal the show from everyone else!
JFH (Scott): Would you like to add anything else?
Alexis: I love to chat with people, and I love to hear their stories. So send me yours!