The Lasting Hope
is a Christian pop group out of Indiana. The four guys have a super polished sound that features super slick production. The guys find themselves somewhere in between the pop heard on CCM radio and Twenty One Pilots musically -- not particularly sounding like either of the two (though "I'm Forgiven" is REALLY close to that CCM radio line -- maybe Hawk Nelson-ish).
Feedback
is their third release, following
Closer Than Before
and the EP
Sunsets and Second Chances
. Even if you're not a fan of pop music, you can't help but appreciate the catchiness and infectious nature of many of these songs. The rhythm and synth line of "Good With Me," the smooth guitar of "Superman," the earworm that is "Distant," and the big pop sound of "What Am I Living For" all standout on the album. The guys even scored a guest spot from rapper KJ-52 in their short interlude track, "65." Personal favorites also include "Carried Me," a song inspired by "Footprints in the Sand," along with the lead single, "No Other Name."
Lyrically, the album is unashamedly spiritual in nature. The group's Facebook page states "Indiana pop/rock for Jesus," and that is undoubtedly the case. The songs continuously lift up the name of Jesus, and while I would not classify Feedback as a worship album, songs like "I'm Forgiven" and "No Other Name" surely carry a worshipful vibe. Logan Oakes sings, "No other name has the power we proclaim. No other name can move the mountains; crash the waves. When this life has left me speechless I'll still speak the name of Jesus. No other name…" Even the songs that are about life, such as the break-up described in "Chasing California," remain positive in nature. It's honestly nice to see a group that doesn't feel compelled to write in clichés about only one topic. The Indiana boys proclaim the name of Jesus, but aren't afraid to explore other issues at times.
The Lasting Hope have put together a really solid album in Feedback. The music is catchy, the lyrics are super positive and singable, and several songs will lock into your subconscious. There really isn't anything particularly negative about the album. As a personal taste, "Hit the Door" sounds like the guys are trying a bit too hard for "that sound," but overall Feedback is a really nice listen from front to back. These four definitely have the chops to put together a solid outing and have the potential to make a big splash in the scene -- they've already shared the stage with several of the biggest names in Christian music today. Give this album a listen; fans of pop music will likely find themselves very pleased with the sounds they hear.
- Review date: 9/28/18, written by
Michael Weaver
of Jesusfreakhideout.com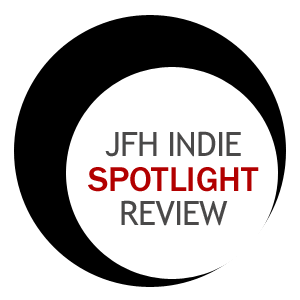 Record Label:
None

Album length:
13 tracks: 37 minutes, 48 seconds

Street Date:
August 24, 2018

Buy It:
iTunes

Buy It:
AmazonMP3
Intro (1:03)
Good with Me (3:24)
Stars in the Morning (2:47)
Chasing California (3:07)
I'm Forgiven (3:37)
Superman (3:06)
Distant (3:06)
65/Interlude (feat. Kj52) (1:38)
Practice (2:31)
Carrying Me (3:40)
No Other Name (3:33)
Hit the Door (2:39)
What Am I Living For (3:37)