When a person only has vague, undefined perceptions of Jesus, what does his or her grasping for faith look like? Four Hymns, the debut EP from Clayton Sparks, tries answering that question. Framed against a musical backdrop of melancholy folk rock, Sparks follows an individual fumbling toward the light. The journey is simple, raw, and gives one plenty to think about in terms of effective evangelism.
The EP kicks off with "Hymn," a straightforward piece that looks forward to Heaven, though one could read some doubt on the part of the singer. Is Heaven really assured? "Mary" tries to find a way in, albeit in a misguided manner. The tune acts as a prayer song to Jesus' mother, asking her to "make me holy" and "redeem" him. The singer seems unsure of how to even approach the issue, but the song still raises troubling doctrine of looking to Mary for salvation instead of Jesus. "Heaven" appears to inch a little closer to the singer's goal, though uncertainty still plagues his voice. This short EP ends on a cover of Low's "Holy Ghost," a ukulele-led piece that vaguely identifies a spiritual presence out there without being able to accurately name it.
Given how so much of Christian music is always self-sure of the path to salvation, there's something intriguing in Sparks' take on the journey toward faith. The character singing this EP seems to be working with a "Hollywood" type of understanding of Christianity. Heaven is out there somewhere, maybe you're supposed to pray to Mary, maybe there's a Holy Ghost tugging at the heart. Clear definitions of faith and salvation are nowhere to be found, which feels unique but is also frightening. Christians know the gospel so well, they don't often consider that people outside the church may only know a watered-down pop culture version and may need some clarification. This EP at once makes you feel uncomfortable and concerned for how effectively and efficiently the gospel is being proclaimed to the world.
Overall, Clayton Sparks' Four Hymns EP makes for an engrossing 15 minutes of folk music. The songs are all melodically catchy and their mood draws the listener in. Is some of the theology troubling, at least to Protestant ears? Yes. Does it make the listener uneasy as to the fate of the singer? Yes. But like or hate what's being said, Sparks gives plenty of food for fodder, food worth chewing on if only for the length of the EP. With such an intriguing debut, it makes one interested to see what Sparks will do next.
- Review date: 2/17/21, written by
John Underdown
of Jesusfreakhideout.com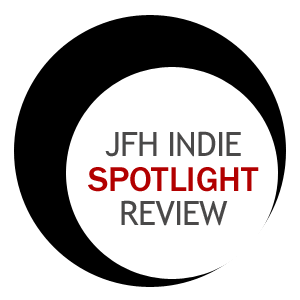 Record Label:
None

Album length:
4 tracks

Street Date:
December 17, 2020

Buy It:
Apple Music

Buy It:
AmazonMP3
Hymn (3:24)
Mary (4:28)
Heaven (feat. Michelle Sparks) (3:21)
Holy Ghost (2:57)