We live in a culture that craves the latest and greatest. Anything that doesn't immediately grab our attention is dismissed, and pretty soon we are caught in a cycle of consumption-even in the Christian music industry. Every once in a while, an artist or album breaks that cycle, making you take a step back and realize how powerful a medium music really is. The singer/songwriter duo
The Gray Havens
created such an album, a true masterpiece, with their full-length debut
Fire & Stone
in early 2015. Carefully constructed and passionately executed albums like this function as an amazing and beautiful avenue to express creativity that in turn becomes a source of inspiration and entertainment. Now, with a small but loyal fanbase, the duo is ready to prove that their debut was no fluke. After a successful Kickstarter campaign to fund a follow-up EP, the project turned out to be bigger than they anticipated and soon morphed into a full-length record:
Ghost of a King
. After such a stellar debut, expectations for this record are high, and thankfully they are largely met--though maybe not exactly in the way you might expect.
A quiet piano and delicate vocals from David Radford open the album in the hope-infused "Ghost in the Valley." This bleeds right into the first full song, "Shadows of the Dawn," with tender acoustic guitar picking and beautiful imagery, but these early songs give a hint of a more dramatic approach to music making. By the third track, the duo's narrative storytelling capabilities are on full display, using metaphors to describe how the Holy Spirit leads us into new life. This intriguing story is set to a theatrical musical backdrop of reverb-heavy vocals and epic drums, courtesy of Will Chapman from Colony House, drawing you deep into the fantastical world they've created. The dynamic changes in singing and instrumentation make for an exciting and surprisingly singable tune, proving that Dave has come a long way since his crooning American Idol days. At this point, it becomes obvious that Ghost of a King is taking a slightly different angle on their self-defined "narrative-folk-pop" genre. Where Fire & Stone was charming and organic, Ghost of a King is more focused on big production and accessibility. Everything else about their signature style remains largely intact--the beautiful vocals, imaginative songwriting, and the genre boundary pushing.
"At Last, The King" was the first introduction to this new music as the first single, but its place here on the album is exceptionally fitting into their gospel themed supplicational stories. In fact, "This My Soul" "Living Hope" and "At Last, The King" are all connected in the same way that "Songs in the Night" and "The Stone" worked together on Ghost of a King. But where "Songs in the Night" and "The Stone" told the story of the death and resurrection of Christ, these three songs elaborate on the fall of man and the promise of redemption in the coming of Christ. It's interesting how an album so saturated with spiritual themes and the gospel message doesn't once mention Jesus or God by name. In a sense, they are the modern day musical equivalent to CS Lewis' The Chronicles of Narnia.
As if the bigger production wasn't enough of a surprise for fans, The Gray Havens throw us an even bigger curve ball with "Diamonds and Gold." Upon first listen, the song--which is largely based in an electronic pop sound--seems like a complete departure from their typical sound, but closer examination reveals a strong connection to their playful musical approach and engaging songwriting. The song cautions listeners about the danger of pursuing earthly treasures over God through metaphor over an infectiously cheerful beat.
Where Fire & Stone was only more rewarding with more listens, Ghost of a King leaves a stronger initial impression but doesn't quite have the "masterpiece" quality of Fire & Stone. But even landing just shy of that album is a tremendous accomplishment. The Gray Havens are proof that some of the best Christian music is being created independently and on the outskirts of the industry.
- Review date: 4/6/16, written by
Christopher Smith
of Jesusfreakhideout.com
JFH Staff's Second Opinion
The Gray Havens sort of stormed the scene last year with their debut full-length album,
Fire & Stone
. The duo of Dave and Licia Radford even became the first independent artist to make the Jesusfreakhideout.com staff's overall Year-End Top 10 albums list! The pair were set to return with an EP just over a year later, but rewarded fans with yet another full-length record instead. Dave's signature voice and songwriting style remain the same, but the music is a little more diverse and the production is much bigger. One could've never dreamed about a song like "Diamonds and Gold" on their previous effort, but the heavily pop leaning song fits in perfectly on this release. Standing out more than anything though are the title track and lead single, "At Last, the King." The Radford's have certainly proven that they know what they are doing and always leave you wanting just a little more. - Review date: 4/12/16,
Michael Weaver
of Jesusfreakhideout.com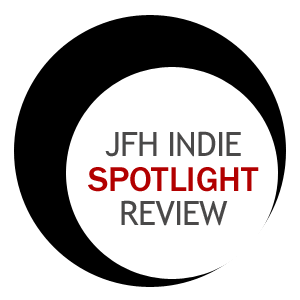 Record Label:
None

Album length:
10 tracks: 37 minutes, 42 seconds

Street Date:
April 8, 2016

Buy It:
iTunes

Download It:
AmazonMP3
Ghost In The Valley (1:18)
Shadows Of The Dawn (3:59)
Ghost Of A King (4:42)
Band Of Gold (3:32)
Take This Slowly (5:02)
Diamonds And Gold (3:24)
This My Soul (3:58)
A Living Hope (2:18)
At Last, The King (4:08)
Go (5:28)