Prevailing Providence
is a metalcore band from Minneapolis, Minnesota.
Gilded
does a good job offering up a sound that fans of For Today, Memphis May Fire, and the like will love. "Midas" opens the album with a dark piano-led instrumental before moving into the first full-fledged track, "King." You get a pretty standard metalcore sound with "King" and "Gilded," but the vocal combination of Drake Friesen and Austin Swayne is quite nice. The screams are on par with what's expected from the genre, and the cleans are actually good. So many metalcore bands feature squeaky sounding cleans, but Prevailing Providence actually produces enjoyable clean vocals. The most interesting track on the album is the slower, spoken word "Whole." The mellow guitar and drums give a nice backdrop for the story of struggle and hope that is told. The last minute and a half features a cleanly sung "chorus," so to say, as the song comes to a close. "Whole" is the most original track present and is easily the most enjoyable listen.
"Powerless" cranks the metalcore energy back into effect as the screams over drums and feedback that open the track set the stage nicely. At only 2:06, "Powerless" is actually quite a powerful track. "Innocence" is another solid number, offering up some fast-paced metal goodness, but the horror movie-like piano at the end gives it a super creepy and awesome feel. The album's final song, "Hollow Lies," has a hard rock intro, but quickly jumps into the metalcore that defines Gilded.
Prevailing Providence is a relatively new band, but they know metalcore. Love or hate the genre, it has a massive following and a signature sound. This Minnesota band knows the sound and knows how to play it well. While most of the album is fairly standard metalcore, tracks like "Powerless" and "Innocence" try to inject a little bit extra. The top track has to go to "Whole," though. While the idea for a song like this isn't a new one, it's executed to perfection. The additional vocals at the end actually work to complement the track and don't feel like something tacked on that detracts from the overall product.
Modern metalcore fans should certainly find a lot to love about Prevailing Providence. Check out the band's Facebook page for more information and details on how to help them get on the bill for Warped Tour 2017.
- Review date: 5/10/17, written by
Michael Weaver
of Jesusfreakhideout.com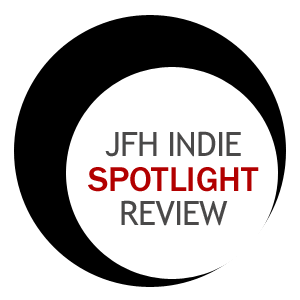 Record Label:
None

Album length:
7 tracks: 22 minutes, 48 seconds

Street Date:
March 26, 2017

Buy It:
iTunes

Buy It:
AmazonMP3
Midas (1:08)
King (3:49)
Gilded (3:46)
Whole (4:27)
Powerless (2:06)
Innocence (3:46)
Hollow Lies (3:46)