Ten Cubits High
is a husband and wife band from Lund, Sweden. Niclas and Elin Ottvall have been working on new music and have released three singles in recent months. While Niclas has been writing music since 1993, his newest songs are "Glorious," "I Wanna Fly," and "Your Kingdom Come." Sweden is known for its metal music, but Ten Cubits High is more straightforward rock music with a heavy leaning to the worship aspect (though a more personal worship instead of a corporate worship).
The music on all three singles is well put together and mixed very nicely. The guitars and drums take center stage, but the keyboards interspersed throughout are a really nice addition. Niclas takes lead vocals with a voice big enough to likely pull off some metal stylings and Elin provides some rather beautiful background vocals. "Glorious" is the best overall song of the three recent releases, but "Your Kingdom Come" is a really close second. It's a great blend of rock and worship and the guitar line that leads the way has a really nice feel -- especially with the accented drums. Niclas sings, "You are mighty and strong; You're glorious. You are the Holy One; You're glorious," for the chorus of the song that proclaims God's glory from beginning to end. "I Wanna Fly" is a little more upbeat and driving rock, but doesn't quite capture the same magic as "Glorious" from a musical standpoint. The lyrics talk about wanting to know Jesus better and culimnate with, "I wanna fly; fly like an eagle. I wanna fly so high in the sky." "Your Kingdom Come" also has a really great sound with the guitar work throughout the song. The lyrics are a prayer for God to come and serve as a surrendering to the King of kings.
The songs may not seem like anything overly special or different at first listen, but subsequent listens start to reveal a lot of depth musically. That depth, coupled with excellent production, start making you want to listen more and more. From there, you start to recognize the earnestness of the lyrics. On top of that, Niclas' voice becomes more infectious with multiple listens -- especially with Elin's strong back-up performance. While "Glorious" and "Your Kingdom Come" are definitely a little better than "I Wanna Fly" in these regards, all three songs take shape in a really enjoyable way. Worship music in America could definitely use a little bit of what Niclas and Elin are offering to listeners in Sweden and abroad. I'd definitely recommend giving these three singles some of your time when you're choosing what to listen to next.
- Review date: 6/29/18, written by
Michael Weaver
of Jesusfreakhideout.com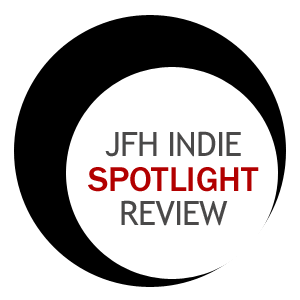 Record Label:
None

Album length:
1 track: 3 minutes, 51 seconds

Street Date:
April 27, 2018

Buy It:
iTunes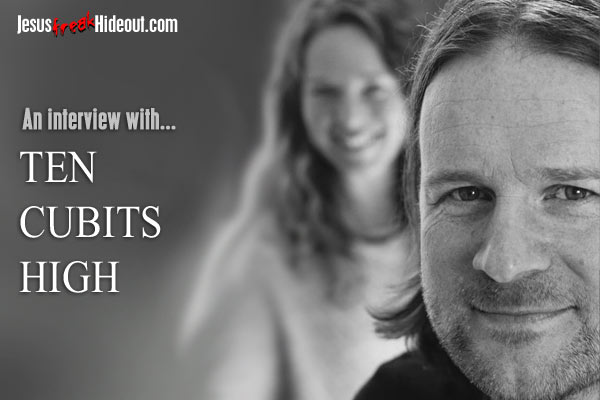 Jesus Freak Hideout (Michael Weaver): There are a few references in the Bible to something being a height of ten cubits. What is your name referencing?
Niclas Ottvall: Yes, ten cubits high is taken from the Bible, and cubits was used to measure things in the Old Testament, and we thought that Ten Cubits High sounded good and different so we decided to choose the name.
JFH (Michael): You seem to have a pretty wide range of influences coming through a very cohesive sound. Who are some of the musical artists that have inspired you the most?
Niclas: Well, we like many different types of music, but to name a few, Casting Crowns, Jerusalem (a Christian rock band from Sweden), Phil Driscoll, Gary Moore, U2
JFH (Michael): What led to the decision of releasing singles instead of an EP? Are there any plans to release more music in the near future?
Niclas: One reason is that we can make a happening of every release, and hopefully find new listeners along the way. Another reason is time and money. Yes, we have plans to release more music soon, maybe a single or two and then a full-length album.
JFH (Michael): The production of these three singles is a very high quality. Did you record and produce yourself, or did you have someone else handle those duties?
Niclas: We did have a producer, Johannes Häger, the singer/guitarist from the Swedish band Bullock Hearts. He has also helped us with the arrangements of our songs, and he also plays the guitar, bass and keys on our recordings, so he surely has helped us a lot. We recorded our songs in his studio.
JFH (Michael): Can you talk about the story and writing process of "Glorious?"
Niclas: Most of the songs that I have written started with an acoustic guitar, and so did the song "Glorious." "You are Glorious" was the first line that I began to sing, and then during a period of time, I searched for words in the Bible to describe God. And it became complete just days before the recording.
JFH (Michael): Ten Cubits High is rock music, but there is definitely a worshipful aspect. Are there a lot of bands doing worship-related music in Sweden these days?
Niclas: We have a long tradition of singing hymns and worship songs in Sweden, actually the lyrics of "How Great Thou Art" was written by a Swede, Carl Boberg, in the 19th century, and then translated into different languages and the melody is Swedish folk music. But most of the worship-related songs sung in Sweden are written in Swedish or translated from English. There are not so many worship bands but rather artists or churches who release worship songs in Sweden.
JFH (Michael): What are you hoping that God accomplishes through the release of your music?
Niclas: If someone will experience the love of God and salvation through Christ, then it would we worth it all.