The road of faith is a dusty one fraught with twists and turns, hills and valleys. Sandra McCracken knows this and explores themes of hope and endurance with her latest album, God's Highway. She sings encouragement with lines like, "Fear not, keep on, watch and pray/Walk in the light of God's Highway," and the quiet, contemplative music reinforces the message.
A close sister to McCracken's previous album, Psalms, her walk along this Highway sounds much the same as that former project. Also continued are songs based on the Psalms, including "Call Him Good" (Psalm 104) and "Be Still My Soul" (Psalm 131). Allusions to other Psalms are sprinkled throughout as well. But McCracken branches out with some New Testament inspired tunes, such as "He Walks With Me" (based on texts from 1 Peter) and her "Doxology" taken from Jude 23-24. The Scripture-soaked nature of the album gives it a strength and power that goes beyond emotional expressions hampered by vague metaphors and overused clichés.
Found woven in all of the songs is a dependence on God through any season of life. She praises the Lord for His faithfulness in "Steadfast," asks Him to "Come Light Our Hearts," and on "He Walks With Me" sings, "I cannot see Him, but oh how I love Him/I cannot see Him, but I believe He walks with me." Other highlights include McCracken's take on "The Lord's Prayer," which is probably the best version this reviewer has heard. Most renditions tend to be middling or boring, but she manages to give it a fresh, simple spin. The album closer, "Song for Rachel," is a powerful piano ballad and ends the album on the hope of the coming of eternity. "Until the trumpet sounds," she sings passionately, "Until our hope comes down/Children of Zion raise up the sound."
The two weak blips on the album are "Trinity Song" and "Doxology," which get a little repetitive and are more easily skipped. I had also expected some progression in McCracken's sound, but you could mash Psalms and God's Highway together and it'd sound like one fluid album with minor distinctions between the two parts. To be honest, however, these complaints are small specks compared to what this album does well. The hopeful lyrics mixed with soothing music bring comfort for a troubled soul. If you've missed Sandra McCracken's recent albums, give them a listen for uplifting encouragement on your road of faith.
- Review date: 7/1/17, written by
John Underdown
of Jesusfreakhideout.com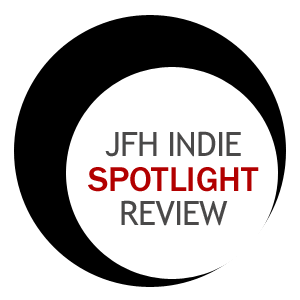 Record Label:
Towhee Records

Album length:
11 tracks: 44 minutes, 14 seconds

Street Date:
September 9, 2016

Buy It:
iTunes
Steadfast (3:28)
God's Highway (5:25)
Call Him Good (Psalm 104) (4:22)
Trinity Song (feat. All Sons & Daughters) (2:50)
Love Will Bring You Home (4:35)
The Lord's Prayer (3:32)
He Walks with Me (1 Peter) (4:05)
Come Light Our Hearts (3:25)
Be Still My Soul (Psalm 131) (3:04)
Doxology (4:09)
Song for Rachel (5:18)