Names Without Numbers
is a band that has plenty of years to its name, but started making a splash again with the 2019 album,
Silos & Smokestacks
. The past few years have seen a handful of new singles from the band, which culminated in signing to Small Step Records for their latest release, humorously titled
Greatest Hits 2021 - 2023
.
In 2023, the band seems to be a bit more alt rock-based. While Silos was definitely an alt rock album, it felt like the band was accessing more of their pop/emo side. And that's certainly the present here, as well, with tracks like the piano-y "You Do the Talking" and "The Ghosts That Haunt These Halls," which features some cool, pulsing bass lines and well-placed horns. These songs bear some resemblance to early '00s Watashi Wa and Mae, which also works to complement the weightier lyrical topics ("But it's too late I can't go back at all / and my mistakes became ghosts that haunt these halls / the landscape's gray here where your story ends / forever cold here where you took your last breath").
While NWN surely excels in the poppier rock sound, I can't help but get a little more excited hearing the band crank it up and go full rock mode. "Winter Wars," for instance, is an energetic opener with driving guitars that is quick and to-the-point while leaving me wanting more. It's also grade-A satire and takes it to corporate America ("Oh it's hard being us / we're so tired of fighting with the unions, they are not humans / so many mouths left to deprive / corruption justified as fair in our eyes / and our hearts are as black as the night / you have no option but to just comply / it's on you that we'll capitalize"). "Empire On Fire" gets a little heavier to close out the EP. The song also features Matt Baird of the band Spoken, who really shines in the bridge, bringing his intense screams into the mix. Admittedly, it's almost a little out-of-place as the only screaming on the EP, but the six songs are diverse enough, and the song itself does a great job of leading up to the bridge, so it really works for me.
For those who have been following the band for at least the last couple of years, you're only really getting one new song here, as the other five have been released as sporadic singles since 2021 (hence the title). But the order of the tracks was arranged well, and the EP flows quite nicely from start to finish (not to mention both beginning and ending with two of the strongest tracks). I'm glad to see that Names Without Numbers is back, and I'm hoping that signing to a new label will lead to more new tunes in the near future. For now, you can't go wrong with Greatest Hits 2021 - 2023!
- Review date: 10/11/23, written by
Scott Fryberger
of Jesusfreakhideout.com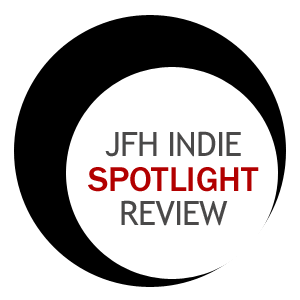 Record Label:
Indie Vision Music

Album length:
6 tracks

Street Date:
October 13, 2023

Buy It:
SmallStepRecords.com
Winter Wars (2:43)
You Do the Talking (4:08)
The Ghosts That Haunt These Halls (past) (3:34)
Florida (present) (3:28)
Everything Ends (future) (3:26)
Empire On Fire (feat. Matt Baird) (3:35)