MJ Birch
is an independent artist and musician from Adelaide, Australia. Birch has a wide taste in music and in turn makes music representing those tastes. Birch also puts musical integrity over just writing what sounds popular. His newest single, "Great is Your Name O God," has a slight alternative feel to it, and a band such as Lifehouse jumps to mind while listening. It's undeniably a worship song, but from the moody opening to the huge guitar solo, it really sounds nothing like what you'd expect from a modern worship tune. After its aforementioned intro, the song goes into a "You and Me" type Lifehouse sound, mostly pushed forward with an acoustic guitar. Birch sings, "
Great are Your promises; higher than anything. Faithful and true; in all that You do we will glorify You
" in the second half of the chorus as he lifts up God before moving into a section of "hallelujahs" to build the song further. This then gives way to the rather impressive two-minute guitar solo that fills most of the instrumental break. As great as the solo is, my personal favorite part of the song is the ending where the lyrics repeat with "
All of the praise; all of the glory is Yours
" and they rise and fall like a wave to finish the song. The track is nearly eight-and-a-half minutes long, but it feels much shorter while listening.
From the chord choices, to the melodies, to the song structure and the instrumentation, "Great is Your Name O God" is a win. On top of that, there are solid vocals and worshipful lyrics that give praise to the Lord. This doesn't follow the "normal" formula for today's worship music, but that is one of its biggest selling points. MJ Birch has released one of the most refreshing worship songs in recent memory. It's nice to see artists operating outside of the box today and trying to expand and go beyond what is expected. Fans of worship music and alternative music alike are recommended listeners for Birch's newest single.
- Review date: 5/5/22, written by
Michael Weaver
of Jesusfreakhideout.com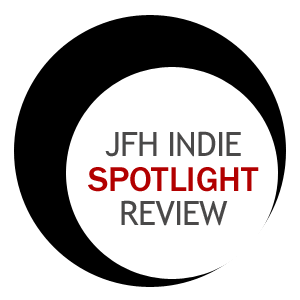 Record Label:
None

Album length:
1 track: 8 minutes, 23 seconds

Street Date:
April 4, 2022

Buy It:
Retailer Links
Great is Your Name O God (8:14)