As the music scene is growing and evolving at an exponential rate, new and creative ideas are a must if people are still hoping to make artful music a lucrative career. With that in mind, songwriter Tre Carn became the organizer of a new group known as
The Merry Shout
. The group consists of a collective group of artists who auditioned via the internet. The Merry Shout may be a group essentially made up of strangers, but with their new single
He Has Come
, you'd think they'd been an ensemble of friends for years.
"He Has Come" was released recently for listeners to have a worshipful track for the Christmas season, and it delivers on multiple fronts. Lyrically, the song reflects the kingship of Jesus and why He is worthy to be worshiped. As the vocalists declare the story of Jesus' birth, it leads to the simple yet beautiful refrain, "Hail Jesus, He has come to lead us." Its simplicity gives the track depth and makes the song both attractive and usable for local churches.
One of the most endearing things about this single is that it doesn't feel limited to just the Christmas season. Musically, it has a sound reminiscent of the beautiful Motown holiday hits, while at the same time matching contemporary throwback styles with a heavy pinch of gospel. Fans of Andra Day will find this song appealing as it takes her glorious sound and blends it with a worshipful tone.
While Christmas may have already come and gone for 2017, the next holiday season will be upon us before we know it, so worship leaders should plan now to find a spot for this beautiful song. If a motley crew of strangers can come together to put out a solid Christmas single, we should all look forward to what other great works the group can generate. Let's see what else The Merry Shout can give us to sing about.
- Review date: 1/16/18, written by
Ryan Barbee
of Jesusfreakhideout.com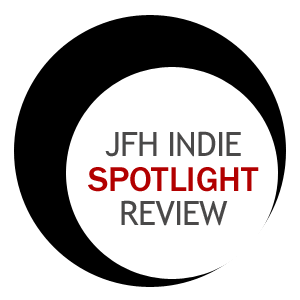 Record Label:
Mosaic Rain Records

Album length:
1 track: 3 minutes, 31 seconds

Street Date:
December 1, 2017

Buy It:
iTunes

Buy It:
AmazonMP3
Listen:
Spotify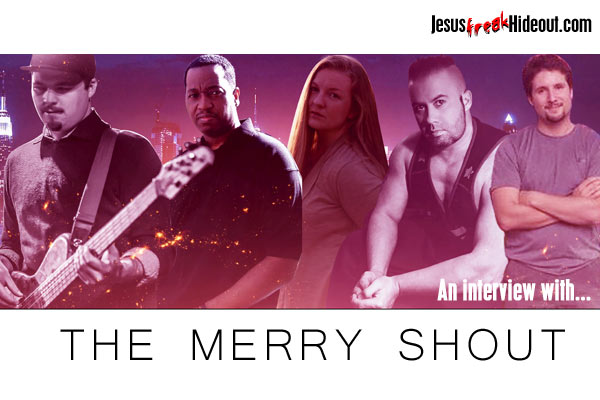 Jesus Freak Hideout (Ryan Barbee): While I was able to read about The Merry Shout's origins, can you share with our listeners what brought about the group coming together?
Tre Carn: Well, as you know, they're all session players. What's interesting is usually when you hire session players, they'll just lay down their parts and move on to the next client. However, when I asked each member to be a part of this song, they all expressed a desired interest to be involved on another level. You could feel there was something special early on in the demo process. We connected not only musically but spiritually, so it only made sense to channel that passion in one direction. To be honest, everything you hear from the conception of the song to the creation of the group is God's doing. I can only take credit for doing the work.
JFH (Ryan): How many people make up the group?
Tre: A total of 5 of us were involved in recording the record. Yours truly, Alex Scott, Paul Cecchetti, Mooch1 and lead vocalist Athena Dawn.
JFH (Ryan): Who and what are some of the musical influences behind "He Has Come"?
Tre: Since we all come from diverse musical backgrounds, as the primary songwriter, I wanted to include everyone's influence and create a musical gumbo of Gospel, Country, Soul and Southern Rock. You'd be surprised to know that the primary influence for this song was the 70's Soul, Gospel group The Staple Singers. Having a similar tone I asked our lead singer Athena to imagine she was the love child of Maple Staples and Bonnie Raitt :). Which meant a sprinkle of Gospel / R&B mixed with a little rock and country.

We also wanted the listener to feel like they were actually in their place of worship singing along. That's the reason you hear a solo background harmony come in and out on the verses. It reminds you of that parishioner in church who shouts out spontaneously while at the peak of catching the holy spirit. They're deep in prayer but at the same time trying their darnedest to stay on key with the choir (insert laughter)
JFH (Ryan): What's the future look like for The Merry Shout?
Tre: Hopefully we'll be recording a few more songs in the next few months. As far as any live engagements the level of success of the project will determine if we pursue that aspect of the equation. Most of the members still make the bulk of their income doing session work. Each also has their own solo project in the works. I personally as a songwriter, and follower of Christ will always continue to serve him through my music.
JFH (Ryan): What do you all hope to accomplish with your music?
Tre: To spread the word and teachings of The Lord as we know it to the misguided, the less fortunate, the faith seekers, the sinners, the believers and non believers. In the end we're all God's Children it's just some of us discover him through different mediums. Hopefully our words will enlighten those going down the darkened path and help them find their way to Jesus through song.
JFH (Ryan): What has God been teaching you lately?
Tre: That's a tough one because he teaches me so many things daily. However if I had to narrow it down I'd say 2 things. One, I've learned that if you take one step towards God he'll take 2 towards you. My mom used to preach that to me (no pun intended) all the time but It's only recently that I've begun to understand exactly what she meant. You have to take the initiative to truly enter into God's presence and believe he walks beside you before you understand his power and recognize his blessings. "Seek first the kingdom of God and His righteousness, then all of these other things will be added to you." - Matthew 6:33

Secondly, he's taught me that he'll withhold your blessings until you remove the negative energy which surrounds you. I guess that's his way of protecting you from yourself. If he blesses you prematurely with that new job or career you've always prayed for you'd most likely lose it if you're not spiritually prepared. Are you familiar with the saying, "God may not come when you want him but he's always on time"?. I've found out from experience how truthful that is. "God is holy and will commune only with those who are holy. He cannot abide where there is corruption, sin or self" - Nancy Missler (R.I.P)