Harbor & Home is a Minneapolis-based band that specializes in southern pop/rock. Forming in 2013, the band has released several albums and EPs of both original and live recordings. Now they're back in 2020 with their third official studio album, Hold On To Love.
After a short intro track, Harbor & Home wastes no time introducing the listener to their brand of southern pop rock. There are a lot of artists making this kind of music, much of it uninteresting and unmemorable, but H&H's melodies and songwriting make for an enjoyable ride. The band's sound ranges from boot-stompin' Americana to blues rock to country, and it rarely falls flat. Tracks like "Hold Me" and "Rock Bottom" are energetic and lots of fun, bringing to mind acts like The Lone Bellow. The title track is a really sweet country ballad with an addicting whistling melody, and the closing track, "Not Coming Over," is a heart-wrenching acoustic ballad. You can feel the pain in Kaleb Williams' voice as he passionately shouts "'Cause you're not coming over / I can't see you no more / so I'm locking all the doors."
Just before "Not Coming Over," we're treated to two of the most out-of-place-feeling, yet very enjoyable, tracks. "Lies" drops almost all of the southern and folk sounds, opting instead for a jaunty, piano-based tune. If this were the only song you heard from Hold On To Love, you wouldn't really have a good idea of what the album sounded like as a whole. The same can be said for the following track, "You Tear Me Apart." Borrowing from the new wave sounds of the '80s, "You Tear Me Apart" heavily reminds me of bands like Tears For Fears, incorporating some synth and keyboards, and making for one of my favorite songs on the album.
Hold On To Love is more than just the album's title, it's also the major theme. Again, "Lies" shows itself to be the major outlier of the album, as it deals more with combating thoughts of inadequacy and hopelessness. But love and relationships are covered nearly everywhere else. Not every song is a love song, as mentioned above in "Not Coming Over." And the songs about lost love and relationship troubles are emotional and feel authentic. But then there are the tracks like "Hold On To Love" that try to remind the listener about what's really important in life: "I don't need money / I'd go broke today just to be your man."
As far as music is concerned, 2020 has been a stand-out year, and Harbor & Home has been a surprise hit, having not heard of them before just a few months ago. Hold On To Love runs the gamut of emotions and provides a lot of quality music to go with them all. Fans of Nathaniel Rateliff and the Night Sweats, The Lone Bellow, and maybe even NEEDTOBREATHE may be interested in what Harbor & Home has to offer.
- Review date: 10/6/20, written by
Scott Fryberger
of Jesusfreakhideout.com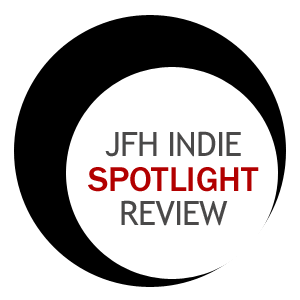 Record Label:
None

Album length:
12 tracks: 40 minutes, 19 seconds

Street Date:
October 2, 2020

Buy It:
iTunes
Intro (0:50)
Follow Me Home (3:21)
Hold Me (3:11)
Two Faces (2:34)
Hold on to Love (4:23)
Long Way Down (3:40)
Stand Up (3:31)
Rock Bottom (3:49)
In the Dark (4:21)
Lies (3:48)
You Tear Me Apart (3:48)
Not Coming Over (2:58)