At the beginning of 2010, Come&Live! indie rock group SONS released their debut EP under their former name Sons of God. The Genesis Prologue was a milestone for the band, after having a rocky life thus far, not certain of their future. Almost two years later, with several more complications, we've not gotten anything new from the band since those three songs. However, frontman Aaron Newberry has been working on solo material over the past year or so, and he recently released his first solo EP, which you can get through NoiseTrade.
Newberry's EP is called Homewrecker, and while it's somewhat comparable to SONS in sound, it's more mild. SONS has a nice indie rock edge, a la Manchester Orchestra, while Newberry is more indie folk than anything. The EP gets off to a terrific start with the acoustic "Built It Up." The guitarwork in the verses actually reminds me quite a bit of Sky Sailing. Newberry then incorporates some bits and pieces of electric guitar, some mild keys and a few well-placed hand claps in the chorus. It's a pretty upbeat track, which can't be said for the following song, "Save Face." The melodies bring to mind the SONS song "Caution," though it's clearly a lot tamer overall. Newberry calls out fakeness in the chorus, while remembering that we all struggle. "Crawlin' Through My Head" sports a pretty catchy sound that includes use of some female background vocals, some xylophone and some light percussion near the end of the song. We're even lead out by an electric guitar solo. Newberry is responsible for all the music you hear, which shows that he's a very talented musician. It makes one appreciate Homewrecker all the more.
One of my favorite tracks here is "Apology;" it's a pretty bare bones track, and it works well for the vibe of the song. The theme is pretty somber, and even kind of sad, with the potential to strike a few hearts' strings. The addition of Christie DuPree in the second verse is wonderful, as she's got beautiful voice that accentuates the song perfectly. "All Alone" is the final track; it may be the strongest track, with a load of catchiness, some more hand claps, and a banjo (a well-placed and well-played banjo almost always puts a smile on my face). "All Alone" is another terrific track that really shines brightly.
This EP was a bit of a surprise for me, but a pleasant surprise as I've been itching for some new SONS material. Homewrecker doesn't come off as a release that is merely meant to hold you over until the new SONS album (currently slated for a 2012 release), so be prepared to just hear Newberry's own take on music. Of course, there are the inevitable SONS-style leanings (especially since SONS was just Newberry at one point in time), but it's his own thing as well. Indie, folky and beautiful, Homewrecker is a highlight among independent releases of 2011. He's giving it away through NoiseTrade, so go give it a listen. I didn't regret it, and you shouldn't either.
- Review date: 12/11/11, written by
Scott Fryberger
for Jesusfreakhideout.com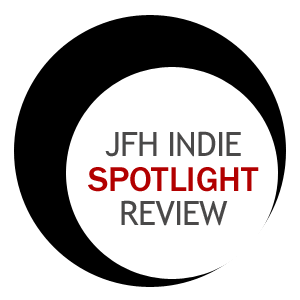 Record Label:
None

Album length:
5 tracks: 16 minutes, 23 seconds

Street Date:
November 29, 2011

Download It:
Noisetrade
Built It Up (3:30)
Save Face (2:53)
Crawlin' Through My Head (3:05)
Apology (3:16)
All Alone (3:42)