Certain genres are better at conveying certain emotions over others. When it comes to exploring emotional and mental distress of one sort or the other, screamo rock has a particular advantage. The angst apparent in the screams and growls is sometimes conveyed more poignantly than any poetry could do. Derek Cook, a.k.a.
Bad Naps
, enjoys using this particular brand of rock to share his thoughts, but specifically curbs it toward testimony on his most recent album,
I A M A W O L F
.
Musically, the album feels akin to Linkin Park in their hey-day. Cook does enough, however, to keep the mood varied and prevent the listener from feeling bored. Whether it's incorporating piano (like on the opener "Provenance"), throwing in some acoustic guitar here and there (like on "Scatterplots"), or mixing up tempo, this record twists and turns in interesting ways. Cook, who plays almost all of the instrumental parts, does a good job with each, though there's never a standout moment for any of the instruments, like a catchy riff or a well-timed drum fill. The music is raw and, while varied in its presentation, straightforward.
The meat of I A M A W O L F is in the lyrics and storyline running through the record. Whether it's Cook's personal testimony or a projection of modern day man wrestling with faith, this album takes the listener on a journey. Starting in abject hopelessness with "Provenance" and "Cataracts of Culture," the "main character" ponders God's existence and what that means in "Conversing the Cross." A crack in the atheistic armor starts to show in the title track and its follow-up, "Not the Hero," though he rouses his obstinacy in "Manifest Destiny." But, beginning with the short "And Yet," the fašade falls to pieces and faith is accepted.
If one ever wanted to convey a conversion experience that involves a lot of kicking and screaming, Bad Naps tells the definitive story with I A M A W O L F. The angst is so strong that the f-bomb is frequently dropped (on "Cataracts of Culture," "Manifest Destiny," and "Scatterplots") and even "d*mn" makes a couple appearances. One could argue that the cussing accentuates the emotions, while others would still say it's unnecessary. Regardless, it adds to the overall raw feeling promoted by the music. It's clear that Bad Naps is a creative force in the indie realm. This record is rough around the edges but shows promise in its grittiness. While the music could use a little more pizzazz (adding another musician or two could help), the lyrics and story make this an album that die-hard fans of screamo rock will want to check out.
- Review date: 2/17/22, written by
John Underdown
of Jesusfreakhideout.com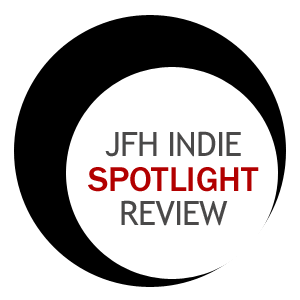 Record Label:
None

Album length:
12 tracks

Street Date:
March 24, 2023

Buy It:
Bandcamp
Provenance
Cataracts Of Culture **contains the "F" word
Conversing the Cross
Brothers (Until The Very End)
I A M A W O L F
Not The Hero
Manifest Destiny **contains the "F" word
And Yet
Constant Battle
Scatterplots **contains the "F" word
The Last Thing I Ever Said