Last year, the big musical surprise for me was a band from Redding, California called Gable Price and Friends. Combining the best of John Mark McMillan, Mike Mains and the Branches, and Switchfoot, Fractioned Heart spent a lot of time on my Spotify account and in my CD player. They followed it up earlier this year with a short EP of reimagined songs from the album, and now they're back with even more, and I'm a very happy music fan.
If I'm Being Honest... opens with the lead single, "50 MG," an energetic alt rock song that I almost never want to end. The old school guitar tones sound great, and David Funk absolutely kills it on the bass. Gable Price's signature, witty lyrics are as good as ever here, as he touches on our futile desires to be our own rulers ("Son of a gun, been biting the bullet / Yours is the Kingdom if You let me rule it … You're bushy-tailed and wide-eyed / in a bottle by my bedside / I've named You fifty milligrams, I hold You in the palm of my hand"). "I Need You" is an excellent follow-up that builds on the opener both lyrically and musically. It's an upbeat pop rock tune with an infectious groove, and lyrics that further explore what happens when we try to rule ourselves and find that the weight is far more burdensome than we anticipated. Pulling out a CS Lewis reference (which is hardly ever a bad idea), the song starts off rather bluntly, saying, "I broke my nails punching through a wall in the parsonage / the congregation can't see me crying / I've got a swollen eye from wrestling the demons every night / and Uncle Screwtape will be my last one." Ultimately, the song is a cry for closeness with God, and for help to stop moving the opposite direction.
"Someday (Regrow)" begins the slow-down for the final number; the tempo is still pretty upbeat, but the vibe of the song is quieter and less rock-driven. Price makes ample use of his lovely falsetto here, while the guitar and synth make quite the lovely couple. The song focuses on the idea of regeneration, though it's not as overtly spiritual as you might expect. Still, the concept of God making all things new is not lost on me when listening, especially as I get older and find a lot to relate to in these lyrics, longing for the day when He really will make all things new. These lyrics are especially comforting: "Scars fade / the deepest scars will close / every scrape and scab we used to have is proof that we regrow / someday." If I'm being honest, I do wish the following track would have closed on a similar uplifting note. But that being said, "If I'm Being Honest" does bring to mind the closer of Fractioned Heart, "Repentance," with not only its similar structure, but also Price's downright honest lyrics about his (and, by extension, our) inability to make it in life without Jesus -- that we can make it look like we have it together while feeling completely empty inside ("An angel on the surface, the poster child of purpose / feeling so worthless, feeling so worthless / despite my intuition, I'm malcontent with fission / feeling so worthless, feeling so worthless"). Though, again, it's not quite as blatantly Christcentric as it could have been, the context of the songs before it definitely aid in this song not feeling completely hopeless.
Despite the main focus of this review being on the lyrics (which mainly just comes down to my fascination with Price's songwriting prowess), If I'm Being Honest... is fantastic in all aspects. Gable Price and Friends have an innate ability to blend wonderful melodies with danceable rhythms and impressive alternative and indie pop music. This EP, even at less than twenty minutes in length, is easily one of my favorite releases of 2021, and is - along with Fractioned Heart - a collection of songs I'll keep returning to. Hopefully there's more to come soon (and maybe even another full-length in 2022)!
- Review date: 9/1/21, written by
Scott Fryberger
of Jesusfreakhideout.com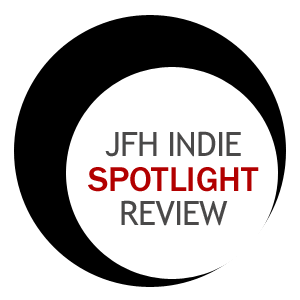 Record Label:
La Boixs wreckords

Album length:
4 tracks: 17 minutes, 19 seconds

Street Date:
August 20, 2021

Buy It:
Apple Music

Buy It:
AmazonMP3
50 MG (4:11)
I Need You (4:04)
Someday (Regrow) (3:47)
If I'm Being Honest… (5:15)