Wilder Adkins
is an award-winning songwriter and folk artist from Alabama. Adkins has already released several albums in his career, but his latest,
In This Pilgrim Way
, was recently released in July. The album is largely recordings of classic hymns given a new flavor. "In the Garden" is an excellent example of a properly redone hymn. It's not a hymn you often see done by modern artists, but it's handled wonderfully -- especially when you consider the beautiful vocal harmonies by McKenzie Lockhart included on the track. On top of the album favorite "In the Garden" are also excellent renditions of "Leaning on the Everlasting Arms," featuring outstanding guest spots by Justin Cross, Early James and McKenzie Lockhart, and "I'd Rather Have Jesus." Adkins' originals, "Forever Yours" and "Running For the Light," are also quite fantastic songs and "Instrumental" is a beautiful guitar and piano number to break the album in half.
Wilder Adkins is an extremely talented singer and musician. His sound is top-notch from the music to the vocals. The arrangements he's chosen for the hymns are lovely and his originals manage to fit perfectly into the mix right along with the classics that have been sung for so many years. The guest talent that Adkins recruited for the album -- especially McKenzie Lockhart -- is also worth commending. Just one listen through In This Pilgrim Way had me wanting to explore Adkins' back catalogue. There are plenty of great indie artists out there right now and Wilder Adkins is a shining example of this. Fans of Appalachian folk music or hymns must check this one out, but I'd highly recommend a listen by anyone who just simply appreciates good music.
- Review date: 8/23/19, written by
Michael Weaver
of Jesusfreakhideout.com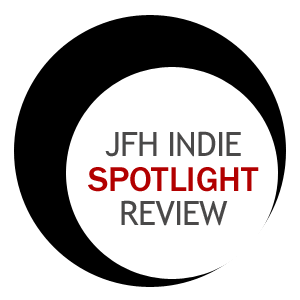 Record Label:
None

Album length:
9 tracks: 29 minutes, 17 seconds

Street Date:
July 26, 2019

Buy It:
iTunes

Buy It:
AmazonMP3
The Lord's Prayer (2:12)
Forever Yours (4:10)
Just as I Am (2:22)
In the Garden (feat. McKenzie Lockhart) (3:38)
Henrietta's Waltz (2:30)
Running for the Light (3:05)
I'd Rather Have Jesus (3:26)
Leaning on the Everlasting Arms (feat. Justin Cross & Early James and the Latest) (3:50)
Softly & Tenderly (feat. McKenzie Lockhart) (4:04)