The English poet, Chaucer, once opined that all good things must come to an end. While he couldn't possibly have imagined the longevity of his now-famous phrase, his insightful words are nevertheless just as true here at the front end of the 21st century as they were when he wrote them some six hundred years ago. No need to tell this to singer/songwriter
Josh Engler
who helped his bandmates in the San Antonio-based pop/rock outfit, Abandon, craft one of this decade's most lyrically and musically solid releases (2011's
Control
), before deciding to exit the band the following year to focus on family and church-related duties. While his former group has managed to eke out a single album since that time (2014's
Love Prevails
), Engler had yet to do so until now.
The long haitus finally over, Engler kicks off It's a Wonderful Life in top form with the short, atmospheric intro, "Honesty;" a slow, silky-smooth piece that veritably drips with laid back cool. "New Start" continues the winning vibe with a cool, funk-filled number that accentuates the dance portion of the dance-meets-pop textures that propelled Control to its rightfully lofty position. As it turns out, these first two cuts work as a sort of microcosm of the EP as a whole, which, for the most part, fills in the remainder of its run time with roughly equal portions of the soft, ethereal tones of songs like "Fix Ourselves" and the breezy, rhythm-heavy groove of the best-of-album title track.
While many a reviewer has lamented over the shorter run time of the average extended-play release, the already-brief Life, ironically enough, would have benefitted from a bit of further judicious trimming. The effortless, care-free charm of "Philosophy," though engaging to a point, isn't sufficient to mask its underlying repetitiveness. The copious vocal and instrumental pitch dives inserted at the back end of "New Start" inevitably begin to grate after a point. Lines like "Heaven knows we've been through some hell" (from "The Rest of Our Lives") will likely strike more than a few listeners as either questionable or gratuitous. And the whined, off-kilter vocal effects of "Ode" seem destined to relegate the half-minute cut to single-play status for some of the staunchest members of the existing fan base.
Of course, Engler certainly deserves credit for his willingness to venture out beyond the safe confines of his Abandon-based work and try something different. And, as mentioned above, with one or two compositions excised from the running order, the remaining tracks truncated to a more manageable length and the lion's share of the sonic effects reined in, the project would have been one of the more solid dance-based efforts to hit the virtual shelves in recent months. While Engler's first foray into the solo arena falls well short of that lofty goal, the flawed, but encouraging, EP features just enough top-drawer material to convince most of those who hear it that something truly impressive lies just around the corner.
- Review date: 3/22/19, written by
Bert Gangl
of Jesusfreakhideout.com
JFH Staff's Second Opinion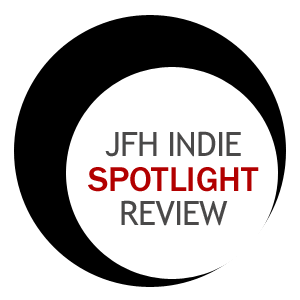 Josh Engler
's new solo project,
It's A Wonderful Life
, is the first we are hearing from the artist since the phenomenal pop/rock album
Control
was released in 2011 with his former band, Abandon. Recorded quietly and then funded with a small but successful Kickstarter campaign,
It's A Wonderful Life
showcases a new sound for Engler, moving away from his pop/rock roots into electronic pop. It's a trendy seven-track EP that is fun, beautifully produced, and has lyrical depth. While there are straightforward messages about new beginnings and loving others, there is a complexity in the songwriting that only comes from carefully distilling deep thoughts into accessible verbiage. Musically, the first half of the EP is filled with strong beats and catchy melodies with "New Start," "The Rest of Our Lives," and "It's A Wonderful Life" before transitioning into a more contemplative tone in the second half with "Philosophy" and "Fix Ourselves." There are weird vocal effects throughout that tie the whole project together, but are a little overdone in the outros of "Fix Ourselves" and "New Start," as well as the interludes "[Honesty]" and "[Ode]." Even so, it is an interesting contrast to Engler's clearly executed diction and heartfelt delivery. While
It's A Wonderful Life
might not be what fans of his work in Abandon will expect (stylistically, but also less overtly centered on Jesus), it feels honest to where Engler is right now and is an exciting new chapter in his musical career. - Review date: 3/24/19, written by
Christopher Smith
of Jesusfreakhideout.com

Record Label:
None

Album length:
7 tracks: 25 minutes, 18 seconds

Street Date:
January 28, 2019

Buy It:
iTunes

Buy It:
Bandcamp
[Honesty] (1:02)
New Start (5:14)
The Rest of Our Lives (4:07)
It's a Wonderful Life (3:04)
[Ode] (0:37)
Philosophy (4:08)
Fix Ourselves (7:08)