If early-era Relient K, Anberlin, and Mae had a kid, raised it up to listen to the 2000s punk scene, and released them into the world to make music, it would sound a little like the debut album from pop/punk duo Charming to the Last. Made up of fast friends since the 6th grade Ben Bourque and Alex Arthurs, these music-loving Canadians have completed a life-long goal to make a full-length album together. It's the Little Things is a melodious, horizontal, relationship-focused, set of eleven original songs. The topics covered run the gamut from fatherhood, to falling in love, marriage, and to mental health among the variety of themes explored. Across the board, this is a fun, catchy, well-played and executed diverse album.
The first four tracks establish a firm punk musical base, with "Take the Shot" and "Carefree" being the strongest songs, both sounding like their influences down to the similar vocal phrasings of fellow Canadian Matt Theissen. Similarly, "Carefree" has a driving indie/punk edge on which I could hear a certain Stephen Christian adding his pristine vocals. While this could be seen as a knock, I don't mean it as one, as they execute more of a homage than a direct rip-off, toeing a difficult line with care. "Take the Shot" displays some of the finer lyrics of encouragement on the album and is certainly worthy of closer examination.
Utilizing a three/four-time signature to great effect, the ode to a love/wife "These Moments" breaks up the fast-paced tunes nicely. Breaking down with a piano and strings section makes for a nice waltz-like love song. Taking on an unnamed enemy, "Fade" is another highlight featuring lyrics like, "Well I don't want to feel you anymore/Yeah you don't have a home here anymore." The chorus further dismisses the unwanted and espouses of the beauty of the vital Christian community. Other notable songs include the hooky "Orion," the Mae-inspired "Courting Disaster," and album closer "All I Have." One half of the band, Alex Arthurs, handles production and is to be commended for the well-done and gleamingly clean sonics. I'm not certain he is a professional in the craft, but it certainly sounds like it as he nimbly avoids common DIY pitfalls. Nothing present sounds sloppy or put together in a hurried fashion, which is a testament to his attention to detail.
If there is to be any small constructive criticism outside of a close resemblance to their musical heroes, it would be for the lyrics to reach further beyond a few well-worn clichés. This, however, is a small point with many authentic and effective lyrics present with "Take the Shot," "Fade," "Courting Disaster," and "All I Have" shining brightest. With very little filler, this long-desired dream project for Charmed to the Last has many great things going for it. Fans of the aforementioned bands, eclectic stylings, and indie pop/punk should "take the shot" on giving this a listen; there's a high possibility they'll find a few new favorite tracks. It's the Little Things is a nice pop/punk throwback likely to make fans (and dads) of the genre and 2000s era music smile broadly, and turn up the tunes loudly.
- Review date: 6/10/20, written by
Josh Balogh
of Jesusfreakhideout.com
JFH Staff's Second Opinion
Canadian two-piece "dad punk" band
Charming to the Last
has just released their debut album.
It's the Little Things
blends indie rock, alternative, and pop/punk into a nice little package. Ben Bourque (vocals and guitar) and Alex Arthurs (guitar and piano) put their love for these genres of music on display as you can easily hear influences of bands like Anberlin, Relient K, Jimmy Eat World and the like. While nothing necessarily screams "punk rock" on the album, you can certainly hear the inspiration.
It's the Little Things
is super slick sounding for a self-produced debut album; one could easily believe this was handled by a studio. Everything here is really enjoyable for fans of the genre(s). The upbeat "Take the Shot" and "Carefree" are perfect for fans of Anberlin or Acceptance and "Burn Bright" and "Fade" bring a Jimmy Eat World vibe to the mix. My personal favorite track is "Orion." The slow beginning gives way to bigger guitars in the chorus and makes for a great listen. Whether it's really great music, or just the nostalgia factor, Charming to the Last have really struck a chord. This is a fun record that should provide a lot of enjoyment to many listeners. I would highly recommend giving this one some of your time. - Review date: 6/26/20, written by
Michael Weaver
of Jesusfreakhideout.com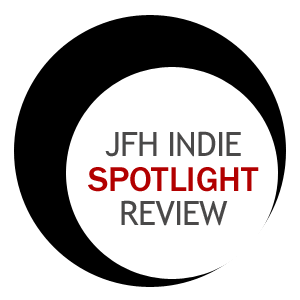 Record Label:
None

Album length:
11 tracks: 42 minutes, 10 seconds

Street Date:
June 8, 2020

Buy It:
iTunes

Buy It:
AmazonMP3
Intro (1:33)
Take the Shot (3:28)
Carefree (3:40)
Burn Bright (3:45)
These Moments (4:07)
Fade (4:35)
Orion (4:12)
It's the Little Things (3:28)
Courting Disaster (4:13)
Run (3:45)
All I Have (5:24)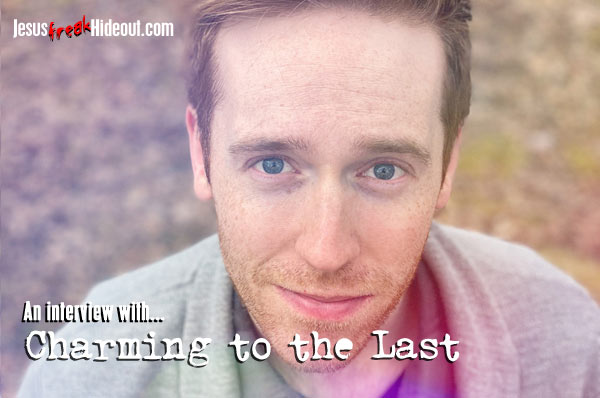 Jesus freak Hideout (Josh Balogh): For those unfamiliar…when and how did Charming to the Last become an official entity?
Ben Bourque: Charming to the Last was born out of a discussion about New Year's resolutions in January 2019. Alex and I jokingly asked each other if we had any resolutions and Alex said his was to record an EP. We had tinkered with demos and other recordings over the years but have always wanted to create something substantial together. I jumped on that and said if I can help in any way, to let me know. He said, "well obviously I'm not going to sing," and the band was born! Things snowballed from there as we picked up the equipment that allowed us to collaborate and record together with over 1,000 kilometers between us (or about 600 miles for those south of the border). The name itself was lifted from Star Wars.
JFH (Josh): You two have been friends for a long time, to what do you attribute the longevity?
Ben: We were both raised in military families, so we typically kept friendships within a 4-year cycle. You'd move, make new friends, build those relationships for a few years and then move again. That being said, Alex is the only friend I've remained in contact with from my childhood. I would attribute that connection to similar interests, outlooks, and most importantly, humor. I rarely ever come close to laughing as hard as I do when Alex and I are together.
JFH (Josh): What has been the hardest and most rewarding part of being a band/musician?
Ben: The hardest part has been putting myself out there. It's a tough spot when you want to share your music and have it heard, but also want to mostly keep to yourself and off social media. So, learning what works, what doesn't, and what I feel is worthwhile to sink my energy into has been challenging. The most rewarding is simply having a completed product I feel proud of and don't cringe when I hear, haha. Hearing positive feedback and having people come back to buy more CDs to give to others has been rewarding as well.
JFH (Josh): Some of your musical influences are woven throughout your music, but if you had to pick five bands and five albums that have been the biggest informers of your style, who and what would they be?
Ben: 1) Mae - The Everglow
2) Relient K - Mmhmm
3) Jimmy Eat World - Chase This Light
4) Sherwood - A Different Light
5) Deas Vail - Birds & Cages
JFH (Josh): What books or authors have had the biggest impact on your spiritual development?
Ben: I was always a fan of the supernatural thriller sub-genre and grew up reading Frank Peretti and Ted Dekker. I'm not sure exactly what drew me to them, but I found that I grew spiritually when I felt like things we would consider "other-worldly" were given a tangible presence. It was like so many aspects of the spiritual were so far beyond understanding that it was grounding when it was dealt with on a personal level. For myself, I find it easy to get caught up in the theology and lingering questions, but I consistently work to strip it all down to the basics (see: the song "All I Have").
JFH (Josh): If you were to give a word or two of advice to young dads listening, what would you tell them about fatherhood?
Ben: It's hard. When things are going well, it's hard. When complications arise, it's even harder. I honestly wish that had been communicated properly before I had kids. When you're constantly told that it's so rewarding and the best thing that will ever happen to you (even though that's true!), it makes the difficulty of parenting seem unique to you and your situation. The sooner you can fully understand that concept and learn that your world really does change completely when you have kids, the sooner you can learn to love how things look for you now and embrace the challenge. Parenting really is incredible and I sincerely wouldn't change a thing, but it's hard.
JFH (Josh): What's your favorite song from the album, and why?
Ben: It has changed quite a few times, but my current favorite song is Run. At times it feels like a minor song on the album, but it's currently my favorite lyrically. In my writing, I've always been so concerned about how my songs will be perceived, so I wrote this song to myself. Despite the bouncy verses and vocal layers, it's deeply personal.
JFH (Josh): Where in Scripture do you find yourself drawn back to most often?
Ben: Just like with the books I read, I find myself drawn to scripture I find spiritually "grounding." For me, it's Paul's letters. Being able to place those letters in history and see the clear intent behind them is fascinating to me. I have the luxury of working with someone who has a deep understanding of the scriptures and their place in history and I always enjoy hearing how those words fit into the culture at the time and are still as relevant today.
JFH (Josh): COVID-19 aside, are there any plans for touring the album either locally or otherwise?
Ben: Not currently. We've been tossing ideas back and forth about live streaming and acoustic sets, but with our full-time jobs and families, our window of free time is limited. We will definitely update our page and send out news blasts if that ever changes!
JFH (Josh): Is there anything else you would want our JFH listeners to know about you, the band, or the album?
Ben: Just that we're not stopping with this album! We're continuing to upgrade our equipment in an effort to chase the sound we're looking for. You can expect our next album to be a bit more experimental structurally, but we will continue updating our pages, so follow us around! We appreciate each and every interaction with you online.