If you haven't heard ApologetiX yet, you need to. ApologetiX, "that Christian parody band," is the Weird Al Yankovic of Christian music. They keep the music of popular secular songs and rewrite the lyrics to convey Christian messages. While their earlier albums were somewhat lacking in the production quality department, their last two albums have been especially excellent. Keep the Change is a perfect demonstration of how far this band has come. The music is in many cases almost indiscernible from the originals, and the lyrics continue to be full of substance while staying humorous. This album also shows the versatility of singer/songwriter J. Jackson's voice. He can rock, he can rap, he can go high, he can go low, all while sounding like the original singer – truly gifted.
While there is hardly a poorly-done song on the album, some aren't quite as good as others. For example, I thought "Christmasnite" ("Kryptonite" – Three Doors Down) didn't quite do the original justice. That's not to say it's not good, it just doesn't quite sound like "Kryptonite." Same goes for "Mama Told Me (What's to Come)" ("Mama Told Me (Not to Come)" – Three Dog Night). But these are the exceptions to the rule.
"Bethlehemian Rhapsody" ("Bohemian Rhapsody" – Queen) sounds great and has awesome lyrics. Actually, ApologetiX did this song on one of their first albums, but decided to redo it now that they're so much more experienced (lyrically and sonically). The result is well worth it. "Stay in the Light" ("Stayin' Alive" – Bee Gees) doesn't quite capture the sound of the original, but is still a great song. "The Real Sin Savior" ("The Real Slim Shady" – Eminem) is probably the most impressive song on the album. It really shows J. Jackson's incredible singing skill as he is able to rap like Eminem in addition to rock like everyone else (and twang, and doo-wop, etc.). The rap beats and synthesizing, the redeemed lyrics, and the performance – they're all awesome. "Babylona" ("My Sharona" – the Knack) is a fun remake of an already funky-sounding song. "Daniel" ("Daniel" – Elton John) shows Jackson's ability to do slower, more melodic songs. The vocals in "All the Stalls Stink" ("All the Small Things" – Blink 182) are [thankfully] not quite as high as in the original, but the lyrics are hilarious (it's about Noah's Ark). "Manger" ("Angel" – Shaggy) ranks with "The Real Sin Savior" as one of the best songs on the album. It's a funny and great-sounding remake.
The album concludes with four hard-rocking songs (by Led Zeppelin, Limp Bizkit, AC/DC, and Papa Roach), all very skillfully played and written. Keep the Change is, in my opinion, ApologetiX's best album to date. With a great-sounding selection of songs (almost all of them recreated with impressive accuracy) and meaningful, yet funny, lyrics, this is the album to buy if you want to get acquainted with ApologetiX. I highly recommend it.
- Review date: 4/5/03, written by Brian Frantz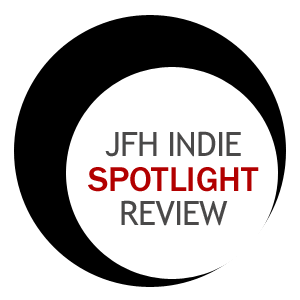 Record Label:
None

Album length:
19 tracks

Street Date:
September 16, 2001

Buy It:
AmazonMP3
Story of a Squirrel ("Absolutely (Story of a Girl)" by Nine Days)
Monkey Scheme ("Monkees Theme" by the Monkees)
Christmasnite ("Kryptonite" by Three Doors Down)
Bethlehemian Rhapsody ("Bohemian Rhapsody" by Queen)
Stay in the Light ("Stayin' Alive " by the Bee Gees)
Old Time Romans Road ("Old Time Rock and Roll" by Bob Seger)
The Real Sin Savior ("The Real Slim Shady" by Eminem)
Babylona ("My Sharona" by the Knack)
Daniel ("Daniel" by Elton John)
All the Stalls Stink ("All the Small Things" by Blink 182)
Cheap Birds ("Free Bird" by Lynyrd Skynyrd)
Mama Told Me What's to Come ("Mama Told Me Not to Come" by Three Dog Night)
Manger ("Angel" by Shaggy)
Be Bold Jeremiah ("Jet Airliner" by the Steve Miller Band)
The Ballad of Jesus and Yahweh ("The Ballad of John and Yoko" by the Beatles)
Rock and Roots ("Rock and Roll" by Led Zeppelin)
Simp Liztik ("Nookie" by Limp Bizkit)
You Booked Me All Along ("You Shook Me All Night Long" by AC/DC)
Life Restored ("Last Resort" by Papa Roach)