Kezia Harley is a singer-songwriter hailing from New Jersey and has debuted her new single, "Letting Go". The track tackles the lies and guilt Satan often throws at believers in order to be a stumbling block for them. But Harley aims to take down that tactic with truth. As she sings in the chorus, "So lift your head from your heart/Let love lead you through the dark." The song begins quietly at first, with Harley singing low over a moody pop soundtrack. As it continues, Harley raises her voice until finally in the bridge she belts out, "I'm letting go/Finally walking free." The music develops with her vocals so that it turns into a fuller sounding pop rock anthem.
The structure of the track is also unique. Instead of a verse-chorus-verse-chorus-bridge setup, Harley only goes through the chorus all the way once. As such, the song moves at a brisk pace and is catchy enough to urge another listen. While the music is solid, Harley's vocals carry the song. She shows off her full range through the track with the bridge being the most bombastic and stirring part. As indie artists go, Kezia Harley is one to watch. "Letting Go" is a great debut and will make the listener eager to hear more from her in the near future.
- Review date: 5/25/21, written by
John Underdown
of Jesusfreakhideout.com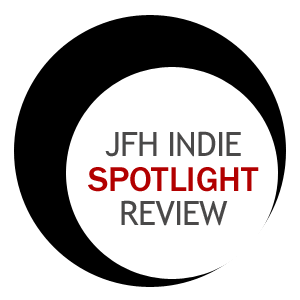 Record Label:
None

Album length:
1 track: 3 minutes, 3 seconds

Street Date:
May 7, 2021

Buy It:
iTunes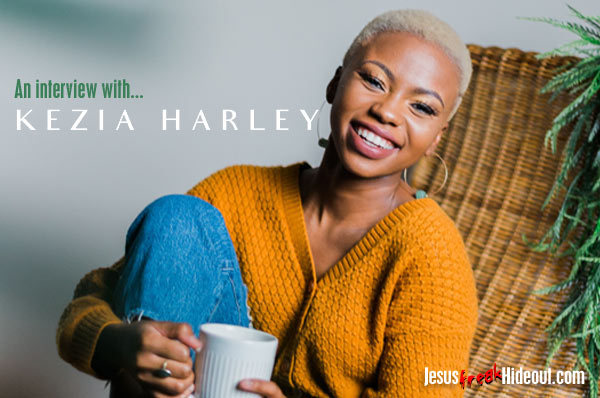 Jesus freak Hideout (John Underdown): For those unfamiliar with you, what's your story in how you got into music?
Kezia Harley: As a little girl, I remember going to my grandfather's church and watching my mom play keyboard and sing her heart out. She had such a beautiful way of both worshiping the Lord, and also connecting with us as congregants. I also grew up with such rich music/musicians in my family as well. My grandfather was in a boys group down in the south, my aunts and uncles always had a song on their tongue, and my house was filled with all different kinds of music. You'd find anything from gospel music to jazz to funk. But I can honestly say that the reason I got into music had nothing to do with me, but had everything to do with God's plan for my life. I fell in LOVE with worship after watching my mom and seeing the power of worship. I knew that I wanted to serve God and connect people to Him in that way at a very young age. So I picked up a guitar, taught myself to play (thanks to the guitar store books) and found myself putting out a single as of recently.
JFH (John): Where did the single "Letting Go" come from and why did you choose it as your debut?
Kezia: I was going through a really hard time when it came to my having experienced being rejected and abandoned by my father. I had no idea that a lot of my inner thoughts and struggles, perceptions and actions stemmed from the lack of having my father around during my childhood. As one could imagine, I started to believe lies that I would ALWAYS be rejected by any and everyone. I then started to become bound by more lies that no one wanted to hear what I had to say, I'd never amount to anything, I'd always be broken, etc. It was torturous to say the least. I legit felt crazy with all these thoughts following me throughout my life. BUT thank GOD that I soon discovered that those were lies from the enemy himself. That everything was not what it seemed. While I certainly experienced being rejected by my earthly father, I had a reality that spoke a better wod! I was adopted and accepted by my heavenly Father! And I could let go of those lies and walk in freedom!

I chose "Letting Go" as my debut because of two reasons: 1. I realized we ALL have things we need to let go of. Those things that try to keep us in prison. It wasn't just my story but it was more relatable than I thought. 2. I wanted to let go myself! So releasing this single was more of a chance for me to walk out of my own prison! I had to let go of fear and run knowing who I am - FREE!
JFH (John): I found the lyrical structure of the track interesting, as it's not a conventional arrangement. What drew you to write it that way?
Kezia: One of the things I've come to understand in my walk with Jesus is that nothing is conventional. And as I think about it now, I love how the structure of the song displayed that truth. We all have ups and downs as people, as Christians. So to have the song flow in how I ACTUALLY got to the place of breakthrough and freedom wasn't intentional, but just happened naturally. I struggled with the song for a while because I was tempted to have this "verse, pre-chorus, chorus" kind of format. It's so easy to stick to a formula that works. But I realized that this song didn't need that. It needed to reflect the reality of what I went through.
JFH (John): You can definitely feel the mood early on in this song. What kind of musical influences played into writing "Letting Go"?
Kezia: I wanted the listeners to be able to feel the music on their skin. The kind of music that made you hold your heart and look around to see if anyone else heard that. And because the lyrics are darker than a normal christian artist kind of song, I really desired something that could mirror it. The main musical influence behind this track is none other than Billie Eilish! While it is RARE that I listen to her music, I stumbled across one of her songs and I LOVED the fact that her music was felt more than heard. I can't take full credit, though. My friend and producer, Filipe Michael, did an INCREDIBLE job with not only listening to my story, but taking what I expressed and turning it into something so epic! He really captured the feel of a Billie Eilish track and made it our own. SO thankful!!!
JFH (John): When it comes to songwriting, do words come first or is it music?
Kezia: I am 100% melody driven! I hear so many melodies all the time. This is embarrassing, and don't gasp but, I currently have over *clears throat* 900 voice memos in my phone. I know what you're thinking, "GIRL YOU CRAZY". When it comes to music, I like to think this: words without a melody is a story shared with minimal impact. A melody heard without words is a song unknown. If I just say lyrics to a song, it's harder to possibly know what song it is. BUT if I sing it to you, you'll get it. While I used to hate the fact that melodies came to me much easier than lyrics, I am now so thankful God allows me to hear things unheard.
JFH (John): Do you have plans for a bigger project in the near future, whether EP or album?
Kezia: Oh, yes! I have an EP idea that is so special to my heart. My producer is in for it when he hears my idea for this particular project. As of now, I plan to release a couple of more singles. Being that each one has its own unique sound (Letting Go is one example), I wanted to have the freedom to express myself creatively before having to stick to one cohesive style for an EP or an album. It's really special to be able to share what the Lord gives me and how he gives it.
JFH (John): What's the best way people interested in your music can support you?
Kezia: Outside of prayer and following me on social media and spotify, one of the best ways would honestly be to keep streaming my music (with a cup of coffee by your side, of course)! I never really knew how important it is to buy, stream, and constantly listen to your favorite indie artists. Now that I am aware, no matter what I do, I make sure that I'm listening at full blast whenever I can. Another way to support would be to SHARE SHARE SHARE! From the barista at your favorite coffee shop to the man who washes your car, every listen helps so much.
JFH (John): Finally, for fun: If you were stranded on an island, would you rather have WALL-E the robot or Tom Hanks to keep you company until help arrived?
Kezia: Oh! Tommy Hanky (Tom Hanks) without a doubt! "We live or we die by the clock". Classic! Plus, I feel like he would be an incredible listener and I love to talk.