Born in America, but living in Canada, singer/songwriter
Joshua Leventhal
has been spending his time at Willow Park Church in Kelowna, British Columbia, where he is the church's Associate Director of Worship Arts. Naturally, this position led Leventhal toward a desire to write and record some songs of his own. A handful of original songs have come together and, just a few months ago, were released to anyone and everyone interested in listening.
Leventhal's LION | LAMB EP is a six-song collection of original songs that dabble in a variety of genres. Though the broad term "pop rock" seems to be a fitting label for the overall product, it's clear that Leventhal pulls from a wide range of influences. Most notably, Leventhal seems quite influenced by the sounds of the bands that were part of the now-defunct Mars Hill Music. A lot of this is found in the vocals, particularly in the way that he sounds quite a bit like Chad Gardner of Kings Kaleidoscope (though, occasionally, I hear some Phil Collins, as well). Similarities to Mars Hill are also apparent in the music sometimes, too. For instance, "Dwell" has a similar rhythm, beat and bassline as "Day By Day" by Citizens & Saints.
Now, in no way is any of that to say that Leventhal's music is just a knock-off of other artists or anything. Though soundalikes are almost inevitable these days, the LION | LAMB EP takes the influences and makes the most out of them, with terrific songs that I enjoy listening to on repeat. The opening acapella portion of "Washed" features a really catchy melody that pulls the listener in without much struggle. Interestingly, Leventhal opted to start the EP with a slower number; the track picks up with some gospel choir flavor, but the tempo remains pretty moderate. It's a bold decision, if you ask me. "Dwell" picks up the pace a little bit, but "Jealous" puts us right back into the quiet, reflective mood. As the song title suggests, the lyrics focus on the jealousy that Jesus has for our hearts, and how He continues to run after us, even when it's so easy to find ourselves wrapped up in other things ("We will not be mistress to another, You've claimed Your bride, You're a jealous lover").
"Eternity" follows, a song that echoes our spirits' desires to see our Savior face-to-face. The song starts out on the slower end, but starts to build up and crescendo near the end of the track. "Steadfast" brings the pace back down significantly, with a low-BPM, electronic drumbeat, gentle piano, and some quietly-strummed guitar in the chorus. A solid worship song, "Steadfast" really reminds me of more recent Hillsong United, even maybe to a fault, as some of the lyrics seem to be borrowed (and re-written) from United's vastly overrated song "Oceans;" water metaphors abound in this song. However, it's a relatively easy thing to look past, and the song can be very powerful if you simply sing it to the Lord. The title track is perhaps my favorite of the bunch, with its hopeful message, fun melody, and catchy music. The chorus is an encouragement to believers struggling with any number of things ("When we see Him, we shall be made like Him, as we see the end of death and dying"), which is sweetened by the second verse of the song ("Lift up your eyes, child, the lion lamb is coming, He's gonna make it right, child, His justice is coming").
The LION | LAMB EP is the first entry in Joshua Leventhal's discography, but his time spent as a musician and a worship leader, accompanied by some terrific production and mastering, has made it sound like he's released multiple albums and worked off some of the issues that are sometimes associated with debut albums. This is a worthy EP to add to your collection if you're wanting some well-written worship tunes and/or you're a fan of any of the other artists mentioned above.
(Note: you can download the single "Dwell" for free by clicking here)
- Review date: 8/27/17, written by
Scott Fryberger
of Jesusfreakhideout.com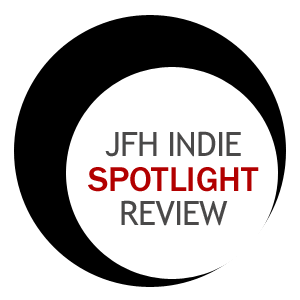 Record Label:
None

Album length:
6 tracks: 24 minutes, 35 seconds

Street Date:
June 6, 2017

Buy It:
iTunes

Buy It:
AmazonMP3
Washed (3:22)
Dwell (3:23)
Jealous (3:51)
Eternity (4:50)
Steadfast (5:12)
Lion|Lamb (3:57)