Bria Jean
is a bilingual worship leader based in the Nashville area. She has worked with a slew of other worship artists and previously released a pair of EPs before pausing to focus on life as a mother. Now, Jean is back with a brand new live worship set in
Live at the Silo
. The EP contains four worship songs, two "spontaneous" worship tracks, one instrumental tune, and is capped off by a Spanish version of a song played earlier in the set.
Things get off to a lively start at the Silo with "Belonging," a perfect opener that welcomes any and all into the experience of worship. It is followed by the instrumental track "Ray's Jig," which is, actually, a jig and a rather catchy one at that. It feels like an odd choice for a second track (especially given what follows), but we'll circle back around to that. The brakes get slammed on from here with "Communion" leading the way. Where "Belonging" feels like a great opener for the modern church to use, this track is a good candidate for a church wanting special music during their time partaking of the Lord's Supper. In fact, most of these songs feel like they have a particular niche they could fill in a church service. "Beyond My Wildest Dreams" (which also gets the Spanish treatment) could be used for an invitation song, while "The Waiting Room" could provide balm to a hurting congregation. The spontaneous worship tracks ("Right Now" and "Come Move") feel natural enough and don't drag on too long for someone listening at home. It's these more repetitive tracks that effectively close out the EP, which, looking at the overall set list, feels like an odd choice.
It is the set list, ultimately, that is this offering's greatest flaw. The music is good, the songwriting is heartfelt and relatable, and Jean's vocals hit in a good range. Take any of these songs out of their context and you would have a good radio single or song for church. But arranged as they are they provide a confusing flow for a concert. "Belonging," as noted, is a natural opener, but following it up with a celebratory jig before cutting out most of the band for the softer "Communion" gives the listener whiplash. In fact, most of the tracks are on the softer, somber side and don't pick up much until "Come Move" gets into full swing. Throwing in a more upbeat song into the mix somewhere (like, say, a jig), would help pump more life into the set (and the listener).
This critique aside, Live at the Silo is a competent and firm statement that Bria Jean is a worship artist worth noting. Not only does she bring some much-needed diversity to the field, she does it in a way that is warm and compelling. Perhaps her set-sequencing needs work, but the songs themselves stand firmly on their own as encouraging and uplifting. Those looking for something slightly different from the worship industry should give Bria Jean a chance and keep an eye out for future releases.
- Review date: 11/12/22, written by
John Underdown
of Jesusfreakhideout.com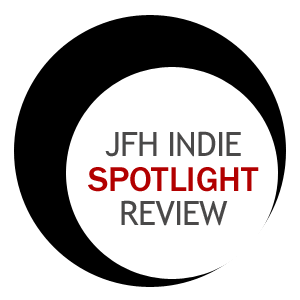 Record Label:
None

Album length:
8 tracks: 34 minutes

Street Date:
August 26, 2022

Buy It:
iTunes

Buy It:
BriaJeanMusic.com
(CD)
Belonging (Live) (3:50)
Ray's Jig (Live) (2:08)
Communion (feat. Tamar Chipp) [Live] (6:13)
Beyond My Wildest Dreams (Live) (4:19)
The Waiting Room (Live) (4:59)
Right Now (Spontaneous) [Live] (3:36)
Come Move (feat. Sarah Gerald) [Live] (4:33)
Más De Lo Que Yo Soñé (Extended Live Version) (4:50)