Music has to begin somewhere. Positive things such as the beauty of nature, love, and joyous moments of life can be excellent inspiration for life-changing music. However, for The Project's Martyrs Prayers, it is the death of believers who were unwavering in their faith that is not only the inspiration of this music project, but the complete theme.
Each track on Martyrs Prayers is based on a person within the Church's history, crossing denominational borders, uniting all believers. Musically, the album is all over the place, but deeply rooted in story-telling folk; truthfully, this smashup of genres increases the album's effectiveness. The opener, "Romero," truly sets the scene as the lyrics boldly state, "Let my blood be a seed of freedom. A bishop will die but the church, God's people, will survive." They are haunting words but are deeply convicting. "Ri" introduces a more bluesy rhythm and aggressive sound while quoting the words of martyr John Ri's journal as he wrote about keeping his hope amidst his struggle. An incredible highlight is the Bon Iver-esque "Clement." The acoustic guitar and deeply layered vocals are simply breathtaking.
A name that might stick out to many a listener is "Bonhoeffer," a martyr who is known for taking on the Nazi regime, even to the point of helping to plan an attempted assassination of Adolf Hitler. The track so honorably named after him is musically intense and really captures the heart of prayer that Dietrich Bonhoeffer was so known for; this is especially portrayed in the heartfelt cry, "Oh my God, help me to pray, in the dark of night. I cannot do this, I cannot face this alone. In my mind I am restless, but you give me all your peace."
There are some amazing stories to be heard in these songs, not to mention excellent musicianship. Lyrically, the album doesn't follow much structure but its point is solidified magnificently with its blatant narrative format. Honestly, the combination of convicting inspiration, talented musicianship and raw lyrics has created something beyond just another music project - this is something many people need to hear.
- Review date: 8/27/13, written by
Ryan Barbee
of Jesusfreakhideout.com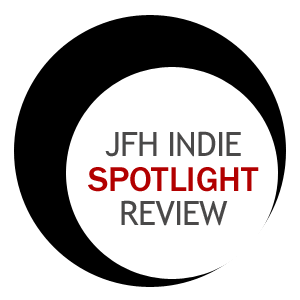 Record Label:
None

Album length:
12 tracks: 51 minutes, 40 seconds

Street Date:
October 26, 2012

Buy It:
Amazon.com
Romero (4:12)
Becket (3:17)
Ri (4:22)
Ignatius (2:44)
Sadoth (5:15)
Clement (3:17)
Quirinus (5:18)
Ravensbruck (3:02)
Bonhoeffer (4:33)
Carpus (7:18)
Romero (Spanish Version) (4:12)
Romero (Portuguese Version) (4:10)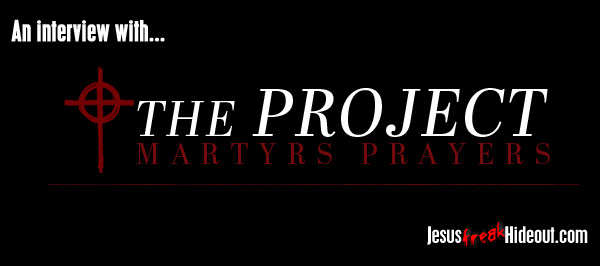 Jesus freak Hideout (Ryan Barbee): What's the story behind the band? How did The Project begin? Give us your origin story.
Duane W.H. Arnold: It really came about as an accident, right from the beginning. I originally put together the book, Prayers of the Martyrs, with no idea of publication. I had finished my PhD and wanted to keep up my language skills in terms of translation. My field of study is Church History and I needed material in a wide variety of languages - Greek, Latin, Coptic, etc. - and, because I had a full time job as a university chaplain, the pieces needed to be short and able to be translated into blank prose. I hit on the idea of the recorded prayers of martyrs. After several months, I had a whole file of these translations. My editor at Zondervan, Bob Hudson, rang one day to discuss an earlier book I had written and when he heard about the prayers, he asked if he could see them. The result was the book, which enjoyed a good bit of success and was later reissued in other editions, both here and in Europe, and then was translated into several other languages. Then, there was my friendship with Michael. We had not seen each other for over 20 years, back in the day when we used to write together and do music. When Michael and I reconnected I gave him a copy of Prayers of the Martyrs.
Michael Glen Bell: I took the book home and read it. The next time I visited Duane we were talking about my music, which I had pretty well put on the back shelf, apart from my work as a musician in a campus ministry. Duane encouraged me to start working on it again with the idea of maybe doing some recording. I knew this was a second chance, something unusual in life - especially for a musician! In one conversation, I said that what I really needed help with were lyrics that had some weight and meaning behind the words. As we were talking, somehow the martyrs book came up and we both suddenly realized that we had lyrics with real gravitas that we could adapt and use. I agreed to start working on the music and together we decided not do anything more until we had over thirty pieces written, from which we would choose the ten best songs. On my visits to Duane we would write together and in between we would send each other digital files. After about six months, we were there. We then started to make our selections to record.
JFH (Ryan): The album is truly inspiring and convicting, what made you all feel compelled to do an entire album about martyrs?
Duane: Well, the original meaning of the word "martyr" - martyria - is "witness." In the willingness to face death as a matter of faith or conscience, we become a witness to our faith and, in a real way, show forth the passion and death of Christ in our own life and death. If worship is the giving of ourselves to God in praise and thanksgiving, one could even say that the martyrs gave themselves to God in their deaths as a part of their life and worship.
Michael: For me, while the theology is vital, the stories of the individuals who uttered these prayers are just as important. For the most part, these were ordinary men and women who were placed in extraordinary circumstances and who then had to make real life and death decisions as a result. Sometimes they had to stand against the whole power of the state or prevailing religious opinion. When they made their stand, however, they did it with grace and love. For me, their example, their commitment, is both inspiring and humbling.
JFH (Ryan): Now you guys featured some major talent, how did they get involved with the album?
Duane: Well, first of all, most of the people are old friends. Back "in the day" people like Larry Norman, Phil and Randy would come and stay with us - sort of using us as a hub for the midwest. Kemper Crabb and Wayne Berry are incredible artists whom I knew from that time as well. With all of them, we explained the project and asked them to be a part of it all. I should say, many of these friends we had not seen in a good number of years, but they all came along to help. There are other artists whom we simply have admired through the years and wanted to have on the album. Pretty much every one we asked said "yes".
Michael: The logistics of getting people into the studio was often the most difficult part. These are wonderful, talented people. Some have full-time positions, others are touring or live a good distance away. People really made sacrifices to participate.
Duane: We actually have artists on the CD that span the "multiple generations" of CCM. Randy Stonehill and Phil Keaggy are certainly originators of the genre, while Kemper Crabb and Glenn Kaiser are in the second wave. Margaret Becker and Jennifer Knapp are in the third wave and Thom Daugherty of The Elms takes us into this last decade. While Wayne Berry wrote for some CCM artists, he is mainly known for his work with Jackson Browne and the people in Muscle Shoals. The McCrary Sisters, of course, are straight out gospel singers with deep family roots in that tradition. All that being said, I'm not sure that this album is CCM, at least as the genre is understood today. It may be closer to what CCM once was, that is, when it was counter-cultural, a bit renegade and had a radical edge. That vision no longer seems to be a part of most of the current CCM industry.
Michael: Yeah, a lot of what I hear in current CCM has a paper-thin theology. We dedicated this CD to Robert Webber and Larry Norman for a reason. Webber was a great theologian who wanted to see evangelicals to have a greater understanding of the historic Church in terms of theology and worship. Larry, with all his quirks, presented a new vision, both in terms of his music and his lyrical content. They were both pretty radical in their own ways. We think that they would like what we've tried to do on this CD.
JFH (Ryan): What track/story impacted you the most?
Duane: That's really like asking, "Which of your children do you love the most?" Actually, if I were pressed, I would have to say, "Carpus," with the reprise lead by Phil Keaggy. The song is a straightforward statement, and Phil's lead contains so much emotion, so much nuance ... it just makes you want to cry.
Michael: For me, it would have to be "Becket." Everything about it, the context, the lyric, the melody and the cello line, all bring me back to the conviction that there are things worth living for and, if required, worth one's very life.
JFH (Ryan): Who are some of your musical influences (for this album and in general)?
Duane: I'm fairly eclectic. Right now I'm liking Daft Punk and Bats for Lashes. For the album, it was really about trying to find sounds to match the lyrics. Sometimes it's hard to get beyond The Beatles, CSN&Y, Jackson Browne and that whole LA scene in its heyday.
Michael: Without a doubt, the late Michael Hedges, has been a major influence on me along with Neil Young. I would also have to say, however, that Randy Stonehill really influenced my playing. I used to roadie for Randy and watched his playing every night. He's a great songwriter, but he is a fabulous guitarist, something he's not credited with enough.
JFH (Ryan): What's the future hold for you guys as a band?
Duane: We've already written the material for another album based on the Easter Vigil service of the Orthodox Church and we have started recording the tracks. It's sort of like the Eagles, Poco and Keith Urban meet St. John Chrysostom! Another album, Songs for Survivors, is in the planning stages and will consist of individual songs.
Michael: We've been on the road a good bit supporting Martyrs Prayers in between recording and other work. We've put together two distinct presentations of the material. One is suited to a single evening concert, while the other is set up for retreats and conferences. It is a joy to share these songs live and I'm looking forward to the next time in the studio.
JFH (Ryan): What has God been teaching you about lately and how are you implementing it now?
Duane: More and more, I'm going back to the Church Fathers and the idea of "authenticity" in my faith journey. That is, simply to be the sort of person who takes both the joys and the demands of my Christian life seriously.
Michael: For me, it's to encounter Christ in the creative process - not to divide my life into categories like faith, music, work, friendship, etc., and then try to fit Christ into the category. I want to place Christ as the center of the whole of my life.