Independent hip hop rapper Paradox got an opportunity to get his name out there to a wider audience back in 2008, thanks to Syntax Records' Night Owls 4 compilation. Shortly after Night Owls 4, he dropped his sophomore album, Called To Mind, then teamed up with a few other emcees to release a group album under the name dropsci.GIANTS. Now, having teamed up with DJ Sean P (who has worked with dudes like Playdough and Manchild), Paradox is ready to release his third solo album, Mending, through the Phatmass record label.
Mending starts off with the standard hip hop intro track, where Paradox shines over the beats for one verse. The track goes into the meaning of the album's title, talking about how God is always in the business of putting us back together, and we're always mending. It jumps into a hot track called "Here Lies," which has a soulful hook that grabs you from the start. The beat is some of Sean P's best work, and Paradox seems to have not lost his touch. His flows are tight, and the spots from Relic and Griffin fit in extremely well. The talent continues through "Forecast," which features another guest spot, this time from Scribbling Idiot crewmember Wonder Brown. It's solid from start to finish, with smooth flows and authentic hip hop beats. "Go Outside" follows, where Paradox tears it up without the help of any other vocalists (this is only one of four tracks with just him rapping). In the hooks, instead of raps from Paradox, Sean P adds in some appropriate samples and throws in some fantastic cuts. He's a very skilled DJ, and deserves some props for the hook here. The end of the track is some spoken word that calls for honesty and humility before God. "He'll Come Back" has one of my favorite beats from Mending, with Paradox, MotionPlus and Freddie Bruno talking about the impending return of Jesus. A killer line comes from Freddie Bruno when he says "Like Denzel in the desert from The Book of Eli, see no man stops my mission for the text I live by." If you're interested in checking out the album to see if you'd like it, I'd recommend starting with "He'll Come Back." I'd also recommend the following track, "Blessed Broken Shared." It's a bit of a calmer song than what Mending has offered so far, but it's a nice smooth track. It's a great message that goes through the Christian life, which is living blessed, broken and shared. Throw in some spots from Sivion and sintax.the.terrific and it gets even better. An interesting aspect is how they share the mic on this song. Instead of the traditional format of each emcee taking one verse, all three emcees share all the verses; I really like what they did with it.
"I Don't Believe Them" has a tribal sort of beat and rhythm, with Paradox flowing pretty quickly over it. There's some spoken word from IZK, who I'm not really familiar with, but he sounds like a poet/preacher instead of an emcee. It's a decent track, though it may be the weakest one on the line up. "Last Time" has a more urban feel while Paradox tells a story about a guy who keeps giving in to his temptations and disappointing his friends and family (he quotes the guy's wife at the end of the track saying "Last time, you said that last time was the last time, why can't you be satisfied with all that you let pass by, why is it so difficult for you to simply act right, everytime you backslide I have to be the bad guy"). "Don't You Know" brings some more fire, with a solid beat that has a little bit of funk mixed in. JustMe from Scribbling Idiots and Ruslan from theBREAX kill their verses, just adding to the already high quality of this project. I love the humility displayed in "Not Worthy." Paradox says "No, not worthy to receive you, but gratefully salvation's not based solely on what we do," and later in the track says "And I shall be healed, but I know it won't be until He teaches me how to kneel, cause I failed to plant the seeds or even plow the field, yet He grants me amnesty revealing what my doubt concealed." His humility is an inspiration, and makes me want to chase after that myself. "Man VS Self" is killer, with vocals that at times sound like RedCloud, though he's not credited in the song at all. The beat almost sounds like something you might get from Dust, which makes Manchild's verse sound even better. The beat makes use of the piano a lot, with some light drums in the background. "Lift" takes the album out on a good note, with one of those sounds that really feels like a "final track." Paradox thanks the listener for listening and explains that the reason they make music is to lift up the listener.
The first listen of Mending may not grab you right away, but after a couple more listens, it turns out that Paradox and Sean P have made a good album. Mending may be one of the better underground hip hop albums to come out this year. If you liked his last album, Called To Mind, you may be impressed with the maturity and growth Paradox displays, and with the way he is able to adapt to other producers' sounds. Hit up AmazonMP3 (where you can get the whole album plus the instrumentals, minus the instrumental of "Last Time") or Phatmass.com to get yourself a copy of Mending, which is available now. You can also check out Sean P's Bandcamp page for more great production work.
- Review date: 8/10/11, written by
Scott Fryberger
of Jesusfreakhideout.com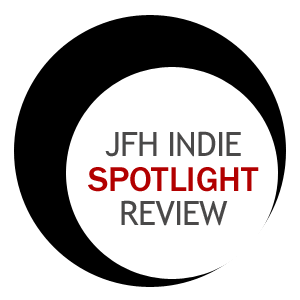 Record Label:
Phatmass Productions

Album length:
12 tracks: 41 minutes, 8 seconds

Street Date:
July 21, 2011

Buy It:
AmazonMP3
Paradox X DJ Sean P
Here Lies (ft. Relic & Griffin)
Forecast (ft. Wonder Brown)
Go Outside
He'll Come Back (ft. MotionPlus & Freddie Bruno)
Blessed Broken Shared (ft. Sivion & sintax.the.terrific)
I Don't Believe Them (ft. IZK)
Last Time
Don't You Know (ft. JustMe & Ruslan)
Not Worthy (ft. Gina Chavez)
Man VS Self (ft. Manchild)
Lift
Paradox X DJ Sean P (instrumental)
Here Lies [Phatmass Version] (instrumental)
Forecast (instrumental)
Go Outside (instrumental)
He'll Come Back (instrumental)
Blessed Broken Shared (instrumental)
I Don't Believe Them (instrumental)
Don't You Know (instrumental)
Not Worthy (instrumental)
Man VS Self (instrumental)
Lift (instrumental)