Last year, Ian Yates, a worship leader from the UK, released Deconstruction Vol.1, a seven-track EP riding a wave of rock 'n' roll angst. His return to the full-length format, Mystery, finds the singer-songwriter doing a full 180. Instead of edgy rock sounds, the music is more contemplative and atmospheric. Rather than lyrics that border on the political, Yates embraces his worship roots to the full. He also fills out the record to nearly an hour in length over 12 tracks. Where Deconstruction felt like Yates wrestling with how his faith interacted with a crazy world, Mystery is a humbling of oneself before God. Yates, it seems, is coming out of his wrestling and returning to the realization that God is still good, loving, and in control.
The majority of this album rests in the meditative side. Opener "Here's My Heart" sets the listener up for this mood with its mellow music and lyrics proclaiming devotion to God. This is followed with "Loved By You," which unveils more of the theme woven through the album. Its opening lyrics reveal "I have asked, 'Are You even there?'/I have cried, 'Do You even care?'/…Yet this I've known/That You are good/And I'm loved by You." This tension of faith and pain is the centerpiece of Mystery, weaving itself into every song. In fact, they connect so much that it's hard to highlight other tracks for their distinctive contributions. They mostly carry the same mood and message. In that sense, the album tends to run together in the mind after listening, but the experience itself is effective and evocative. Of note, though, is the hymn-like "At the Dawn," which could easily be sung in most churches, and the run of the final four tracks, ending with "Be Still," that give the listener a sense of catharsis.
While the mellow mood pervades this record, a couple tracks break that mold and add to the theme. "Forgiven" and the title track both revel in the gospel-reality that our sin is forgiven and we are united with Christ. "Mystery," in particular, is memorable with its Coldplay-esque rhyming and rhythm as the chorus states, "There's a mystery, a paradox/Hear the bells and ticking clocks/Divinity, humanity is Christ in all of us."
Plenty of Christian artists seem to be wrestling with their faith these days and openly singing about it on their records. There's a point where that's healthy and then there's a point where it reaches overkill. Ian Yates, however, strikes the fine balance of considering doubt but reaffirming his faith. It helps, perhaps, that he seems to be on the other side of pain's dark river and can view his trials with a holier wisdom. His expressions of struggle and belief in Mystery are helpful and therapeutic, even as most of the songs run together in the mind. Those looking for atmospheric yet encouraging worship will want to look into this Mystery.
- Review date: 5/20/20, written by
John Underdown
of Jesusfreakhideout.com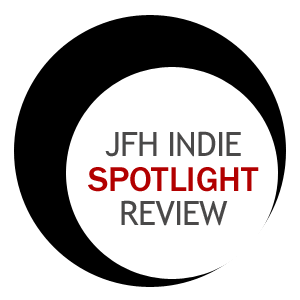 Record Label:
7 Core Music

Album length:
12 tracks: 56 minutes, 10 seconds

Street Date:
April 3, 2020

Buy It:
iTunes

Buy It:
AmazonMP3
Here's My Heart (3:48)
Loved by You (4:52)
Forgiven (3:26)
First Love (4:44)
Lead Me (4:17)
Mark Us with Your Love (5:42)
At the Dawn (5:32)
Mystery (3:42)
The Unknowing (4:36)
Only You (4:03)
Abide (6:24 )
Be Still (5:04)