I'm always thrilled when I run across a little-known local band that, even though being out of my typical wheelhouse musically, hooks me in. Admittedly, this indie snobbery sometimes leads people to try and ride that feeling of moral superiority of "I was here first" once said band starts gaining national recognition, but sometimes it motivates a person to share the music with everyone they can. I try and always be the latter individual (sometimes it's hard) and this is the case in point of what I hope to convey with this review of Columbus, Ohio based duo Jady.
I was introduced to the band last year on the local Christian college radio station RadioU through their single "1970" off of their debut album, The Haze. It was a fun alt-pop tune that immediately became a family favorite on long drives during the summer, and I was very excited when I ran across their new album a few weeks after it dropped. Entitled Napalm, I was immediately intrigued by the mysterious and almost spooky album art (as well as a collection of song titles like "Ghostman," "Skinwalker" etc). Upon first play through, I was immensely impressed at how mature this record sounds and feels without losing the fun factor. Where The Haze felt a little more formulaic in its album structure and thematic material, Napalm wastes little time in separating itself and firmly planting their flag in the ground. This isn't an album that is going to satisfy that itch a metalhead gets, nor does it beat you over the head and preach at you; instead, it offers a lot to think about.
Title track "Napalm" starts things off with a bass-driven number that sounds as menacing as it does danceable. With lines like, "Your conviction went to lay up on its death bed," as well as "I hope I'm not a waste watching darkness take this place. If you are the fire then cover me in napalm." You feel the urgency in the message that one has while searching for their purpose or calling in life. Another banger on the album is the dubiously titled "Dead Flowers" that continues the message of finding our calling and not wasting the time we've been given, "Tell me I'm doing this right I don't want to waste my life but I've got dead flowers up in my basement." "Envious" takes nods straight from the Scripture, and the apostle Paul, by wondering why people do things they know they shouldn't but don't do what they should. It's a stellar number that encompasses the growth and maturity of the band as it finds them focused on asking challenging questions in ways to make any indie music snob take pause and consider them seriously.
There is a lot of darkness on the album and the duo shine the brightest when they lean into it. Maybe it's because I'm writing this in October a few days before Halloween, or because the packaging and song titles, but when they are staring straight into the complexities and problems found in the human heart you find yourself nodding along not only because of its indie-pop polish, but also with the overall message of the entire album. The album attempts to offer a conclusion and life application in the form of its closer, "Backbone," "Without You I'm a stone cold liar my back bone, I couldn't live this life without You holding me." The only times I felt disengaged was when the album tried to find the middle ground between intimate and menacing. That, however, is a minor complaint as they do a really good job of making these moments few and far between.
I'm excited to see where the next few years will take Jady as they ride the wave of a sound that tries its best to walk the tight rope between sounding like Paper Route or Twenty One Pilots and trying to establish their own identity. The band does well at establishing this foundation with the maturity on Napalm, and setting themselves apart with their thoughtful lyrics that truly shine the light on dark spaces. The engaging soundscape and the stellar production all aid the drive behind the band to challenge us to find our calling and place admist the struggles of life and living in the light. They have truly put together an album that will be on my list of favorites of the year, and I hope that they begin to see the success that they deserve.
- Review date: 10/27/23, written by
Matt Baldwin
of Jesusfreakhideout.com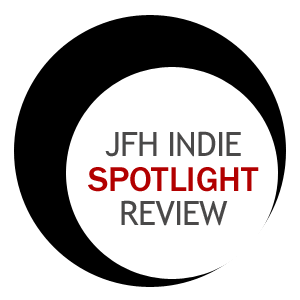 Record Label:
MBJ Records

Album length:
13 songs: 43 minutes 47 seconds

Street Date:
October 20, 2023

Buy It:
AmazonMP3
Napalm (3:40)
Wallow (3:30)
Ghostman (2:57)
Skinwalker (3:04)
Frostbite (3:30)
Dead Flowers (3:36)
Stunner (3:20)
My Stripes (2:30)
Envious (2:53)
Synthetic (3:24)
Ditty (3:59)
Secondhand Smoke (3:23)
Backbone (4:02)