Sam Hauge
is an independent artist making some exceptional pop-punk/easycore tunes. Hauge is a literal one-man-band playing drums, guitars, bass, keyboards, and handling all the vocal duties as well. His album,
Out of Isolation
, sounds like a polished band that's been performing for years. Fantastic songwriting, great musicianship, catchy riffs and melodies, and excellent production are all key factors to this album's success.
From the opening chord of "Can't Find a Way Out" to the closing line ("You still help me see how life will get better and the darkness it will not last forever.") of "My Home," the album never really misses. Channeling bands like New Found Glory (and even Sum-41's thrashy side), Hauge has put together an impressive collection of thirteen songs. Excellent guitar hooks like in "This Will Get Us Nowhere" can be found throughout, and thrash metal breakdowns like the one found in "Never Find Me" can't help but make you smile. Musically, the album just never misses. It's full of high-energy bangers, but also contains some slower, more poignant moments. The flow works so well, but just when you think you're running out of new sounds, Hauge hits you with a solo like the one in "Throw Me to the Wolves" and you're immediately sucked back in. I could honestly gush on and on about my favorite musical moments in each song, but I'll leave it at "it's VERY good."
Lyrically, the album is uplifting and very spiritually-minded. Even songs about relationships, like "Let This Go," take a very Christ-like approach to disagreement. In a world where we are inundated with the idea of having to be right, a song like this approaches things from a different world view. "Take Away My Fear" recognizes living with flaws, failures, and denial, but features Hauge calling out in prayer, "Oh My Savior, please take away my fear," in the chorus and really hits in the bridge with, "I've grown tired of the wretched mess I'm in. Save my broken soul; rewrite my story." Moments of realness and hope can be found throughout the entire album. Most importantly, the lyrics come across as sincere and real without sounding cliché and overdone. Honesty is a great way to describe every inch of this album.
Out of Isolation is a perfect snapshot of mid-2000's punk rock, but manages to feel new and fresh at the same time. It's a familiar sound that is so comforting, but Hauge manages to put a slightly new spin on it. You can clearly hear sections that will remind you of a particular band (NFG comes to mind most of all -- Sam even has a similar vocal style and melodies to Jordan Pundik), but it never feels like a rehash of someone else's work. "Make It Very Far" even brings shades of early Relient K to the table. It's really the best parts of the pop/punk and easycore scene of that time blended into one incredible album. I, for one, have been stoked over this mini pop/punk revival we've been experiencing in recent years. There has been a lot of good music coming out in this style, but Sam Hauge has just released a scene masterpiece in 2023. Out of Isolation brings joy on every level and I would be hard pressed to find any true negative critiques of this album. Do yourself a favor and check this one out immediately.
- Review date: 5/1/23, written by
Michael Weaver
of Jesusfreakhideout.com
JFH Staff's Second Opinion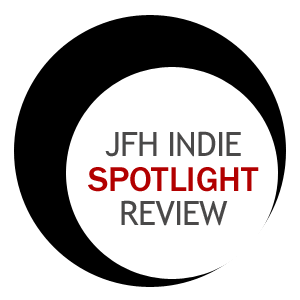 Every once in a great while, from the vast ocean of independent musicians in the world today, an artist will wash ashore and completely defy any and all expectations.
Sam Hauge
may be a solo artist with a sorta-CCM-looking album cover, but
Out of Isolation
is actually a phenomenal pop punk and easycore album that rivals the best the genre has to offer. "Can't Find A Way Out" comes out of the gate strong, combining Silverstein-esque rock verses with a lighter, melodic chorus that reminds me of the poppier side of Yellowcard or New Found Glory. Moving on to "Going In Circles," the Thousand Foot Krutch-ish hard rock sound of "Throw Me To The Wolves," and all the way through the penultimate track, "Mindless Fiction," every delicious guitar riff, every hooky melody, every instance of double bass is extremely well-written and impressive. The closing track, "My Home," still qualifies as pop punk, but is much heavier on the pop, with some synth and a little bit of electronic drums. It's a little out of left field, but it still fits the album well enough, and sends the listener home on a really great and hopeful note. I can't emphasize enough how pleased I am with this album. Most of the modern music that I love tends to come from artists I'm already well familiar with. For this newcomer to come out of nowhere and just absolutely smash it is unexpected and super exciting.
Out of Isolation
is likely one of the easiest recommendations I will make all year, and it will surely be in regular rotation for the foreseeable future. I can't wait to see where he goes from here! - Review date: 4/21/23, written by
Scott Fryberger
of Jesusfreakhideout.com

Record Label:
None

Album length:
13 tracks: 38 minutes, 28 seconds

Street Date:
March 21, 2023

Buy It:
HearNow" target=_blank>iTunes
Can't Find a Way Out (2:50)
Going in Circles (2:43)
Never Find Me (3:08)
This Will Get Us Nowhere (3:06)
Make It Very Far (2:33)
Throw Me to the Wolves (2:47)
Goodbye (3:10)
Under a Spell (2:25)
Let This Go (2:50)
I Know You'll Be Fine (2:50)
Take Away My Fear (3:11)
Mindless Fiction (2:44)
My Home (4:06)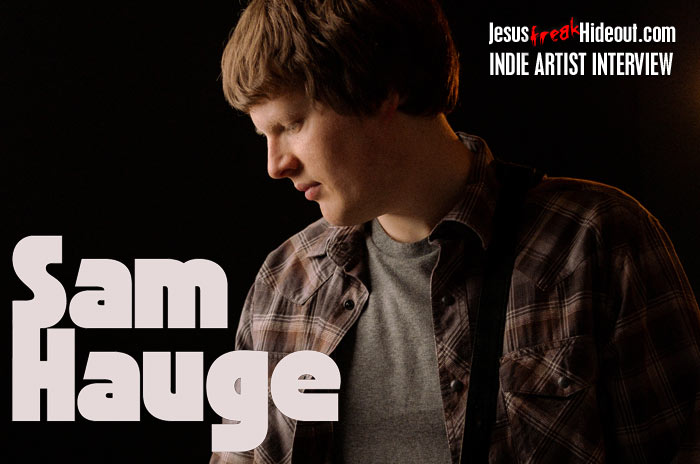 Jesus Freak Hideout (Michael Weaver): I personally get this New Found Glory meets Sum-41 vibe from much of the album. I think the NFG thing is pretty self-evident, but riffs like the breakdown in "Never Find Me" or the solo and guitar tone in "Under a Spell" (not to mention the talk/yell vocal section there) just scream Sum-41. How much are bands like these an influence on you musically?
Sam Hauge: Musically, they were definitely a huge influence! I've always loved both pop and metal equally, so I'm very inspired by bands that can do songs with metal riffs and guitar solos, and also have pop leaning vocal melodies and harmonies.
JFH (Michael): How long have you been working on the songs for this album? I hear an entire band's worth of writing here, but it's all you. It's an incredible accomplishment.
Sam: Thank you! Some of the songs were written as far back as 10 years ago, and some are more recent. The work I did on these specific songs was very scattered over the years, so it's hard to pinpoint exactly. But there is almost never a time when I'm not working on a song idea!
JFH (Michael): It's honestly VERY difficult for me to pick out a favorite song from this mix. I think the closest I could get is possibly picking "This Will Get Us Nowhere." I think it has all the quintessential elements of a great pop/punk or easycore song. Could you talk about the writing process for this one specifically?
Sam: The lyrics come from a desire to not fight over meaningless things. In my experience, a lot of relational conflict is mostly due to selfishness. So it's about wanting to break that pattern. Musically, this song fully embraces the pop-punk side of my sound, which makes it a lot of fun! I was definitely trying to capture the feeling I get when listening to my favorite albums.
JFH (Michael): My favorite song lyrically is likely "Let This Go." I really love how the lyrics here embody a Christ-like approach to disagreement and argument. Is this one inspired by a personal story, or is it a more generalized idea based on all the turmoil and disagreement in the world currently?
Sam: As is probably true for most songwriters, I tend to pull inspiration from multiple places. It's often a combination of real-life experience, a situation I observed from afar, or an event from a fictional story. All of those things can creep in when trying to shape a song.

For "Let This Go," a lot of it came from my fascination with band breakups. Many bands I love have broken up at some point over the years, and it's always been intriguing to me to watch it play out. After all the time and effort put into building something together, how do you decide to tear it all down? Often, the blame gets placed on a specific member, and people take sides. I was exploring that mindset, but I love that the song can be applied to many scenarios.
JFH (Michael): I appreciate a how the lyrics across the entire album are uplifting, but also feel very real and sincere. Honesty is something we're missing a lot of in Christian music. A song like "Take Away My Fear" acknowledges struggles and hardships, but also points to the answer very clearly in the chorus. Same goes with the loss mixed with hope felt in "Goodbye." Was this a lyrical approach that you really tried to accomplish, or were these just more "straight from the heart" type lyrics?
Sam: I try to write music that I want to hear, and this is the lyric style I was always drawn to. That's another area where bands like Relient K and Skillet have been a big influence. It's very important to me to express hope in the midst of struggle, as a reminder to both myself and any listener. There was certainly a lot of effort put into these lyrics!
JFH (Michael): The buzz around this album has been pretty big from a lot of the groups I'm in online. I've seen it posted multiple times. How do you think the reception has been so far?
Sam: These days, there is so much media to consume that it really feels like an impossible task to cut through the noise. The fact that anyone has heard the album and likes it is a huge blessing, and I am beyond grateful! The response has been very encouraging so far.
JFH (Michael): You're sort of a one-man-band right now, but do you have any plans to putting a full band together for future albums or live shows?
Sam: There are obviously a lot of practical issues that come with hiring a band and being able to travel consistently. I think it's likely that I will perform live at some point, especially if I write some acoustic songs. But for this season of my life, I really want to write and record as many good songs as I possibly can. So that's where my focus will be in the immediate future. I believe God will open the right doors whenever he sees fit!
JFH (Michael): Is there any of scripture that stuck with you through this process, or maybe a lesson God was teaching you during the making of this album that you'd like to share?
Sam: Fear and uncertainty are common themes in my songs, so one passage that I try to keep in the front of my mind at all times is Philippians 4:6-7:

6 Do not be anxious about anything, but in every situation, by prayer and petition, with thanksgiving, present your requests to God. 7 And the peace of God, which transcends all understanding, will guard your hearts and your minds in Christ Jesus.

I'm also encouraged by all of Proverbs and Ecclesiastes. Proverbs for the practical wisdom, and Ecclesiastes for the blunt honesty. It's comforting to see the search for meaning expressed so clearly.

One lesson God has been teaching me is to let go of my expectations and my desire to control the outcomes. There's a healthy tension between knowing we have to work hard each day at the job we're given, and also knowing we don't have ultimate control. Even in regard to the music I release, I have no control over how people will react, or if anyone will care enough to listen. It's a relief that I can leave that in God's hands!