Andrew Akins
is a singer/songwriter from Amarillo, Texas. While Akins may not be a household name, he's a veteran of the industry and has shared the stage with several notable artists. Akins has also previously released two EPs and two full-length LPs. His newest album,
Parables
, was released in January of 2023 and features ten new tracks -- and a rather modest runtime and no one particular song overstays its welcome. Musically,
Parables
features a blend of folk, country, Americana, and some blues -- it's roots music at its core. However, that doesn't mean there aren't some surprises contained, like the 50's inspired rocker "Backslidin' Son" or the lamenting pseudo-hymns "Satisfy" and "What If I'm Doomed." Akins considers
Parables
to be his own personal psalter (book of psalms), dealing with his struggles with shame, doubt, and questioning.
The album starts off slow and moody with "Sabotage" and features an excellent acoustic guitar lead to complement the main rhythm and steel guitars. From there the album picks up in increments. "Open Plain" is a more mid-tempo song with great harmonies and "I-25" picks up the pace a little more and a sound more akin to The Eagles. From there, we hit the bluesy "There's An Elephant," but even this song shifts gears halfway through for a more upbeat feeling number -- there's a nice back-and-forth happening in the tempo on this one. "Satisfy" was the first song to grab my attention lyrically on the first listen. The lyrics are clearly written from a place of struggle and hurt, but Akins sings, "Have mercy on me, Lord God; don't You see. My thoughts are not pure; my hands are not clean. My selfishness takes from the good You create. Would you be the one to satisfy my soul?" This one is a really great song. The biggest surprise musically is definitely "Backslidin' Son." Part rockabilly and part 50's rock and roll, this one rips and features a great solo that would make Chuck Berry proud.
As good as the album is through the first three-quarters, the final three songs may be the strongest, and each build to the fantastic closer. "Poor and Humble" is a prayer to stay humble and faithful to God despite struggles. "Wormwood" may be my favorite musically and the galloping guitar part is captivating. However, the album ends with the hands-down best song, "What If I'm Doomed." The lyrics are full of doubt, but it's something that all of us have felt. The chorus cuts deep as he sings, "And if I make my bed in hell will You still be there as well? If I fall into the night will the darkness be as light," but the bridge hits the hardest with, "And I'm reachin' out for a spark; I'm tired wakin' up in the dark. Oh, Jesus have mercy on my heart." Through all the lamentations and doubt, Akins' Parables ends with hope and promise as he sings, "'Cause I've made my bed in hell, but You're still around to tell that even though I've fallen off my throne, Oh, You've found me and brought me home," in the final chorus and closes with, "But I know the night is the light of grace, 'cause one man became darkness in my place."
Parables is a great listen, but more than anything the album deserves a deep dive into the lyrics. There is hurt, pain, struggle, and doubt that so many of us can relate to, but there is also a blessed hope given in Christ Jesus. It's easy to sing about hope and it's easy to sing about pain, but when the two meet and feelings are reconciled, it really makes a difference. I would highly recommend Andrew Akins' newest album to fans of the roots music genres. It's also a fantastic recommendation if you know someone in a season of struggle and self-doubt. The lyrics or Parables will give them something to relate to, but also will not allow them to wallow there in self-pity. This album is a great way to start off 2023.
- Review date: 2/14/22, written by
Michael Weaver
of Jesusfreakhideout.com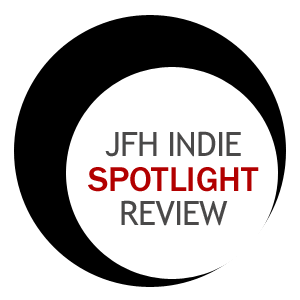 Record Label:
Yellow Rose Garden Recordings

Album length:
10 tracks: 35 minutes

Street Date:
January 13, 2023

Buy It:
iTunes
Sabotage (2:16)
Open Plain (2:30)
I-25 (3:46)
There's an Elephant (3:51)
Dusty Yellow Rose (3:52)
Satisfy (4:14)
Backslidin' Son (2:51)
Poor and Humble (4:12)
Wormwood (3:23)
What If I'm Doomed (4:48)