Psallos
, a folk band intent on setting all 21 New Testament epistles to music, adds to their lofty goal with Paul's joyful letter from prison,
Philippians
. Already having Romans, Hebrews, and Jude under their belt, the group's folk/country/indie style doesn't hesitate to expand if the subject matter demands it. In certain passages, the band adds a children's choir ("Rejoice in the Lord"), high-browing hip-hop ("I Am Better Than You"), and even a descending musical ostinato set to a military chant of "Caesar Is Lord" ("Anthem To Rome") to enhance the story, though the above genres are where Psallos is most comfortable. Psallos brings this delightful little letter to life in a way a detailed sermon would, plus all the enhanced emotion that music can bring. You feel the tension as Paul writes from a persecuted situation, to a church that is holding tight to Christ's promises through their own trials, in and out of their gathering. There are many shining moments throughout, but for me, the highlight comes from possibly the most well-known passage of the epistle, known as the Carmen Christi (here as "Hymnos Christou"). Most likely an actual 1st century hymn, the group portrays Christ's humility here with a full choir and classical instrumentation, sung in koine Greek no less! As the hymn progresses, ala classical oratorios such as Handel's Messiah, the hymn changes to a minor key as Christ humbles himself to death, before weaving a victorious spectrum of sound in choral counterpoint as He is glorified. This stunning musical encapsulation ends with the most peaceful cadence as Rome's allegiance to Caesar is crushed under the name of Jesus "
to the glory of God the Father
." I also loved the light-hearted quips and humor sprinkled throughout, especially the child-like "Rejoice in the Lord," that so perfectly matches Paul's own happiness even in trials ("
and if your life's a song, but it's sounding wrong, like a bunch of noise, again I say rejoice!
"). Much more could be said, such as the witty portrayal of Paul's credentials in "I Am Better Than You (feat. Shai Linne)", or the heartfelt longing for home in "Of Life and Death (feat. Andrew Peterson)", but I'll leave it to a hearty recommendation for your hearing.
The album is very context dependent, so it may be hard to separate one song from the storyline. Listening in one sitting, preferably with open bible in hand, will certainly enhance the experience. If you need a new sound to chew on, enjoy scripture set to music, or just are curious to hear what songs crafted in the context of an entire book of the Bible would sound like, give this a listen; I highly doubt you'll regret it.
- Review date: 12/29/21, written by
Joel Zaloum
of Jesusfreakhideout.com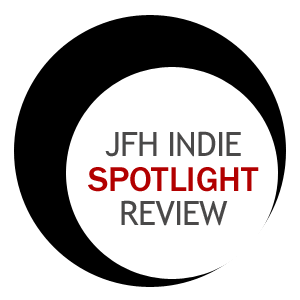 Record Label:
None

Album length:
24 tracks: 78 minutes

Street Date:
October 21, 2021

Buy It:
iTunes

Buy It:
AmazonMP3

Buy It:
Official Site
The River (3:13)
O Philippi (1:1-11) (3:59)
Behind Bars, Or, Up the River (1:12-18) (2:56)
Of Life and Death (1:18-26) (6:55)
Noise Feed (0:47)
Anthem of Rome (2:52)
Cityzens, Pts. 1-3 (1:27-30) (3:31)
Complete My Joy (2:1-4) (3:20)
For Lydia (0:58)
Like Jesus (2:5-11) (4:02)
Hymnos Christou (2:5-11) (7:36)
Anthem of Zion (2:5-11) (1:54)
In Light (2:12-18) (3:54)
Honor These Men (2:19-30) (3:39)
Finally... (3:1) (0:16)
I Am Better Than You (3:2-11) (6:17)
Run Like Earth (3:12-16) (2:49)
Cityzens, Pts. 4-5 (3:17-4:1) (2:23)
For Euodia and Syntyche (4:2-3) (2:09)
Rejoice in the Lord (4:4-7) (4:16)
Breaking Noise (0:36)
Think of These Things (4:8-9) (3:56)
Will You Go Down? (4:10-23) (3:40)
The Delta (2:04)