Carter Frodge, Trey Pearson (from Everyday Sunday) and Chris Schultz make up the newly-formed band
Populis
. Their self-titled EP presents the public with five radio-worthy electronica pop songs.
The opening song, also called "Populis," is instrumental, and a beautiful taste of the music that is to come. In "Come Alive," Pearson sings about how changing is necessary to start over in life and make things better. The chorus is very catchy, and will no doubt have audiences singing along during live performances, but the lyrics do not breach any new territory. The next song, "Lucky," is about feeling fortunate for the opportunity to follow dreams, and challenges listeners to keep chasing after their passions. The appealing melody is sure to get toes tapping, and the message of the song is very encouraging.
"Keep Talking" follows, and is a song purely about a girl who talks a lot about being in a relationship without actually putting any of her words into actions. The lyrics express frustration with this state of mind, and, in the end, suggest that the relationship should end. There is not a lot of depth to this song, but the chorus is infectious. "It Was Alright" wraps up the EP and is slower than the rest. Again, this song is about a relationship with a girl that is just not working out. This particular relationship seems to be running around, and though the chorus describes how the girl never left his side, the lyrics also admit that the relationship was nothing special. Once more, Pearson ponders if the relationship should just end.
Electronic pop music is a very large genre, and it is easy for songs to sound similar. Populis does not fall into this category, however, and has provided memorable cuts. Still, the lyrics do not go beyond the surface, and tend to recycle basic stories and messages that have been told a thousand times before. For a debut EP, Populis has shown the band has potential to grow and mature in the future.
- Review date: 11/30/15, written by Sarah Berdon of Jesusfreakhideout.com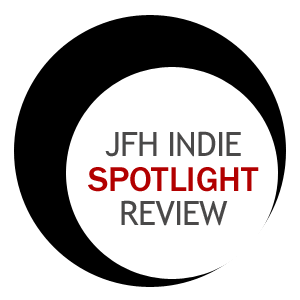 Record Label:
None

Album length:
5 tracks: 17 minutes, 55 seconds

Street Date:
June 23, 2015

Buy It:
iTunes
Populis (1:54)
Come Alive (3:59)
Lucky (3:58)
Keep Talking (3:58)
It Was All Right (4:06)