Last summer, the folk/bluegrass outfit The Arcadian Wild released the first in a series of singles that told a story. This four-part story about Adam and Eve concluded in January of this year, followed by the release of the whole thing in one EP called Principium. If you, like me, are new to The Arcadian Wild, this EP is actually the perfect place to start. It might even make you an instant fan.
Principium begins with "Spring: Wake," which sets the listener up with lovely guitar and mandolin that feels like a sunrise on a perfect day as God sings to Adam, "Wake up sleepyhead / I pulled you up from that flowerbed / My breath fills your lungs / I'll give this garden to My favorite son." It's easy to read this story in the Bible and know what happens, but it's lyrics like these that emphasize the loving relationship between God and Adam ("You just look so much like Me / My affections for you have no measure"). The music continues to be lighthearted and upbeat, with some excellent violin work lovingly placed at the right times. "Summer: Walk" stays with God's perspective, continuing to display His affections for His son, but the song also introduces a couple of new elements. The first is warning Adam about what could happen if he takes his eyes off of the Lord ("Even Eden's home to demons / they can mesmerize / keep your eyes on Me"). The second is God's recognition that Adam needs a companion ("Take your slumber / you'll awake to eyes like your eyes / to hands that fit in your hands").
Once you get to track three (and if you have the vinyl, you flip to side B), the tone shifts dramatically. Even if you somehow aren't familiar with Adam and Eve's story, the opening guitar licks and complementary violin are enough to tell you that something isn't right. "Fall: War" shifts to Adam's perspective and mostly deals with the weight of guilt following their disobedience. The lyricism here is just fantastic (I especially love the line "You gave me all Your love, I thought there was more / chaos, she politely knocked, so I opened the door"), and it has a terrific bluegrass feel that makes it my runaway favorite track. The final track, "Winter: Will," continues the darker tone, as the two then face the consequences of their actions - from living in the light and protection of God to being banished to outside of the garden ("I felt the warmth recede like a scroll / rolled up and sealed, left me dark and hollow / I felt the cold, oh it burned like a furnace / frostbite consumes, ensues, I am banished / I felt my heart sunder and harden / as I walked out of the garden." You can really feel the weight as you listen along, but instead of leaving on such a heavy note, the band brings it back around to the beginning. Recalling the opening music and lyrics of the EP, we're left with hope and the realization that we're still loved above all ("I know I've changed but I still look like / I still look like You").
To summarize, Principium is a treasure. As the story of creation isn't told in the Bible in narrative form, it can be easy to just read it and know it without feeling the impact of what happened. The Arcadian Wild doesn't directly quote any Scriptures in these songs, but with a foreknowledge of the story, Principium does a phenomenal job of placing you in the moment and conjecturing the thoughts and feelings of God, Adam, and Eve. If you haven't yet given this EP a chance, it's never a bad time to change that.
- Review date: 7/22/21, written by
Scott Fryberger
of Jesusfreakhideout.com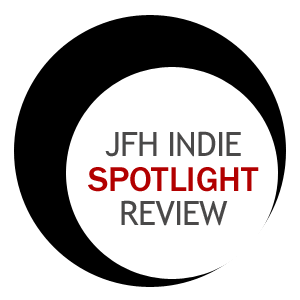 Record Label:
None

Album length:
4 tracks: 16 minutes, 25 seconds

Street Date:
February 5, 2021

Buy It:
iTunes

Buy It:
AmazonMP3
Spring: Wake (3:25)
Summer: Walk (4:26)
Fall: War (3:56)
Winter: Will (4:39)