Metalcore is a genre that fascinates me, as it has evolved into a sort of umbrella term covering just about anything with breakdowns, double bass, chugging guitars, and screaming. Personally, I feel the style in and of itself hit its peak back in the early to mid 2000's, as exemplified by the success of bands such as Killswitch Engage, As I Lay Dying, and Underoath. However, I have noticed lately there seems to be an uptick in not only interest in metalcore stylistically by heavy music fans, but bands are starting to retrace the steps of the more aggressive bands of the past, as well as bands pushing the envelope and taking more of a progressive approach. This is where I would place 
mothaltar
 on this scale.
Formerly known as Forerunner, mothaltar is a four-piece metalcore outfit hailing from Dallas, Texas. Lead singer Johnathan Franco stated in an interview that the band changed their name due to how generic it was, finally settling on mothaltar. The band's name comes from Scripture, as the moth represents the decay of materialism. Franco stated in the same interview that they spell "altar" with an a to signify that the band was laying down their own materialism on the altar of God as a choice to lead more spiritual lives. This desire bleeds through the themes and passion of their debut EP, Prologue.
Musically, mothaltar draws from a great many influences spread over the short, five-song EP. There is an abundance of technology, low riffage, double bass, and ambient moments. The vocals range from harsh, deathcore growls on "Return" to the more spoken word style of "Worth Dying." There is also an abundance of breakdowns spread throughout, and the technical talent as well as the cohesiveness of the band as a unit shine during these moments. At times, the dichotomy between their more aggressive moments and the ambient shades of their sound can be jarring. To someone unaccustomed to the style, it will come across as chaotic, and they do not stick the landing on "Sojourner," but that is the scene snob coming out in me.
Lyrically, the band lives up to their mission statement, as many of the lyrics on the EP are based on Isaiah chapter 6, the band's favorite Scripture. Franco has stated that many of the themes inside the album are results of prayer the band has as a group, so it is no surprise that their content has many spiritual highlights. The standout track lyrically must be "Return," with the chorus, "And to my tribe of mercy / The Kingdom is at hand / I found my reason to die again." The band is proud of their faith, and they do an excellent job of contrasting the difficulties of life with the faithfulness of God.
mothaltar's debut EP packs a ton of promise and is hopefully a prologue to much more in the future. Their ability to meld the aggressive nature of metalcore with the introspective lyrics pulled from, and based on, Scripture is an exciting thing in a genre that has seen some of the bigger acts turn their backs on faith. Although it can come across as chaotic and muddied at times, as well as the few musical misses, I strongly recommend this EP to fans of Silent Planet, Azusa, The Contortionist, or if you are just a metalhead who appreciates a good breakdown.
- Review date: 8/1/22, written by Matt Baldwin for Jesusfreakhideout.com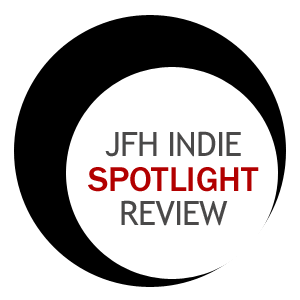 Record Label:
None

Album length:
5 tracks: 19 minutes, 42 seconds

Street Date:
April 2, 2021

Buy It:
iTunes

Download It:
AmazonMP3
Worth Dying (1:54)
Return (5:30)
Sojourner (3:52)
Common (4:40)
Burning Scoria (3:48)