Though heavy music may have once been shunned and labeled as Satanic by the Church back in the day, Christ-centered bands like Demon Hunter, For Today, and Sleeping Giant helped show that the music can in fact be used for God's glory. This not only opened doors for Christian metalcore acts to become household names, shining light in places it couldn't go before, but it also paved the way for Christians to start branching out even further into darker territories. Enter extreme death metal band Mangled Carpenter.
Though their history can be traced back to 2005, Mangled Carpenter only recently teamed up with premier hardcore/metal indie label, Rottweiler Records. Salvation Syndrome is their second album with Rottweiler, and is already one of the heaviest albums the label has released. Look no further than the opening track, "Lumberyard." The song is ripe with machine-like, lightning-fast double bass and blast beats (provided by Mack Hine aka "MACHINE"), low-tuned riffing, and sinister-sounding growls and screams that would destroy my vocal cords. The album continues to pummel as you work through the tracklist, such as in "They Already Know, "J.G.S.H.," and "Spit Parade" (which also features the powerful screams of Becoming the Archetype's Jason Wisdom). But don't let it be said that the album is completely void of melody. It's not at the forefront, by any means, but I appreciated hearing occasional guitar melodies to mix it up and keep the album from being a one-note audible assault ("Salvation Syndrome" and "Severed" are great examples, the latter of which is a true highlight of the album.)
Now despite using the word "sinister" a few sentences back, the lyrics are anything but. Mangled Carpenter is bold about their faith, but they're also not afraid to call out any hypocrisy about their fellow Christians (or themselves). "Lumberyard" takes the notion of "remove the plank from your own eye" to an extreme, while "They Already Know" condemns spiritual apathy ("We sit and spout our doctrine without showing our love and grace / but how will they know the truth if you don't show them your Godly faith / they already know the story, but they need to see the light / time to move beyond our words and begin showing what is right / the great commission has to thrive"). Near the end of the tracklist, as the band begins wrapping it up with some really short songs, "J.G.S.H." moves us into grindcore territory, musically and lyrically, as Seth Metoyer repeatedly shrieks "Jesus grind Satan's head." Gruesome? Maybe. But Scripture did prophesy that Jesus would crush the serpent's head, so I'll take it.
It's safe to say that Salvation Syndrome is not for everyone. It's not even for some people who like heavy music. But Mangled Carpenter's death metal offering is a great, Christ-honoring alternative to bands like Dying Fetus and Napalm Death. It also makes some tribute to the days of classic Christian thrash metal, with a vocal spot from Betrayal's Chris Ackerman and a cover of Vengeance Rising's "Receive Him" at the end. If you're interested in pure musical brutality, Salvation Syndrome may be what you're looking for.
- Review date: 10/26/23, written by
Scott Fryberger
of Jesusfreakhideout.com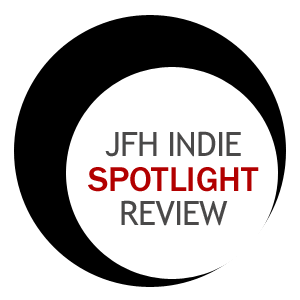 Record Label:
Rottweiler Records / Broken Curfew Records

Album length:
9 tracks: 24 minutes, 51 seconds

Street Date:
October 27, 2023

Buy It:
Bandcamp
Lumberyard (2:40)
A Path To Sorrow (feat. Chris Ackerman) (3:52)
They Already Know (3:05)
Salvation Syndrome (2:21)
Severed (3:47)
Faith Delusion (2:41)
Spit Parade (feat. Jason Wisdom) (3:09)
J.G.S.H. (1:27)
Receive Him (feat. Rob Clark) (1:49)