The duo known as Grandpa Loves Rhinos came onto the independent scene in 2018 through Indie Vision Music. Their debut EP, Better Eat Your Wheaties, was a quirky mix of pop punk and lighter pop rock with a dash of hardcore that showed a lot of potential. It didn't take long to hit that potential, as their newest release, Searching in the Sarchasm takes GLR to the next level.
Nary a second is wasted, as the album begins with the fantastic "Gimme Gimme." Fast-paced, melodic, and super catchy, "Gimme Gimme" is GLR at the top of their game, showcasing their terrific pop punk sensibilities. The driving rock sound is the name of the game for much of the album, such as "Fostering Patience For Patients," "Why'd He Have To Die," and the excellent closer "Something About Lou." GLR isn't shy about using synthesizers, but they use them tastefully and without overdoing it. They also dabble in a little bit of hardcore again, with some intense vocals and heavier music in the bridge of "Fostering Patience For Patients." It's quite surprising, coming out with basically no indication, but they pull it off well. On the opposite end of the musical spectrum, much of the second half of the album deals in balladry and less aggressive alternative rock. "It's Not Home Without You" is largely (but not entirely) acoustic, "Rendezvous At Stardust Motel" has a somewhat bizarre robotic rock sound mixed in, and "Living In A Cave" sounds like the spiritual successor to Anberlin's "Dismantle. Repair."
GLR cover a lot of ground in their lyrics, and if the album title is any indication, you've probably already guessed that most of it is done through sarcasm and satire. "Gimme Gimme" gets it started in grand fashion. The song is sung from the point of view of an insatiable person who wants and "needs" more stuff to feel joy and happiness ("Give me, give me / gimme gimme gimme everything I need / something to make me feel happy / that dose ran out / now I need something new in my routine / 'cause I'm addicted to dopamine"). The song even references the golden goose-demanding tyrant Veruca Salt from Willy Wonka and the Chocolate Factory. It also highlights the band's nerdy side, with references to Mighty Morphin' Power Rangers and Captain Planet thrown in. "It's Gotta Be The Gaming" takes a shot at people who blame violence on video games by sarcastically singing about infamous serial killers and their favorite video games. It might be the height of the band's tongue-in-cheek lyricism, as they highlight the fact that human beings are just inherently evil.
And just so it's clear that GLR isn't just a sarcastic, nerdy band, there are also a couple of more personal and heartfelt songs near the end of the album, and they're as good as anything else you'll hear here. "Living In A Cave" is a lovely song that incorporates some fantasy lore and tropes, and "It's Not Home Without You" is a simple and straightforward song about missing a loved one: "You've had a long day and I strangely wanna hear you complain / just to hear your voice, it makes me melt and drip away / I could use some cold toes on my shin underneath the sheets / you see, just to know you're there helps me forget about everything." In addition, the heaviest song musically is also the heaviest song lyrically. "Fostering Patience For Patients" chronicles the year that drummer Paul Hyde and his wife did foster care. The song touches on being the scapegoat of an abused child's anger and how easy it is to lose your cool in a tense circumstance, only to be humbled in the process (Hyde gives more details about it on the album page of IVM's Bandcamp).
To say that I'm impressed with Searching in the Sarchasm would be a vast understatement. In a year with a lot of standout albums, Grandpa Loves Rhinos managed to sneak into my [current] top ten list. Its sharp lyricism and excellent musicianship make it one of the best rock releases of the year and maybe the best album in IVM history. This is an easy recommendation.
- Review date: 8/4/20, written by
Scott Fryberger
of Jesusfreakhideout.com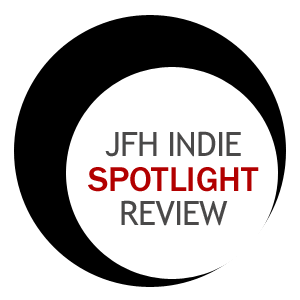 Record Label:
Indie Vision Music

Album length:
8 tracks: 32 minutes, 43 seconds

Street Date:
August 7, 2020

Buy It:
Bandcamp
Gimme, Gimme (3:40)
Fostering Patience For Patients (feat. Andrew Alojipan) (4:27)
Why'd He Have To Die? (feat. Jake Olexyn) (4:31)
It's Gotta Be The Gaming (4:33)
Living In A Cave (3:14)
Rendezvous at Stardust Motel (4:38)
It's Not Home Without You (3:42)
Something About Lou (3:56)