Amanda Danziger
has been such a delight for me since I first discovered her music in 2021 with "Don't Look Back" ending up on my Top 10 songs list for the year. Naturally, I was excited to hear that she was releasing another EP in 2022.
Seasons
-- a collaborative effort with Filipe Michael who assisted in writing and producing/mixing the project -- is a 5-track set with an instrumental opener for the four songs on display. Each song represents one of the seasons starting with winter and working to fall. The soundscape for each song is incredible, but Danziger just seems to have knack for creating this type of sound. However, what's interesting, and almost easy to miss if you aren't paying attention, are the subtleties in introducing each season. "Vindicate" (winter) opens with a windy winter storm, "Prison Walls" (spring) starts with rain and thunder, "Refining Fire" (summer) begins with a crackling fire, and the sound of someone walking on freshly fallen leaves ushers in "Be Still" (fall).
"Seasons" is an instrumental track that sets the mood for the remainder of the album. It's mostly a piano driven song, but also features the sounds of each season. The ticking clock is also utilized as a percussive instrument, which does a great job of symbolizing the moving of time throughout the seasons. Right off the bat, "Vindicate" highlights Danziger's incredible voice. It's so entrancing and seems to draw me into her music immediately. The music is driven largely by an acoustic guitar, but as the song progresses, a lot of atmosphere is added with other instrumentation and electronics. "Prison Walls" is arguably the best and most diverse song present. Danziger uses the term "cinematic" to describe her sound and this may capture that aspect better than anything else. The soft piano opening gives way to pounding toms and an overdriven electric guitar hook with a melody that's super catchy. The simple yet powerful lyrics also standout as Danziger sings, "These prison walls come down when I sing. Hallelujah, my chains are gone. You break the walls down when I sing." "Refining Fire" is another softer song that relies on atmospheric music to set the scene, and does a great job of incorporating the fire sounds that can be heard into the heart and message of the song. The EP ends with "Be Still" which proclaims, "Be still and know that He is God and know that He is good." The lyrics talk of how God can calm the storms of our lives and also focuses on His power and glory. It's a beautiful closer that once again matches the season up to the underlying message impressively.
Amanda Danziger is really pushing the boundaries of what worship music is and can be. Nothing on this EP "sounds" like what we know as "worship music," but the lyrics seem to lift up Christ in a more real way. The music is captivating, and the vocals and melodies do so much to get the best out of each song. The EP is put together with a lot of forethought and you can easily see the effort put in from both Danziger and Michael. Seasons would be a great listen to get away from the coming holiday madness for some quiet reflection and time of worship. The world may not know it yet, but Amanda Danziger is a star. Her heart for the music and for worshipping our Creator just make the experience that much better. Hopefully her new deal with Integrity Music's indie distribution can get her music to a wider audience.
- Review date: 11/4/22, written by
Michael Weaver
of Jesusfreakhideout.com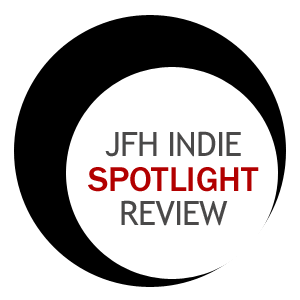 Record Label:
Integrity Music

Album length:
5 tracks: 16 minutes, 20 seconds

Street Date:
November 4, 2022

Buy It:
iTunes

Buy It:
Retailer Links
Seasons (1:20)
Vindicate (3:59)
Prison Walls (4:15)
Refining Fire (2:55)
Be Still (3:52)